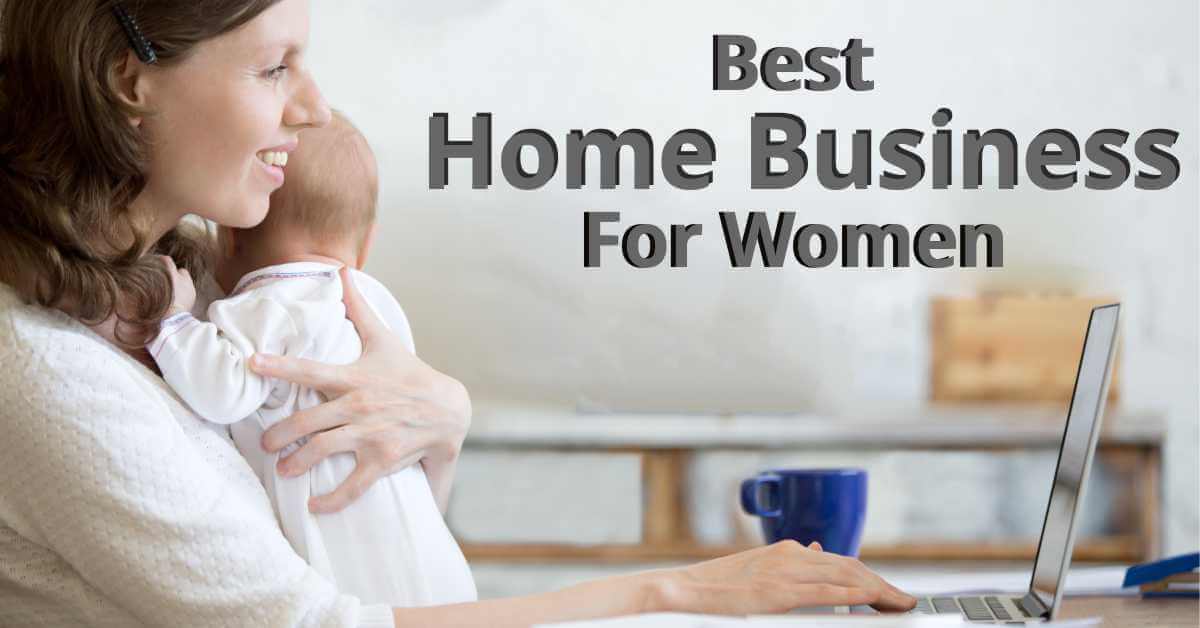 7 Best Home Business Ideas For Women
Entrepreneurs and their business ideas are what shape the world today. They say an entrepreneur always searches for change, responds to it and exploits it as an opportunity, thus helping shape the world. Turning into an entrepreneur and starting one's own business comes with its fair share of hard work and hurdles but where others can tell the risks, an entrepreneur can see the rewards in those risks. The satisfaction and rewards of turning into an entrepreneur make up for all the efforts, dedication and hard work. Women entrepreneurs are even more well equipped to run a business because the majority of them are already running and managing a house with efficiency and thus already have the skill set to run a business effectively as well.
Many women harbour entrepreneurial dreams but feel weighed down by the responsibilities of managing a home as well as a business. But there are several businesses that can be operated from home itself and which give women an opportunity to earn while managing the house too. The internet explosion and the digital revolution have given entrepreneurs an opportunity to work from their homes itself while reaching out to a wide audience across the globe. In fact, running a business from home has a number of benefits-
A home business provides the entrepreneur with personal freedom. The entrepreneur does not have to tackle daily traffic to reach the workplace and does not have any authority or boss, a dress code to adhere to and any office politics to bog them down. A home business provides the freedom of flexible schedules and privacy.

A home business helps make and save more money. This is because a number of expenses such as transportation, fuel, resources are avoided and home business has less overhead costs as well. This means that the earnings and profits made via a home business are significantly greater and the entrepreneurs can keep the money that they make. Additionally, a home business also enjoys several tax advantages, which can be further added in the overall profits, thus making the business more rewarding.

A home business allows the entrepreneur to spend more time with friends and family owing to the flexible work schedule and also the time saved in commuting to and fro from work. Thus a home business allows greater work life balance and less stress.

A home business has lesser risks because it requires less startup investment to establish the business. And once set-up and running it is easier and cheaper to operate and maintain the business.

A home business provides a creative outlet to the entrepreneur to pursue their hobbies and passion and make a living out of it too.

A home business provides the opportunity to scale up or even scale down the business according to the need of the hour. An office space has a fixed area thus reducing avenues for scaling up while for a home business the entrepreneur can easily hire more employees or have a remotely working team. Similarly while planning to downsize, in an office it might be difficult considering many employees are hired by signing long-term contracts whereas a home business can easily work longer hours or hire less employees. Thus, scaling up or down is not a problem faced by long term businesses.
These are just some of the advantages of running a business from home and thus providing women entrepreneurs the opportunity to follow their entrepreneurial dreams while giving equal time to their family and homes. Home business for women is a great way for them to turn their aspirations into a business. However, starting a home business needs more than just an idea. One needs to learn the requisites and essentials to start a home business.

Best Home Business For Women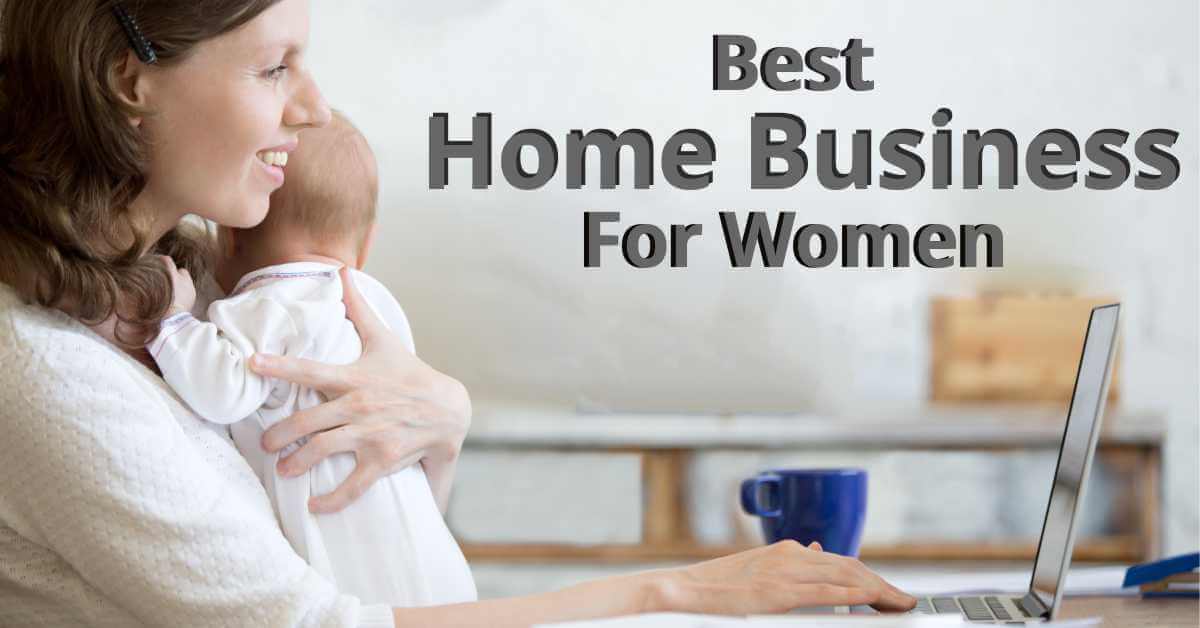 Some of the business ideas for women at home that are popular, rewarding and easy to set-up include-
Home Baker
There might just be a select few whose mouth does not water when thinking of desserts and baked goodies. There is always a demand for cakes, cookies, brownies, cheesecakes, bread, croissants, and a variety of baked goodies. Starting a home baking business is a great idea for women who are passionate about baking and can whip up delicious baked goodies. Apart from skill for baking, women require some basic equipment such as an oven, mixing bowls, stirring spoons and spatulas, baking trays and moulds for cakes, loaves, etc, whipping machine, blender, stovetop or gas and a refrigerator. Most of this equipment is already present in the house and do not need to be purchased specially for the business.
Additionally, a good camera or smartphone is required to click good pictures of the baked goodies for marketing. Women must also be creative and experiment in the kitchen to bake new flavours and recipes which are otherwise not present in the market. The business can be marketed via posting mouth-watering photographs of the goodies on social media platforms such as Instagram and Facebook. Additionally, the women bakers can sign up for the various food delivery platforms such as Zomato and Swiggy that will advertise as well as deliver their baked products. A home baker business requires an investment ranging from 2000 to 20,000 chiefly for the equipment like an oven, or a camera to click good pictures for marketing. Make sure to involve all of the above action items in your bakery business plan.
Handmade Soap Business
An increasing number of people nowadays are veering towards hand-made and organic items rather than purchasing factory-line, bulk produced goods. And one of the things that are fast catching the fancy of the consumers is handmade soap and body oil. Handmade soaps can be made in a variety of flavours using exotic as well as therapeutic ingredients such as honey soap, lavender soap, charcoal soap, goat's milk soap, haldi-chandan soap, saffron soap, exfoliating oatmeal soap, aloe soap and many more depending on the creativity of the lady entrepreneur. Soaps can even be made in differing shapes and make ideal gifts and return favours too. Soaps can easily be made at home using the gas and by mixing lye and various essential oils.
So if you're wondering how to start a soap making business, all you need are a few ingredients and your kitchen. The ingredients that can be used include coconut oil, olive oil, almond oil, herbs, natural colouring agents. The equipment required to make soap includes a scale, a thermometer, an immersion blender, measuring and mixing containers for lye and for mixing the soap, silicone spoons and spatulas, soap moulds, gloves, and goggles. For soap making business plan, the investment is chiefly for the equipment and ingredients and can be started in Rs 10,000 too to manufacture soaps in bulk. The business can be marketed via social media platforms and even by displaying the products at supermarkets, stores, fairs, exhibitions and at spas, boutiques, and salons. Further, the products can be marketed in the form of hampers and gift baskets, making them look attractive and ideal for gifting.
Cooking And Catering Business
One home business for women that will always remain evergreen is the food and catering. There have been a number of women entrepreneurs who have started from their humble kitchens and then gone on to have a chain of restaurants or have a food-products line and the food business still continues to be popular as well as profitable. The food business too has several categories from which the women entrepreneurs can choose. They can either make dry snacks and eatables such as chakli, chivda, puri, mathari, khakras, etc. Or the entrepreneurs can make various condiments such as mixed spices, and a variety of chutneys.
Women entrepreneurs can alternatively cook delicacies and traditional dishes, thus undertaking catering orders. This could include cooking exotic regional dishes such as Maharashtrian cuisine or Punjabi cuisine or Gujarati dishes or even international cuisines such as Thai food or Mexican food, etc. If you're wondering how to start catering business in India, the investment for a food and catering business is minimal and limited only to procure the ingredients. The equipment needed for the business is already available at home. For marketing of the business, the women entrepreneurs can tie up with various digital platforms and delivery services to deliver their catering orders. And for dry food snacks, they can always market the products via supermarkets, Kirana stores, and even through online websites and e-commerce platforms. Thus, women with a flair for cooking can definitely convert their skill into a profitable business from home. 
The first step for your catering business should be creating an all-inclusive catering business plan that can act as your guide at all steps in your business.
Tailoring Business
Apart from food, another business sector that never goes out of trend is the clothing and garment business. Individuals, especially women, are constantly in need of new clothes that embrace the latest trends and styles. And to get these clothes made as per one's choice, taste and individuality, individuals are always on the lookout for tailors and designers.
So women who have a creative designing streak can consider starting a clothing line too, using their own tailoring and boutique business from home. The skills required for the business include tailoring skills and knowledge about fabrics as well as designing clothes as per fittings and measurements. The equipment needed for a tailoring business includes a good sewing machine, seam ripper, measuring tapes, pins, needles, scissors, spools of threads, laces, and other minute items like buttons, hooks, etc required for stitching clothes. The investment needed is minimal and the business does not require any additional elements, and thus can be comfortably operated from home. In order to market the business, women can display their creations via a website or even display them at boutiques and shops or participate in exhibitions. Additionally, the digital marketing mediums can be put to work by displaying the products there, accompanied by styling tips and updates regarding the latest trends etc.
Travel Agent
For women who are avid travellers and love discovering new travel destinations, and arranging for holidays and trips for themselves as well as for friends and family, a travel and itinerary agent is a good home business idea. With an increasing number of people being bitten by the travel bug, women entrepreneurs can help arrange trips by making airline or train bookings, hotel bookings, deciding an itinerary for the travellers to follow in the new destination such as visits to famous landmarks or to museums or to scenic locations.
The skills required for this home business for women includes a passion for discovering travel destinations, such as places which were otherwise obscure or unknown, hidden gems, or places of interests. And the most important skill is to be internet savvy to carry out searches for various locations, and make the bookings, whether it is for transportation or for lodging or for sightseeing tours or bookings for local transportation and for visiting local attractions or architectural wonders. The equipment for a travel agent business is almost negligible and only limited to a computer and a printer along with a reliable internet connection.
However, a travel agency registration is essential wherein, the business owner will have to GST registration as well as register the business under a tour operator body. Women in the business can have an active social media presence where they share breathtaking pictures of various destinations along with travel tips or packing tips, thus attracting a fan following and subsequently a customer base. Other ways to spread word about the business is via print advertisements, blogs or by participating in travel-related events.
Home Tutoring Business
Women who have a knack for teaching and the requisite knowledge along with a quest to learn and impart education can consider a home tutoring business. The business is one of the most cost-effective and rewarding business ideas for women at home. Women can either provide additional instruction beyond regular classroom work, for students who need extra assistance in a particular subject area or teach college kids who require guidance and tutoring for specific subjects.
Tutoring is required for children through all age groups from elementary level to college level. Tutoring is also sought while appearing for various entrance examinations as well as aptitude tests. The skills required for the business are knowledge of the subjects and topics being taught. Educational background and degrees is not a necessity but having the degrees proves that the entrepreneur is qualified and competent to tutor the children. Women can also teach kids from a distance by conducting online tutoring sessions and will require a computer with a camera for the same. Apart from that this business requires absolutely no investment in terms of equipment or material.
In order to market the business, women entrepreneurs can get in touch with certain schools, libraries, student associations or even parent associations in order to spread the word. Additionally, the tutors can market their services via a YouTube business channel in the form of educative and informative videos. If you're wondering how to create a business Youtube channel, all you've to do is follow 6-easy steps. Flyers and leaflets can also be used to advertise the home tutoring business.
In-Home Childcare Business
Nowadays with an increasing number of couples working and pursuing a career whether to fulfil their personal ambitions or to earn a living to meet the rising expenses, childcare becomes a need of the day. So women who love spending time with children and taking care of them can consider starting a home childcare business. To start the business at home, the place needs to be made child friendly to ensure that the small kids do not hurt themselves.
Additionally, a number of toys, books and games need to be kept to entertain the kids and to keep them occupied. A childcare business also requires a helper to handle the children, especially if one of the kid's needs to visit the washroom or is cranky or is misbehaving. The investment for the business is dependent on the number of children, the toys that need to be bought, and the modifications that need to be made within the house to child-proof it.
The salary of a maid or helper also needs to be counted as an expense within the business. The skills required for the business include business skills, customer relation skills to interact with the parents and a keen liking of children. The business can be marketed via brochures, leaflets, print ads and also by advertising about the business in schools and residential complexes and apartments.
These are just some of the home business ideas for women that can be started with minimum start-up capital. Other business opportunities include hobby classes, candle making business, event planning business and several others. Aspiring women entrepreneurs struggling with ideas or unaware of the requisites to start a home business can approach deAsra Foundation for assistance and guidance.