Essentials Of A Bakery Business Plan
They say that you cannot buy happiness but you can buy cupcakes and that is kind of the same thing. A majority of us might agree with this. Cakes, cupcakes, bread, and bakery products have become an integral part of our lives and even our diets. Imagine a birthday celebration without a cake or a breakfast spread without bread, it is difficult to imagine it and the celebration or the meal might seem incomplete without either of them. 
If you are a passionate baker who wants to turn into an entrepreneur or you are interested in the art of baking and would like to cater to the customers with baked goodies, then a bakery business is just the thing for you. 
While starting a bakery business, it is important to consider certain essential factors.
Bakery Business Plan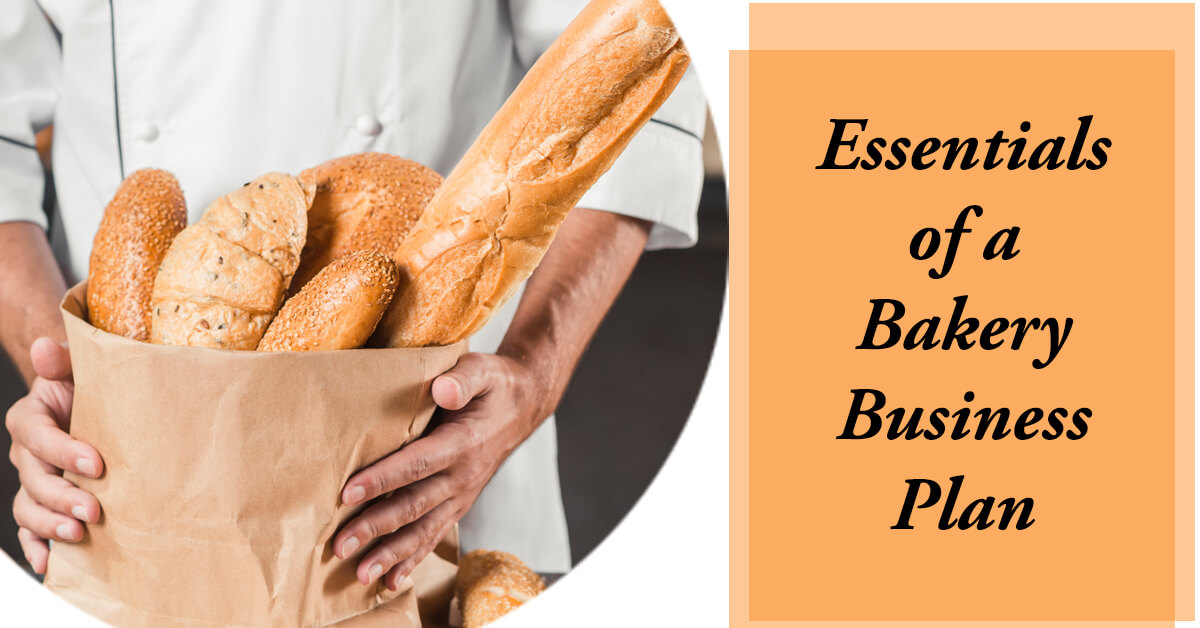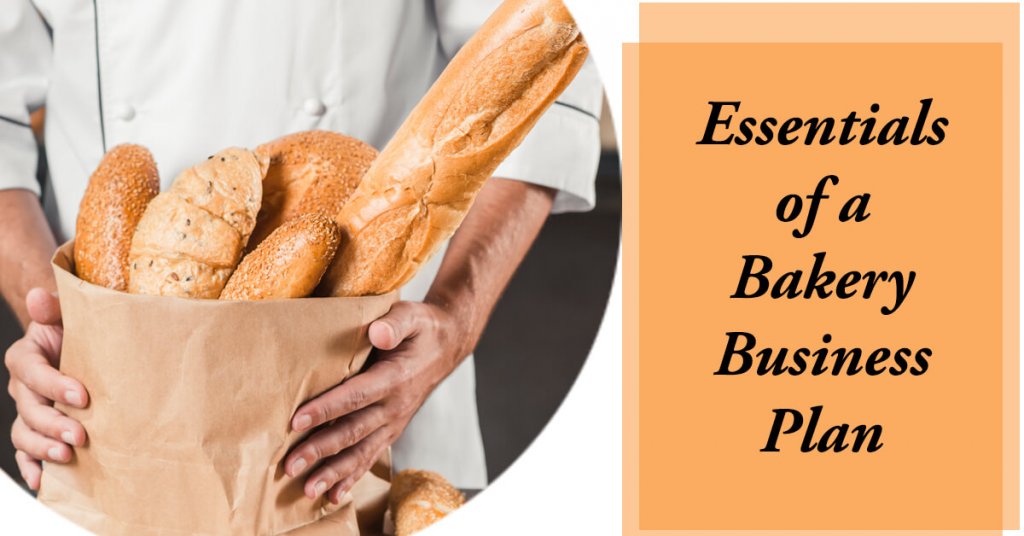 Decide The Type Of Bakery
When planning to start a bakery it is important to think and visualise the kind of bakery you want to run. This also includes keeping in mind the products you want to focus on and the type of business you wish to run, the amount of time you can dedicate to the business and several such factors should be considered while deciding on a type of bakery.
Home Bakery – it is usually a bakery that operates from home and prepares selected but unique and delicious freshly baked goodies that are delivered at home or sold via online portals. This type of bakery does not need much capital investment to start with. 
Counter Service – this is a bakery with a counter to serve the baked goodies, but rarely does it have dining service or seating arrangements.
Speciality Bakery – this type of a bakery usually specialises in a certain kind of baked products, like for example, it could be a bakery serving only gluten-free products or one that specialises only in bread and savoury baked products or a bakery specialising in wedding cakes only.
Bakery Cafe – this kind of bakery has a seating area where it can serve people who wish to dine there and offers baked goodies along with a tea, beverages, probably sandwiches and other eatables that go with baked goods.
Bakery Food-Truck – this is a mobile shop that serves baked goods including cookies, cakes, muffins, cupcakes which does not have a solid structure but is based out of a food truck.
Online Bakery – a lot of bakeries are turning to this option where bakers take orders online after displaying their product list and provide home deliveries of the goodies. This type of bakery is gaining popularity since it saves the costs of setting up a shop and other logistics. 
Wholesale Bakeries – this includes bakeries that cater to a more wholesale demand rather than retail customers.
Make A Business Plan
A business plan is essential for every business and an integral part of starting the business as it helps establish the structure of the bakery to be opened, the products to be sold, marketing strategies, and financial projections. The business plan checklist for a bakery should include the following.
Executive Summary – which includes an abstract where the entire business plan and presentation is described in a concise manner.
Company Overview and Description – this includes a detailed description of the entire business which is to be started including the type of bakery, the capital, the operations, etc.
Market Analysis – this includes a detailed study of the market for the products, the demand for it, the requirements of the market or the targeted customers and how to approach them.
Business Offerings – this includes information regarding what the business plan offers in terms of product varieties (for example sweet baked cupcakes, muffins, cakes or a cafe offering croissants, baguettes, sourdough bread, puff pastry, Danish pastry,bagels,etc apart from the regular sweet desserts that are popular) and the pricing and marketing techniques.
Management Plan and Ownership Structure – this includes information regarding the plan to manage the bakery, the number of employees needed, the staff, the skills and training required by the staff, and the ownership of the business, partners running the business, their designated or assigned work and assignment of management duties. It even entails the details of the business entity decided for the business.
Marketing and Advertising Strategy – this includes the plan that is devised to market and advertise the bakery products, like by sending out leaflets with certain offers or deals or advertising on social media platforms or organising or participating in events to advertise the bakery.
Financial Projections – this includes details regarding the procurement of funds for the business, from where they will be obtained and the ways of putting the funds into use for setting up the business and for future needs and expansions too.
Obtain A Business Loan
The procurement of a business loan is essential for the bakery, irrespective of the type of the bakery and from where you are going to operate it. If you plan to start a home based bakery or an online bakery, then the investment is less as compared to setting up a counter service bakery or a bakery cafe.
A business loan can be obtained via any of the following methods-
Bank Loans
Non Banking Financial Companies or NBFCs
Financial Institutions
Funding or Loans From Friends and Family
Self Funding
While applying for loans remember to keep all the necessary documents ready.
Apply For Licences And Permits
While starting a bakery certain permits and licences are mandatory for operating the business, such as Shop Act Registration (which is vital for running a bakery cafe or counter service), FSSAI registration ( which is a must for a food related business like a bakery), application for the incorporation of the business entity (registration of the company), GST registration, etc.
Lease Space For The Bakery
Leasing space for the bakery is the next step while starting a bakery. Purchasing a space to set up the bakery is also an option but it needs a sizable amount of capital investment to make the purchase, which could eat into the budget for other purchases and miscellaneous expenses.
There are certain factors to consider while looking at spaces to be leased or purchased for the bakery such as-
Demographics
Accessibility
Proximity to Suppliers
Competition
Size and Space Requirements
Health Regulations and Zoning
Safety and Crime Rates
These points consider the location, the demographics of the location, the safety of the location, the transportation facilities available, etc.
Purchase Equipment
The operations of a bakery are incomplete without the equipment required for the manufacturing of the baked goodies. The usual list of equipment needed for even a small scale bakery includes-
Dough Preparation Equipment
Storage
Baking Equipment
Display 
Serveware
Cleaning and Warewashing
           The equipments are a must for the bakery business and are an indispensable element to run the business. Thus provisions should be made to purchase the equipments while procuring a loan for the business itself.
Plan Marketing Strategies
A great bakery selling the most mouth-watering cakes and cupcakes needs customers to come to them for the bakery to make a profit and this is only possible via marketing. A marketing and advertising strategy planned beforehand helps the business establish itself sooner. Points to consider while planning a marketing strategy include – 
Conducting a market research to check for market for your products 
Set goals for marketing the products such as how many strategies to implement, number of customers to reach out, quarterly goals to achieve, etc.
Determine ways to advertise such as print media advertisements, leaflets, radio ads, offer discounts and promotional offers, etc.
Use social media platforms such as Instagram and Facebook as they are great digital marketing mediums.
All of these are the essentials to keep in mind while preparing a business plan for a bakery business and while setting up the business. However in case of any doubts or to help prepare the report or documents, you can take the help of deAsra for starting a food business.