Do you make a great biryani or create an especially awesome buffet? Others might think so too – to the point that you're considering opening your own catering business. You have the talent of a baker or chef however before starting a food business there are many tasks to do. A business plan is a document that will navigate the journey to starting your own business. You can determine in advance what you have to do to make your passion your own business.
However, writing a business plan can seem like a daunting task. This article will guide you step by step through the process of writing a business plan suitable for your business.

Catering Business Plan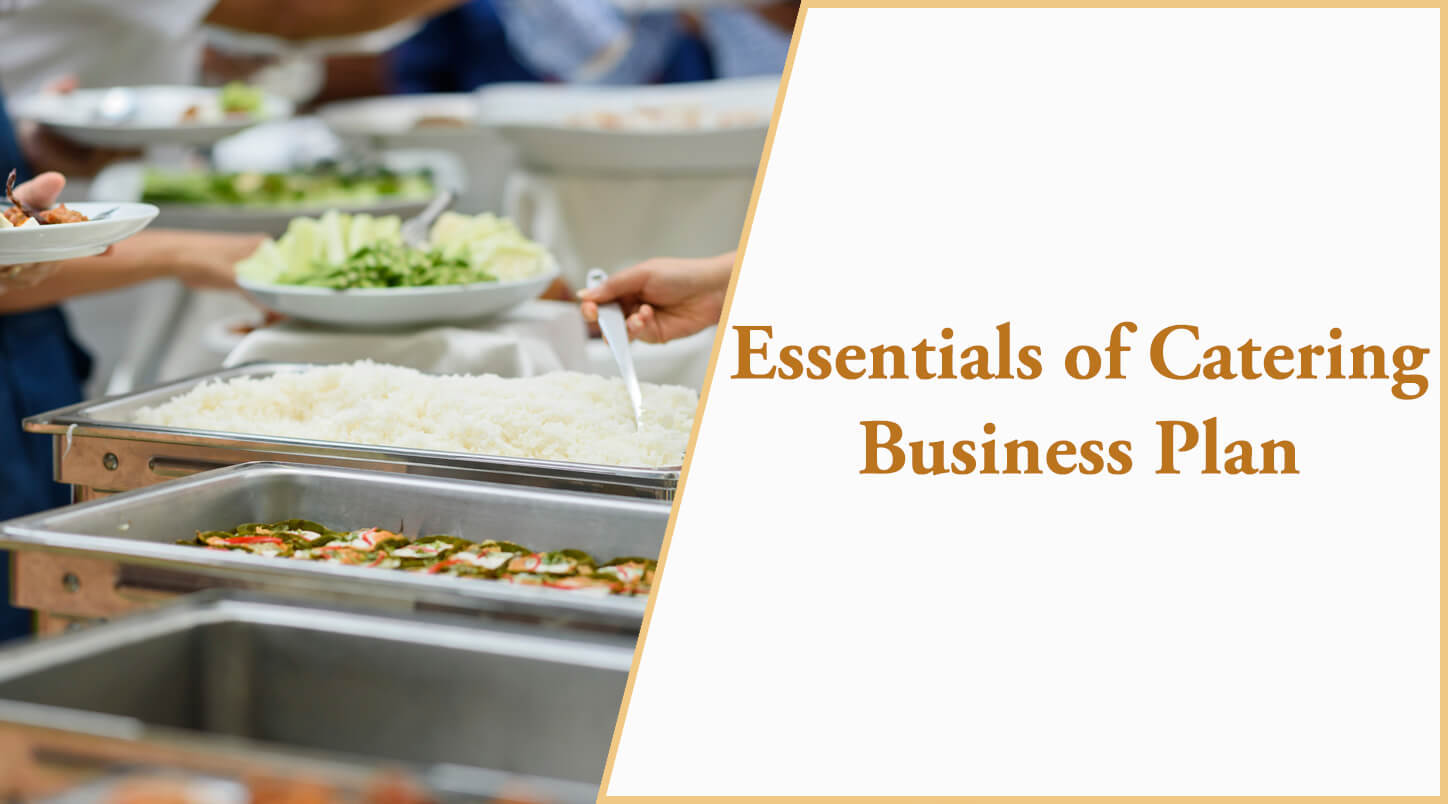 What is an executive business summary?
An executive summary is an overview of a larger document and is the first thing your reader will see. Often times, executive summaries are the only place decision makers will go to see if you have all the bases covered. Executive summaries will analyse a problem, draw conclusions and recommend a solution in a brief synopsis. The people who are reading the executive summary might not have the time to go through the entire business plan, so make sure you write the summary in a way that grabs attention and entices the reader to read through the more in-depth document.
What services will your business provide?
Before you start your business, you must figure out what services your business will provide. Even in the catering business, there are many different niche areas you can work with.
Corporate events ( banquets, luncheons, parties)

Weddings

Children's parties

Parties (birthdays, anniversaries, dinner parties)

Festivals

Boxed Meals
You can choose one or more of these areas. Make sure to do comprehensive research about what you choose to so and that it aligns with your expertise as well.
What kind of market can you target?
After you decide what your business will sell, it is important to know what your target demographic is. Research the market around you and what the catering business around you are providing. Your demographic can be:
Corporate workers

Working Mothers

Children and teens

Young couples
Write down the age group you will be targeting, their behaviour and the risks.
Where will the finance for your business come from?
To determine what it will cost to start a catering business and what it will cost to run it once you are open for business, create a budget. Make sure you have paperwork in order for when you do consultations, tastings, and cater events.  Make a basic budget taking into consideration all these things. Either hire an accountant or do your own bookkeeping to keep track of your expenses, invoices and income. After this, it is important to find funding for your business. You can opt for a bank loan or government grants. The other option is to finance the business yourself or with friends and family that are willing to invest money into your business.
What manpower and infrastructure are required for the business?
Catering work requires industrial equipment that is usually more expensive than the equipment you would use in your home kitchen. Create a budget and figure out exactly what you'll need to run your business efficiently. Base your equipment purchases on your menu. You may want to install multiple sinks to make your prep work more efficient, especially if you are hiring people. Multiple refrigerators and a walk-in freezer might be necessary to store dishes you prepare ahead of time. Heated and non-heated holding areas are important for holding temperature and storing prepared items. Obtain all the pots, pans, and other kitchen equipment you need to make the items on your menu. Consider buying linens, napkins, table decorations and centrepieces. Some catering businesses also offer tent canopies for outdoor events.
Hiring the right kind of people who have the patience to work at any given hour or day of the week, to those who can listen to and understand the client's demands is important. For your kitchen, you will need kitchen assistants and chefs.
What is your marketing strategy?
It's important to have a plan for your marketing beforehand. With the boom in social media, you can reach a bigger audience. You must make a marketing plan that includes social media and mainstream marketing as well. You can even click pictures of your signature dishes to advertise and promote them on the menu, on fliers and via social media platforms as well. You can design business cards, personalize the stationery and create a brochure listing all the services you have to offer. Submit your business information to wedding sites and ask for banquet halls and popular local wedding venues to refer potential clients to you. Word of mouth is one of the best ways to get new catering business.  Your plan should include how you intend to show your target market that you've got something they're looking for.
These are the basic things that need to be planned when considering how to start a catering business in India and writing a business plan will help you through the journey. There are many things that go into a business and these may work for you. You must find what is the correct path for you. You can go through your business plan checklist and understand the problems you might you have and how to solve them.