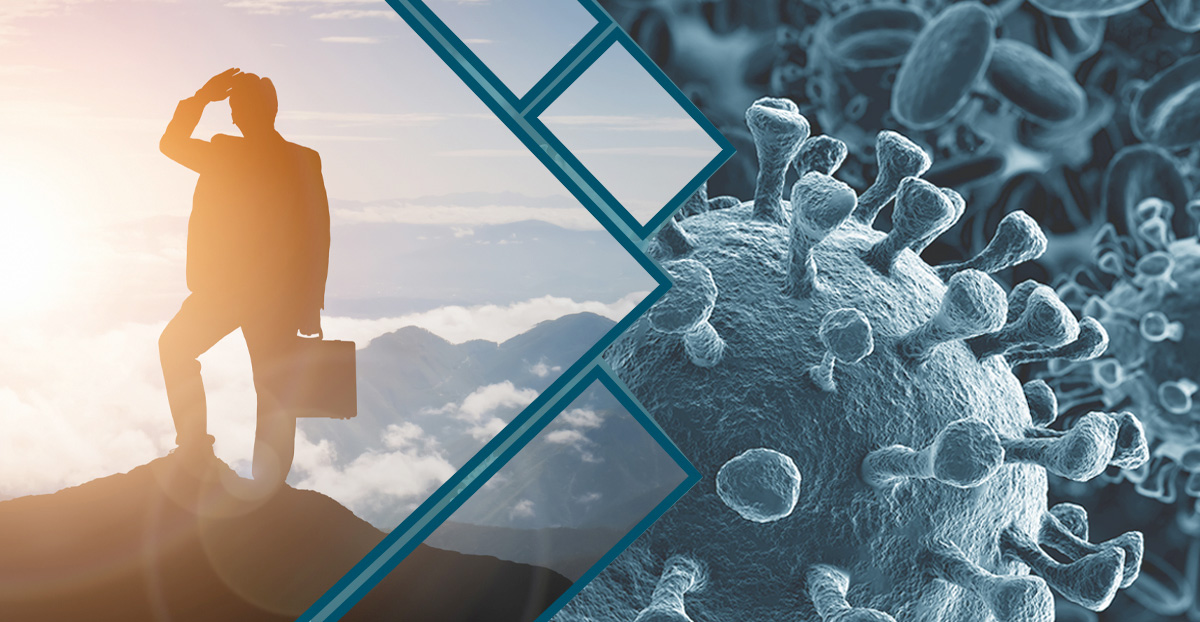 Disruption – Encash the Opportunities
In the first part, we discussed the strengths of nano and micro businesses. We also discussed the dos and don'ts. In this second part, let us discuss some ideas to grow your business, during the lockdown and after the lockdown.
An important point one needs to remember is that nobody is going to give you an exact solution but someone can definitely trigger the idea. Let me tell you a story of a young man which my grandmother told me, many years ago.
In a town, there lived a young man, Suraj, who was very smart but had no work. Once he was sitting aimlessly under a tree on the main road of the town. Just a little distance away, a big fat rat was lying dead on this main road. Every passer-by was giving an angry, disgusting look to that rat and was moving ahead. Suraj was watching it.
After a while, a trader was passing by along with his friend from there. They were in some serious debate. The trader showed that dead rat to his friend and stated that if someone has an innovative mind, he can use this dead rat to earn the fortunes. Suraj was highly impressed because of what the trader said and started thinking about it.
He just picked up the dead rat and started walking. Just after a few minutes, a potter called the young man and asked whether he can give that dead rat to feed his ill cat. Suraj, without even thinking for a minute, gave away the dead rat. The potter was very happy and in return gave a nice, big earthen pot to Suraj.
Next day, Suraj filled the pot with clean water and took it to the main road. So far it was a busy road, a lot of people came to Suraj to drink cool water. In return, they offered him some money. In a few days, Suraj put a stall of ten pots. One day a cart owner asked whether Suraj can provide some grass for his bullocks. Suraj did that and started keeping bundles of grass as well. His business of cool water and grass flourished like anything.
One day, he saw the same trader and his friend passing by again. Suraj ran to them and requested to come to his office. He narrated the whole story from the beginning and offered some money as Gurudakshina. The trader, of course, refused to take any money but turned to his friend and said, look, what I was telling you, came to be true. If one thinks differently, one can make a fortune.
I think I need not elaborate on the moral of the story. It's self-explanatory, no doubt. But taking some clue from the story, let's try to figure out some ideas.
During the Lockdown Period: So far there are a lot of restrictions, rightly so, on the movement of the people, it is limiting the opportunities. But still one can come over it by using some legitimate ways. One will have to take permissions from the police as well. The ideas coming to my mind are;

Providing vegetables and grocery at the gates of housing societies in your areas. You can approach the committee members through the security guards at the gate. No need to meet personally. One can contact them on their phones.

Supplying snacks, lunch packs to those who are part of essential services like banks, medical shops, etc.

Cleaning and drying the vegetables like onions, tomatoes, green vegetables, in the sunlight. Later these can be supplied to the hotels and restaurants. Similarly, pulping and juicing of fruits can also be thought of.

Watering the plants at business places. There are many business establishments, hotels, shops, who have created a green working environment. With this long lockdown, the plants might die due to non-watering. One can water the plants around such business places to earn a few bucks.

There are a lot of senior citizens around us. These days, they don't have company or anybody to talk with. One can develop a quick app whereby a senior citizen can reach someone to talk for say one hour by paying some money.

A similar idea can be used for storytelling, book reading, news reading etc.
After the Lockdown is lifted: Once the lockdown period is over, there will be ample opportunities. As the people were not allowed to move, so many things might have accumulated, so many things might go dead. One can think and plan his offerings. A few ideas coming to my mind are;

Car andTwo-wheeler problems: Many vehicles might go dead on batteries because being 'not in use'. Doorstep service can be offered, just to make the owner able to take the vehicle to the garage. Towing services can also be provided by jeep owners and tempo owners.

Lots of terrace gardens of business places especially offices are going to die for water. One can offer cleaning and re-gardening services.

On the same lines, cleaning services can also be offered to business places.

Fumigation services will be on priority for all the business places, hostels, schools and colleges. This opportunity one cannot overlook.

Plumbers, electricians and other repair experts will be in big demand as these many lockdown days will definitely create some of the other needs in this regard.

These days, people order lots of stuff online. Because of restrictions, lots of packages are stuck up for delivery. Small tempo owners can offer for quick pick up and deliveries of these accumulated packets.

Every disruption results in lots of cleansing. There is every possibility that so many mushroomed businesses in your area might not be able to restart. These include barbers, bakeries, dosa or vada pav or tea vendors, two-wheelers or four-wheeler mechanics, etc. This gap or vacuum can be filled in, in due course.
Well. These are some of the ideas which I could think of. I am just playing the role of that 'trader' in the above story. You need to be 'Suraj' in that story. Think differently, become 'Suraj' and provide 'Ujala' to yourselves and your family.
Article Contributor:
Milind heads the internal audit division at K&P. Internal Audit is my passion. In my opinion, this function is absolutely versatile and can give amazing results. It is a very vibrant and happening field.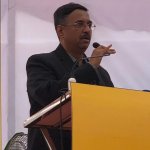 Note: The views expressed here are those of the authors and do not necessarily represent or reflect the views of deAsra.