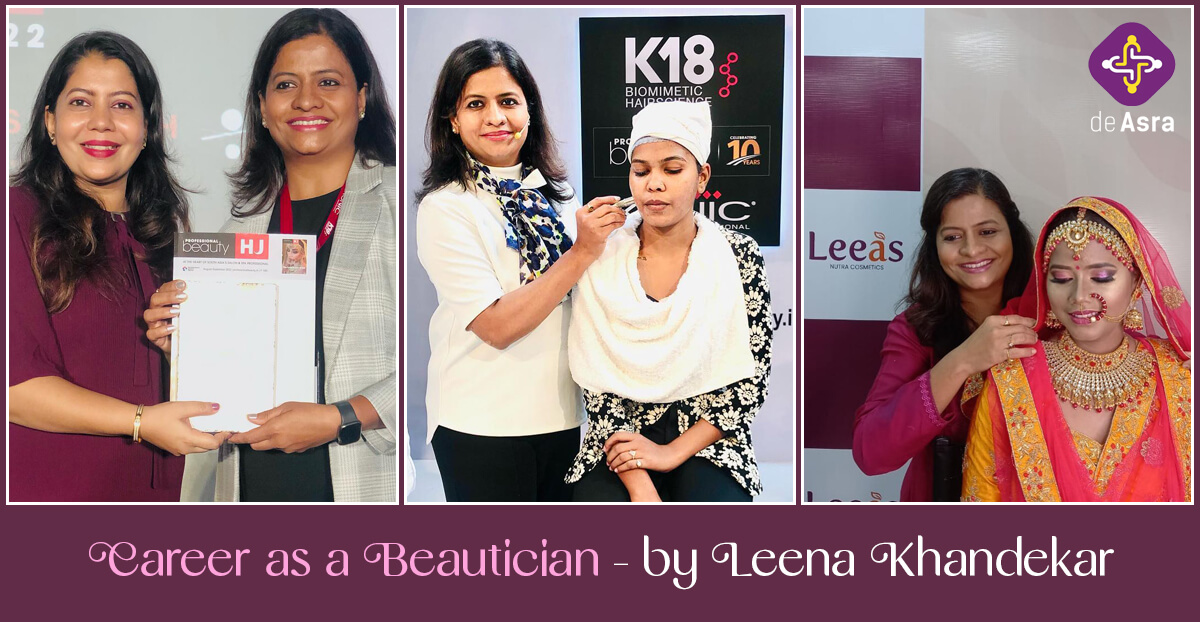 Career as a Beautician
A beauty career is one career where you can flourish. All the study of this career is related to body anatomy and physiology because we do a treatment that is related to skin, hair, Makeup, and nail one must understand all the aspects of Anatomy and Physiology. 
Cosmetology has always been a good career option for people, who have got a sound aesthetic sense. Over the past 10-12 years, the beauty industry of the Indian Republic has witnessed a rapid expansion.  There are varied beautician courses, which range from certificate to diploma courses. The duration of such courses depends on the nature of the course and thus, ranges from weeks to months that mostly include a period of internship as well. This helps one in getting work experience about the same. Post gaining such experience, the beauticians, working in various beauty salons of the Republic of India pursue additional courses that assist them to excel in any of the specialized fields of this domain.
The courses related to the study as well as the application of different kinds of beauty / aesthetic treatments are commonly called beautician/beauty therapy courses. This is even known by the name of Cosmetology. This has got several specialized branches, the names of some of which are as follows:
Cosmetics / Product Ingredients Knowledge 

Electrology

Hair treatments / Trichology treatments 

Hair styling includes Hair Cutting  and Styling 

Hair Chemical Treatments 

Manicures and pedicures

Skincare Treatment's 

Body care Treatments 

Body Spa Treatments  

Nail Art 

Makeup 

Business Studies 

Professional Ethics  
The various courses on cosmetology,  hairstyling, and other diverse sections of beauty treatments like manicures, facials, and many more. However, their main focus area includes the hands, feet and face, nails, and hair of the human body. These courses assist someone in gaining in-depth knowledge about this field, which in turn helps him or her in becoming a trustworthy
Beautician / Aesthetician  / Hair Dresser / Spa Therapist / Salon Owner / Salon and Spa  Consultant / Salon and Spa  Manager  Makeup Artist / Freelance / Beauty Studio Manager / Beauty  Blogger  / Beauty Adviser / Nail Artist 
After completing their training in cosmetology, an aspirant can either work as a beautician in any beauty salon or set up their own salon and help people look beautiful. They can even work as a trainer or start a beauty training institute or can be visiting faculty at a beauty institute and simultaneously they can run their beauty salon.