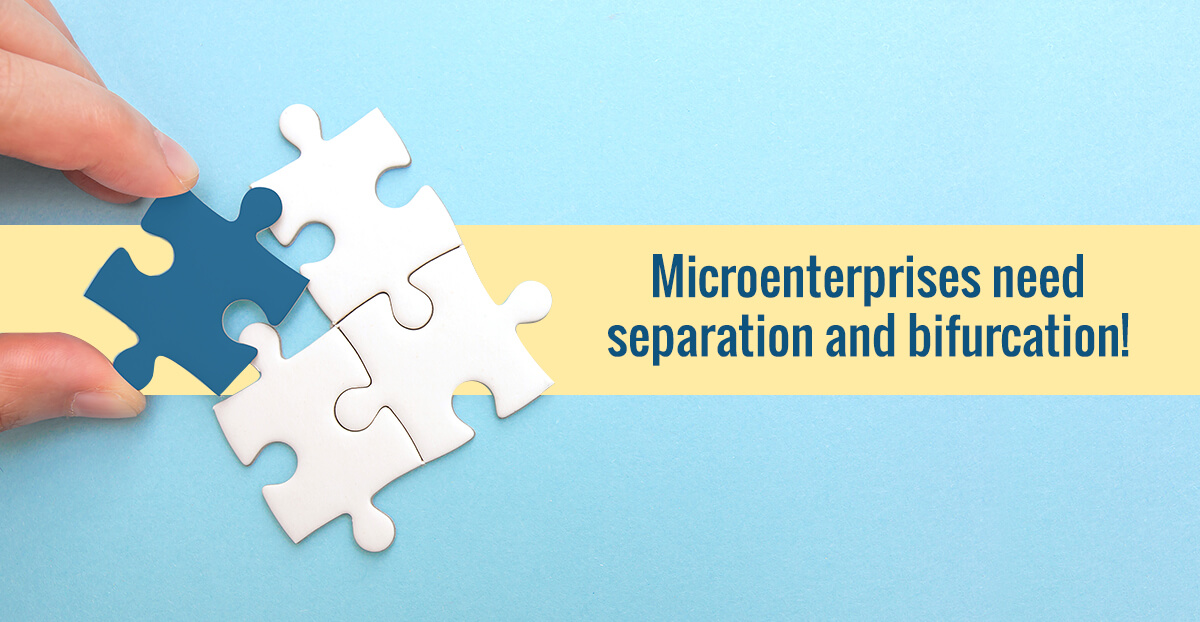 Microenterprises need separation and bifurcation
Last week, the Consortium of Indian Associations (CIA), an apex MSME body representing around 50 MSME associations spread across the country has demanded the government to create a separate ministry for micro enterprises for better focus and policy support. This is one of the crucial demands raised by the CIA which has potential to impact millions of entrepreneurs and the way smaller businesses operate. As the number suggests, 99% of the 63 million enterprises officially fall in the category of micro-enterprise based on investment and revenue criteria. However, the MSME Development Act, (2006) largely caters to the remaining one per cent enterprises that comprise of small and medium businesses. The micro-enterprise category itself is characterized by heterogeneity, fragmentation and informalization. If we refine categories further, another separate grouping of entrepreneurs and enterprises can be carved out, which we can call nano-entrepreneurs. 
What are nano-enterprises?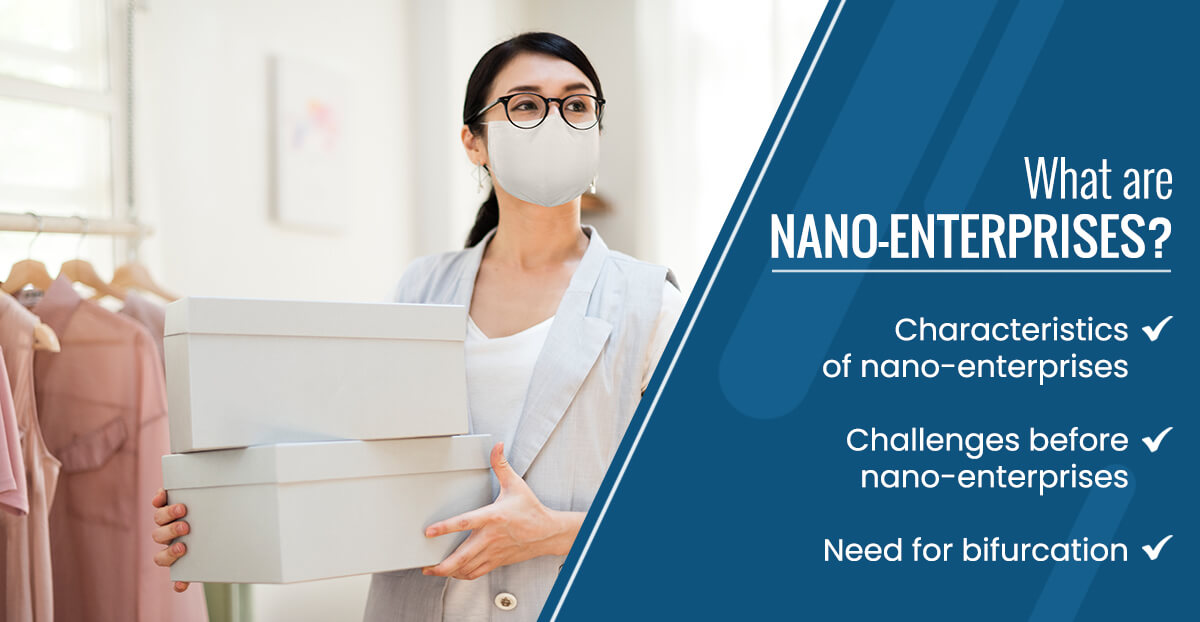 There is no standard definition of nano enterprises or nano entrepreneurs. But these are typically small shops providing goods and services, operating hyper locally and catering to neighborhood areas. For instance, a local grocery store, saloons, small eateries and restaurants, auto garages, and laundry shops can be termed as nano-enterprises. In financial terms, investment in equipment for nano-enterprises ranges anywhere between Rs. 50,000 to Rs. 5,00,000 and annual revenue varies from Rs. 1 lakh to 25 lakh depending upon the type of establishment. Usually, these nano-enterprises are family operated businesses and generate employment for 1-2 people informally.     
Characteristics of nano-enterprises  
Nano enterprises show similar patterns when it comes to establishment size, investment in equipment, employment generation (both formal and informal) and (largely) turnover irrespective of location. However, nano-enterprises greatly differ in products and services offered. As mentioned above, heterogeneity and fragmentation are distinct features of nano-enterprises. Heterogeneity can also be seen in operations of business and use of technology. Nano-enterprises are mainly demand driven businesses instead of innovation driven. In fact, there is little desire for innovation and growth in nano-entrepreneurs and it is usually observed that most of them produce or sells same goods and services. Agglomeration is also an important characteristic of nano-enterprises. Cities offer agglomeration economies which attracts nano-entrepreneurs and in turn benefits them. At an aggregate level these nano-entrepreneurs are significant contributors to the economy, however lack of coherent measures prohibits estimating their contribution. Given the volume of nano-enterprises, their growth from nano to micro and onwards would create jobs at incredible scale.  
Challenges before nano-enterprises
Informalization and consequent invisibility is the major impediment a nano-entrepreneur faces across the segment. Often a business is started without any paperwork (compliance), plan or formal financial transactions. Most of the businesses prefer to operate on short term informal credit and cash transactions. Devoid of any registration, necessary minimal compliance and non-banking transactions render such enterprises vulnerable to not just financial stability but hinders their growth or expansion. As a result, most of the firms start small and remain small throughout their entire lifecycle. Access to credit, technology and marketing skills remains another significant concern for nano-enterprises. This vicious cycle of informality-inaccessibility-invisibility engulfs a large number of nano-entrepreneurs. Thus, despite the large number of nano-enterprises, policy limelight is often attracted by organized small and medium enterprises. 
Covid-19 has exacerbated problems of nano enterprises. Unplanned lockdowns, restrictions to operate at full capacity or time regulations have threatened their very existence. Financial fragility and operational uncertainty have forced many nano-entrepreneurs to shut their businesses during the lockdown. Unfortunately, there is no official figure, nor has any large-scale study been carried out to measure the distress  of nano-entrepreneurs. Government support in the form of credit guarantee scheme has brought little relief to this section of entrepreneurs as many of them were either invisible or ineligible.           
Need for bifurcation
Despite the heterogeneity and fragmentation problem of nano-entrepreneurs, they are similar across the segment. At present, the micro-business category is defined as businesses with an investment less than Rs. 1 crore and revenue less than Rs. 5 crores. This encompasses almost 63 million enterprises. Even if micro-enterprises are separated from small and medium businesses, the lower strata within the micro category will likely remain underserved. Thus, separation and bifurcation holds the key to enable and empower nano-entrepreneurs.