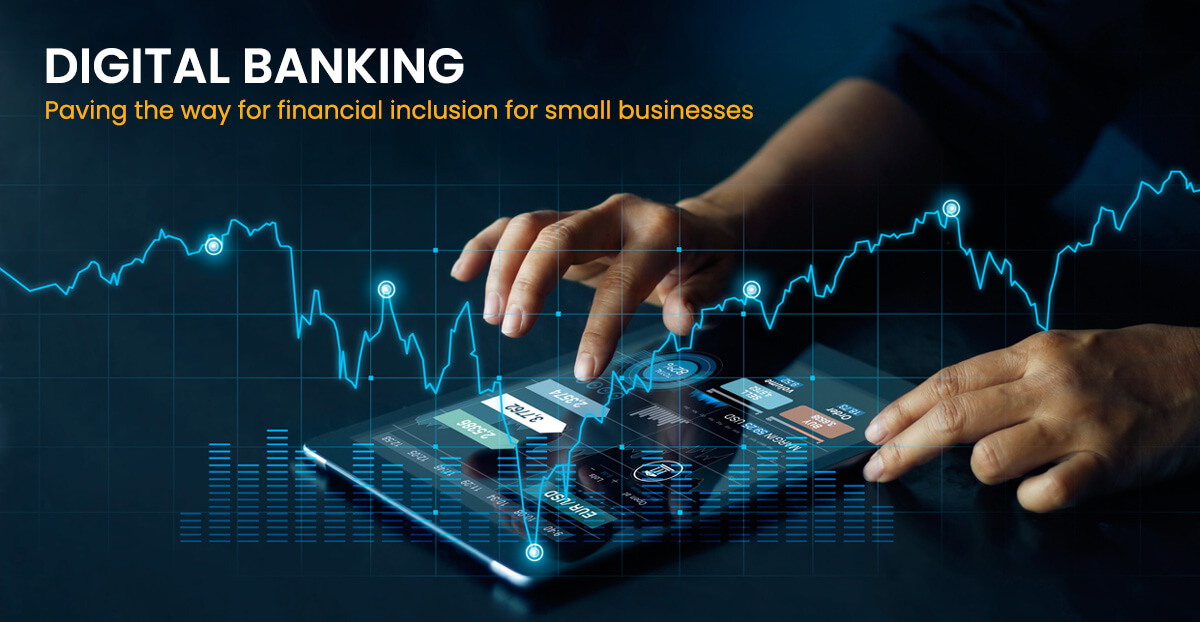 Digital Banking: Paving the Way for Financial Inclusion for Small Businesses
Despite the rapid strides India has taken to further its financial inclusion agenda, the lack of financial deepening remains a challenge, especially on the small business financing agenda. A substantial fraction of 63.88 million MSMEs remain outside the ambit of formal finance and there is continued reliance on informal money markets like money lenders or chit funds to finance itself, even at the cost of staying uncompetitive owing to the usurious interest burden.
IFC estimates the total addressable credit gap in the MSME segment to be ₹ 25.8 trillion and growing at a CAGR of 37%. Over the years, the RBI has aligned its regulatory policies towards the objective of financial deepening including revising the Priority Sector Lending guidelines and prescribing sub-bucket wise allocation for the micro and small segment. Despite these measures have yielded some success, an addressable credit gap of ₹ 25 trillion credit gap suggests room for further structural policy reforms.
Traditional brick and mortar banks, even with the most optimum priority sector guidelines, face business constraints in evaluating credit risks of small ticket sizes (roughly ₹ 0.1- 1 million) that the micro and small sector enterprises may require. The main barriers include high cost, physical distance, and lack of proper documentation which limit banks' capacity to assess and manage the credit risks of small businesses. In particular, the lack of proper documentation—financial history and soft information (such as information on ownership and the local community)—has led to information asymmetry and made it difficult for small businesses to access the traditional banking system.
Do we need innovative financing models?
In its recent budget, the government has proposed setting up 75 digital banking units (DBUs) in 75 districts across India through scheduled commercial banks, an attempt at a major push for the growth in the digital economy. This step will ensure that the benefits of digital banking reach every nook and corner of the country in a consumer-friendly manner. Further, Sitharaman announced that in 2022, 100% of 1.5 lakh post offices will come into the core banking system enabling financial inclusion and access to accounts through net banking, mobile banking, ATMs, and will also provide online transfer of funds between post office accounts and bank accounts.
What is Digital Banking?
Digital Banking definition is banking done through the digital platform, doing away with all the paperwork like cheques, pay-in slips, Demand Drafts, and so on. It means the availability of all banking activities online. Digital Banking gives you the luxury of freely accessing and performing all traditional banking activities 24*7 without having to personally go to a bank branch to get your work done. Digital Banking can be done either through a laptop, tablet, or mobile phone. This is what is Digital Banking in India all about. Here are some of its advantages:
Fund transfers
Cash withdrawal
Getting statements
Paying the bills
Investments
Mobile Banking
Keeping track of transactions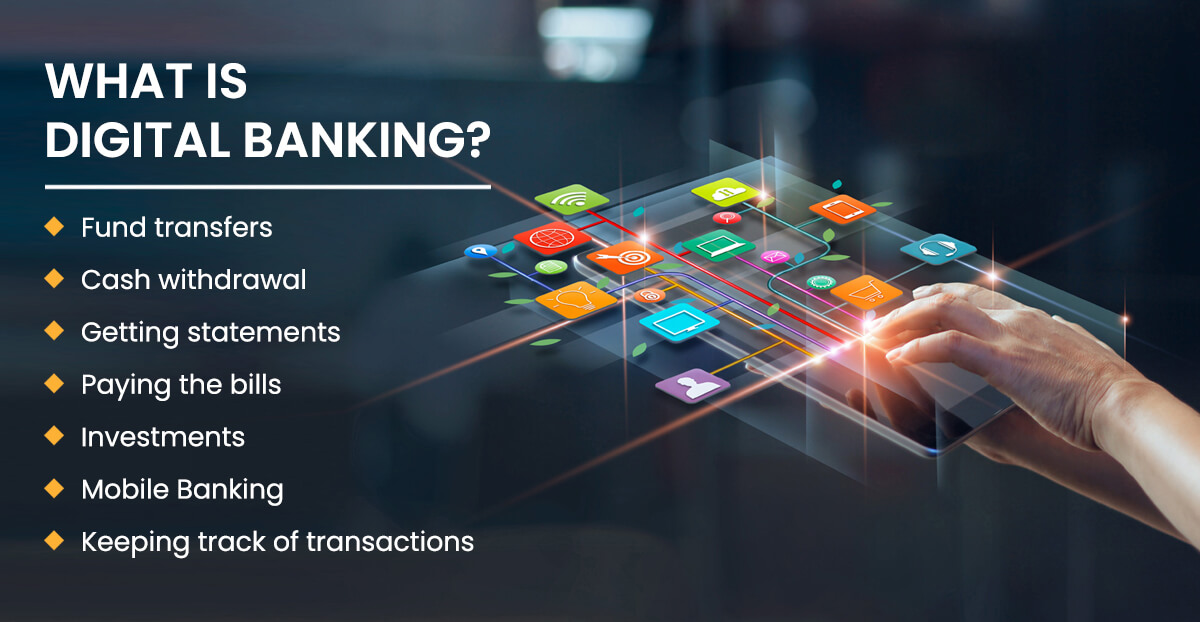 Increasing Number of Neo-banks in India
Neo-banks is dubbed as the "banks of the future" as these banks operate completely online without any physical branches. Neo-banks is also known as "digital banks" and are fast emerging as a suitable and futuristic alternative to brick-and-mortar banks. Neo-banks, have the potential to meet the financing needs of small businesses and help digitize and formalize their operations. India's neo-banking sector is at a nascent stage and at present, there are 17 neo-banking platforms, including Niyo, RazorpayX, Instantpay, Jupiter, and Nupay.
How can Digital Banking pave the way for small businesses?
Gather information, including tracking customers' business activities using various electronic data trails
Provide remote lending quickly. Digital banks can harness both proprietary data, such as transaction data in e-commerce markets, and traditional data, such as bank credit and tax histories, to provide remote lending and determine or adjust loan terms and conditions quickly
Leverage data analytics and machine learning techniques to manage risks. Digital banks can accurately predict the cash-flow needs and default rates of different customer groups—in location, sector, activity, and business relationship—thus allowing them to better manage risks
The ability of digital banks to remotely assess the creditworthiness of small businesses and lend underscores the importance of digital lending. Digital banks can facilitate small businesses' access to finance and can have a positive economic impact during future pandemics and economic downturns. In the crises, when the information asymmetry challenge is the most acute, digital banks could leverage their advantageous position in tracking business activities and complementing traditional banks by lending to small businesses.
Looking forward, policymakers in India are now empowering digital banks to support small businesses and achieve more inclusive growth. During pandemic episodes and economic recessions, vulnerable groups are likely to be among the most affected. Digital banks, underpinned by investments in digital technology and digital infrastructure, could be part of the solution to enhance social equity for low-income, low-skilled workers, during and possibly after the pandemic.
Policymakers will, however, need to also strengthen regulation and ensure financial stability, including issues related to data privacy and security. Policymakers need to ensure robust regulatory and supervisory frameworks are in place to address risks specific to digital banks. For instance, the use of massive amounts of data to assess firms' creditworthiness could reduce the need for collateral in solving asymmetric information problems in credit markets but can also introduce issues related to data security and privacy, Therefore, regulatory and supervisory frameworks could consider both the likely mitigated risks and increased risks associated with the wide use of data in small business financing.
Anshika Kushwaha,
Independent Consultant
deAsra Foundation