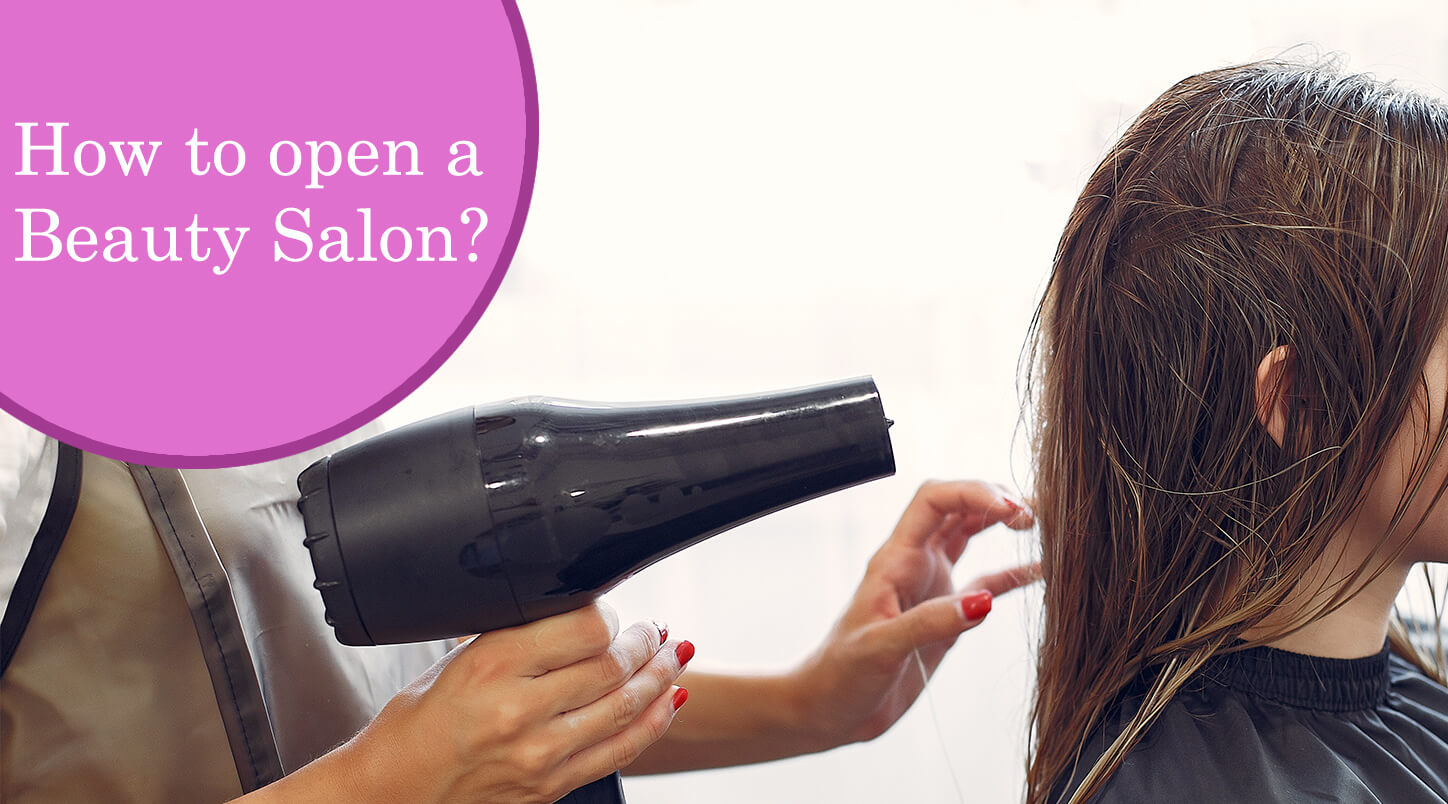 How To Open A Beauty Salon With No Money?
Do you want to start a profitable beauty and hair salon but don't have the budget? If yes, then you're on the right page.
This is the perfect time to ask 'how to open a beauty salon with no money' considering the increasing significance of the beauty industry, opening a beauty salon business is definitely a profitable business venture. A beauty salon is a new untapped market. People from different backgrounds, professions, genders and age groups all need services offered by a salon. With the rise of social media, it has become a must to look your best at all times. Beauty standards have crossed all barriers. Everyone wants their appearances to be on fleek. Salon's are no longer just places for women and there are a number of men that seek salon services. If you want to get into the salon business, then now is the best time.
However, the cost of starting a beauty business can be high and you might not have those funds at the moment. If you have the expertise and passion, then this step by step guide will help you start your own beauty salon with limited money.  
How To Open A Beauty Salon With No Money?

Demographics
Before understanding how to open a beauty salon with no money, you must research and choose your demographic. Don't limit your audience to a particular age group, gender. It is not just the ladies who like to groom themselves, but even the men have joined this club, so you need not set a target audience which just includes the ladies.  The currents trends that are followed by a set age group are different so choose a target audience according to your expertise. A beauty salon is required by all genders and age groups. Almost all females, young and old, need to use a hair salon. This also includes several males who prefer having their hair done in a certain fashion than the traditional cutting. Your target audience can be:
Working professionals

College students and teenagers

Homemakers

To-be-brides

Children
Niche
Hair salons are in the business of grooming and are involved in several services. There are many different kinds of services that a salon can offer. The broad categories are hair care, nail care, skin care, and makeup. You must choose any one or more of the categories that align with your expertise and the trends of the time. However, you have to provide the most basic services as the maximum number of customers will seek those. Some of the services you can offer are:
Hair

:

Haircut, relaxers, perms, colour, shampoo, conditioning, curling, reconstructing, eyebrows, treatment, hair spa, hair removal.

Nails

:

Manicure, pedicure, polish, nails sculpture, Acrylic nail application, nail art, etc.

Skin care

:

Facial, waxing, massage, tan removing, spa, hydrotherapy body piercing, exfoliation.

Makeup

:

Bridal makeup, party makeover.
Finance
Financing is required to start a new business, but there are ways to minimize the costs without compromising the quality of the services you choose to provide. Having the required finances will help keep your business in sync with the latest fashion trends. It will also help acquire new equipment, train employees, get treatments that are up to date and help with any renovations required.
You must first figure out the total cost of setting up your business. Write down all the raw materials and equipment you will need and how much they would cost. Make a budget for your one-time expenditures as well as your recurring expenses. Once you have a budget, you will have the job of finding finances.
This is where having a business plan can make the task of getting finances easier. Some of the available options you will have to raise money for starting your beauty business include:
Getting loans from lending institutions

Sale of personal properties and stocks

Soft loans from friends and family

Money from Investors

Brand
Now that you have a general idea of the services you will provide, you have to decide the branding of your business. Start with naming your business. Make sure the name is something that aligns with the kind of business you will run. The name of your business will be remembered by clients hence it should be unique and should reflect your niche. 
The next thing to do is make a logo. An appealing logo goes a long way in creating a brand effect. Create a logo that will make an impact on the audience and which can be easily remembered. The logo of the company is not just a task, in fact, it reflects your identity. The logo should be unique and your users should be able to connect with the product you like to offer in the market through the logo and the name.
Location
Location is critical to the success of your business. It will decide how many people will come into your shop and keep it in the limelight. You can choose a location that is:
On a busy street, or a mall.

Near places that people visit often.

A place with easy access

Away from the competition.
Most of the investment is consumed by the location. Thus, you always have the other option that will cut down costs effectively, that is starting a salon from your home. This will help you save a lot of money and use the initial profit in bettering your services rather than paying the rent. You can use an extra room in your house or divide up space to accommodate both the living and working space. Starting a salon at home has many advantages financially. You don't have to worry about having to pay rent for a different property or buy one and also it will help you strike a perfect work-home balance. With this, you can focus more funds on the equipment, raw materials, and staff.
Equipment
Equipment is a long term expense that you simply cannot get by, but once bought the equipments can be used several times before you consider upgrading them. Your equipment will decide the quality of your services. There are a number of things a beauty salon needs as the basics. Beyond that, the equipment will depend on the services you choose to provide. These are the basic pieces of equipment you will need to start your salon:
Sinks

Chairs

Hairdryers

Sanitizer

Hair capes

Towels

Cleaning supplies

Brushes

Combs

Gloves

Razors

Scissors
Apart from the above-mentioned equipment, you will also need services related equipment like:
Straightener

Curler     

Steamer
Think of these electrical appliances as one time investments as you might have to invest more in these but the returns will be surely amazing.
Staff
Hiring staff is not only a time-consuming task but also a task of responsibility. You cannot sai the ship all by yourself, you will need a helping hand or two at some point in your business. Also, staff will lessen your burden. Proper planning for staff is one of the most integral things while starting a beauty salon. Employees are the front line representatives of the business. Their skills and talent will be under scrutiny and will influence every aspect of your business. You could either look for trained staff or provide them with basic training at the salon itself. Some of the common employees required are:
Salon manager

Hairstylist

Cosmetologist

Receptionist

Manicurist

Trained assistants
Marketing
Even with the brightest and most skilled employees, your Salon will fail to make a mark if it doesn't reach out to more people. One important area of any business is marketing because it helps you generate the needed money to run your hair salon business. This is because, in marketing, you spend money to not only promote your business but also attract clients that would hopefully bring in more money for your business as well. Marketing is very essential for any business that is looking to build upon itself, grow and eventually become successful. Here are some of the ideas and strategies needed to market your hair salon business;
Market your hair salon business via radio and television

Send flyers to the mail of your target customers

Distribute flyers, with maybe discount coupons, in your target area

Share your business cards to homeowners and businesses around your target area

Ensure your family members and friends help with word of mouth marketing

Create a website with a memorable URL

Ensure that your hair salon business is listed in offline directories

Attend hair, beauty and fashion shows to advertise and promote your business

Make use of social media platforms such as Instagram, Twitter, and Facebook to promote your business and offers
So get started on your beauty salon business plan and if you are still wondering how to open a beauty salon with no money, then contact deAsra. We can help you with the complete setup with guidance in different aspects of the business as deAsra aims to provide assistance and support to the budding business owners.