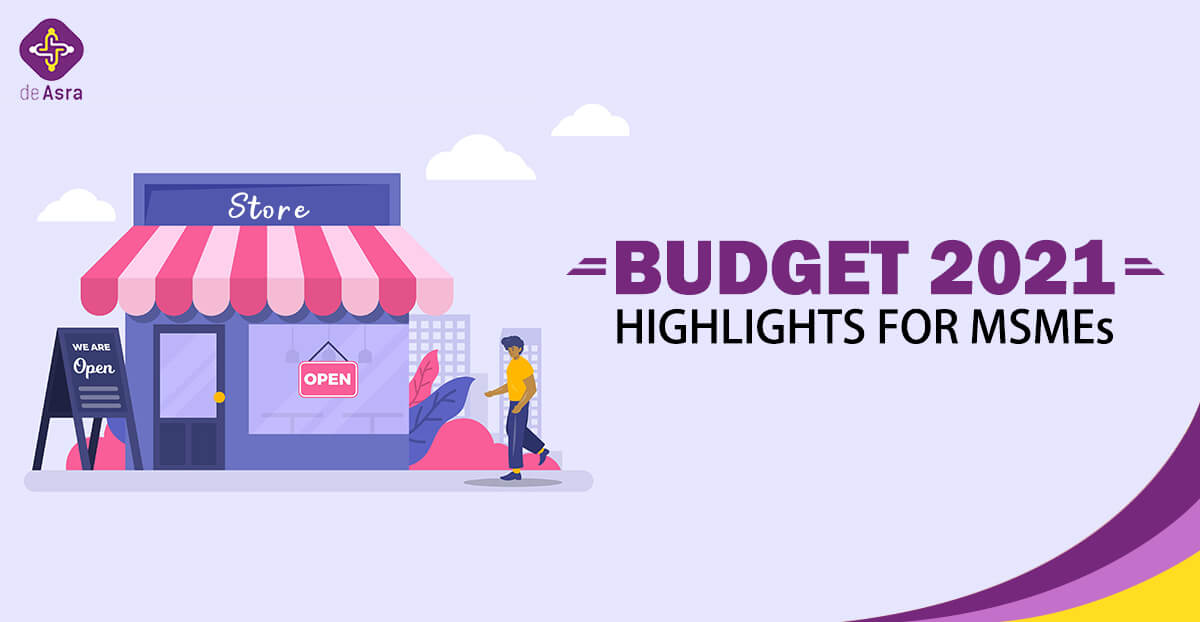 Budget 2021 – Highlights for MSMEs
The year 2020 brought a pandemic, disruption and destruction. The Covid-affected MSME sector has since been looking for respite in the Union Budget 2021-22. Let's discuss some of the several measures introduced by Finance Minister Nirmala Sitharaman.
Stand-up India Initiative:
Budget 2021 has reduced the requirement for margin money from 25% to 15% under the Stand-up India initiative. Agri-allied activities are now set to be eligible for funding under the scheme.
The Stand-up India Initiative itself has been extended upto 2025.
Small company, redefined
The Finance Minister has proposed to redefine a 'small company' under the Companies Act 2013. The capital base limit will be increased to Rs. 2 Crore while the turnover threshold will be enhanced from Rs. 2 Crore to Rs. 20 Crore.
Nearly 2 Lakh companies will benefit from this revision. Entrepreneurs otherwise hesitant to start a company form of organisation can now do so while facing a significantly reduced burden of compliances.
NRIs & OPC-formation
The residency limit to form an OPC (One Person Company) has reduced from 182 days to 120 days. Additionally, now, NRIs can be promoters or nominees of an OPC. The Budget aims to 'incentivise the incorporation of OPC by allowing OPCs to grow without any restrictions on paid-up capital and turnover'.
The aim is to enable the free growth of OPCs in India.
The Ministry of MSME
The budget allocates Rs. 15,700 Crores to the Ministry of MSME which will enable more fund-transfers to the various schemes administered or launched by the Ministry.
This year's budget allocation for MSMEs is nearly double that of its predecessor. This indicated that the Ministry may launch new schemes to benefit the MSME community.
Strengthened NCLT framework
The Government will strengthen the NCLT (National Company Law Tribunal) framework and implement recourse systems like e-courts and alternate methods of debt resolution.
A special framework for MSMEs will be introduced.
The Union Budget 2021-22 has much to offer to the MSME sector and beyond.