Quality Lesson from a Taxi Driver
As customers, we often get frustrated when we don't get satisfactory service at the time when we need it. How many times have we been angry and frustrated at call drops just when we are in the middle of an important conversation? Similarly, when you are in the role of a supplier, your customer expects service that meets his expectations.
However, in the daily flurry of running a business – raw material procurement, production, marketing, delivery, managing cash flow and loan repayments – we often forget this most important aspect of our business – Quality.
What exactly is Quality? Quality has many different meanings. Often, quality is relative. Everyone measures quality based on their own expectations and perceptions. These expectations are different for different customers and sometimes they could be diametrically opposite – hence, it is difficult to define 'Quality'.
Overall, it is important for a businessman to know the expectations of his customers and what is critical to his customers.
The Taxi Story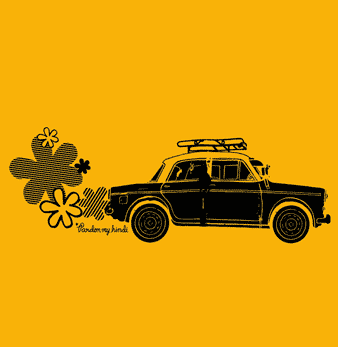 I'd like to illustrate the concept of Quality and Customer Delight through a personal experience.
I was outside Dadar Station in Mumbai one day, looking for a taxi to take me to Santa Cruz. I was impressed by a taxi that looked spick and span and promptly hailed it and got in. To my pleasant surprise, the interior of the taxi matched its exterior – it was clean and fragrant. Moreover, the taxi was equipped with every conceivable item a passenger could possibly need – English and Marathi dailies, copies of rail and air timetables, a list of emergency numbers, a sealed bottle of drinking water and a mobile charger. The driver was courteous and disciplined, even asking me what kind of music I would like to listen to! I was so delighted that, on reaching my destination, I gave him a hundred rupee tip.
I was curious and asked him how he could afford to provide this level of service to his customers. He replied that what he received in tips more than made up for the expense incurred. What's more, he had the satisfaction of happy customers, who, in turn, would go forth to do their work with enthusiasm!
Have you ever had such an experience? No? From now on, I tell every taxi and rickshaw driver I meet, that if they provide such excellent service, they will never have to go looking for customers; customers would come looking for them!
I hope we realise the importance of quality and understand that it requires prioritization.
Author: S.R. Joshi
The author is a director at deAsra Foundation. deAsra Foundation is a Section 25 company, a not for profit association formed to contribute to social welfare by enabling entrepreneurship, which will create employment opportunities.