Need of the day- Snack Centres
With today's busy work schedules, people no longer have the time to make snacks at home. This has led to an ever-growing demand for snack centres. Street food is becoming increasingly popular. Groups of smart, young office-goers can be seen thronging Pune's streetside stalls every evening. In fact, when one sees the number of people eating on busy streets like JM Road and FC Road in the evenings, one wonders if people actually cook food at home any more!
Nowadays, setting up a Snack Centre can be a very lucrative business. It is important to have all the information you need to start a centre, including the health habits and current lifestyles of the people you intend to cater to. Setting up a Snack Centre doesn't require large machinery or equipment. All you will need are a gas, mixer, cutter, food processor, microwave, cooker, grill, an espresso machine, water filter, refrigerator, regular kitchen utensils, trays and cutlery. Setting up this business requires a start-up capital of Rs. 1 to 1.5 lakhs and involves a daily expense of Rs. 50,000/-. As the business grows, it may require an increase in capital. Sourcing all the raw material from wholesalers and hiring help on a daily basis will ensure that you keep costs to a minimum.
A 150 square-foot space is enough to run a small snack centre. A good location is a must – look for a place that is close to schools, colleges, offices, retails shops and hospitals. Your best bet would be to get a stall in a khau galli – a lane lined with small eateries. The selection of appropriate business hours is as crucial to the success of your snack centre as choosing a strategic location.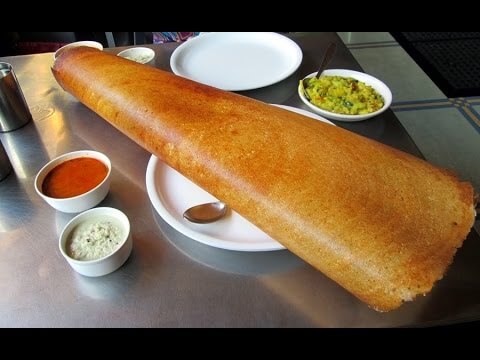 The choice of the menu is another vital factor that you just cannot ignore. Your choice of snacks should be determined based on local tastes. Other important factors for success are the variety, taste, presentation and hygiene and – in today's health conscious world – a low calorie meal. Sandwiches, salads, pohe, sheera, burgers, pizza … the list is endless. Decide which snacks you want to serve after conducting a market survey. This will ensure that you do not end up serving the same snacks as your competitors. Make sure that you have the requisite expertise to make the snacks you decide on. Accompaniments like drinks, chutneys and sauces are the key to attracting a good clientele. A satisfied clientele is your best advertisement. Regular feedback from your clients ensures loyalty. Inculcate cleanliness at the workplace and send your staff for regular medical check-ups – these measures will go a long way in ensuring hygiene. Staff retention is important, as frequent changes in cooks can lead to your losing clientele. All legal compliances like the Shop Act License and clearances from government authorities must be regularly updated. Being educated is not a pre-requisite, but having some training and experience in this field is a must.
So, what are you waiting for? Grab the opportunity and set up your own snack centre with a start up capital of about Rs. 2 lakhs and get set to earn a profit of Rs. 20,000 to 25,000 a month. And that's just the beginning – you can go on to scale greater heights.