We started conducting Entrepreneur Excellence Awards from 2017 with a view of promoting entrepreneurship and celebrating the successful journeys of our entrepreneurs. We knew that EEA19 was around the corner and had started prepping at a steady pace for the same. It all started when our date was preponed from October to September 18th considering the availability of our esteemed guests – Mr Madan Padaki, Mr Ronnie Screwvala and Dr. K P Krishnan.
As they say, 'desperate times seek desperate measures!' It is times like these that bring out the power of TEAM work. We buckled up and picked up the pace. The month of September was a time of hustle for all of us.   
We were delighted with the overwhelming response of the Registrations.
And the day was finally here! On September 18, 2019, the air was filled with excitement & enthusiasm (with just a tinge of nervousness in it).  An excellent show on stage requires an equal effort at the backstage. Last-minute changes are inevitable. We were in line about the allotted tasks and hoping for crowds to turn in. And the wait was over…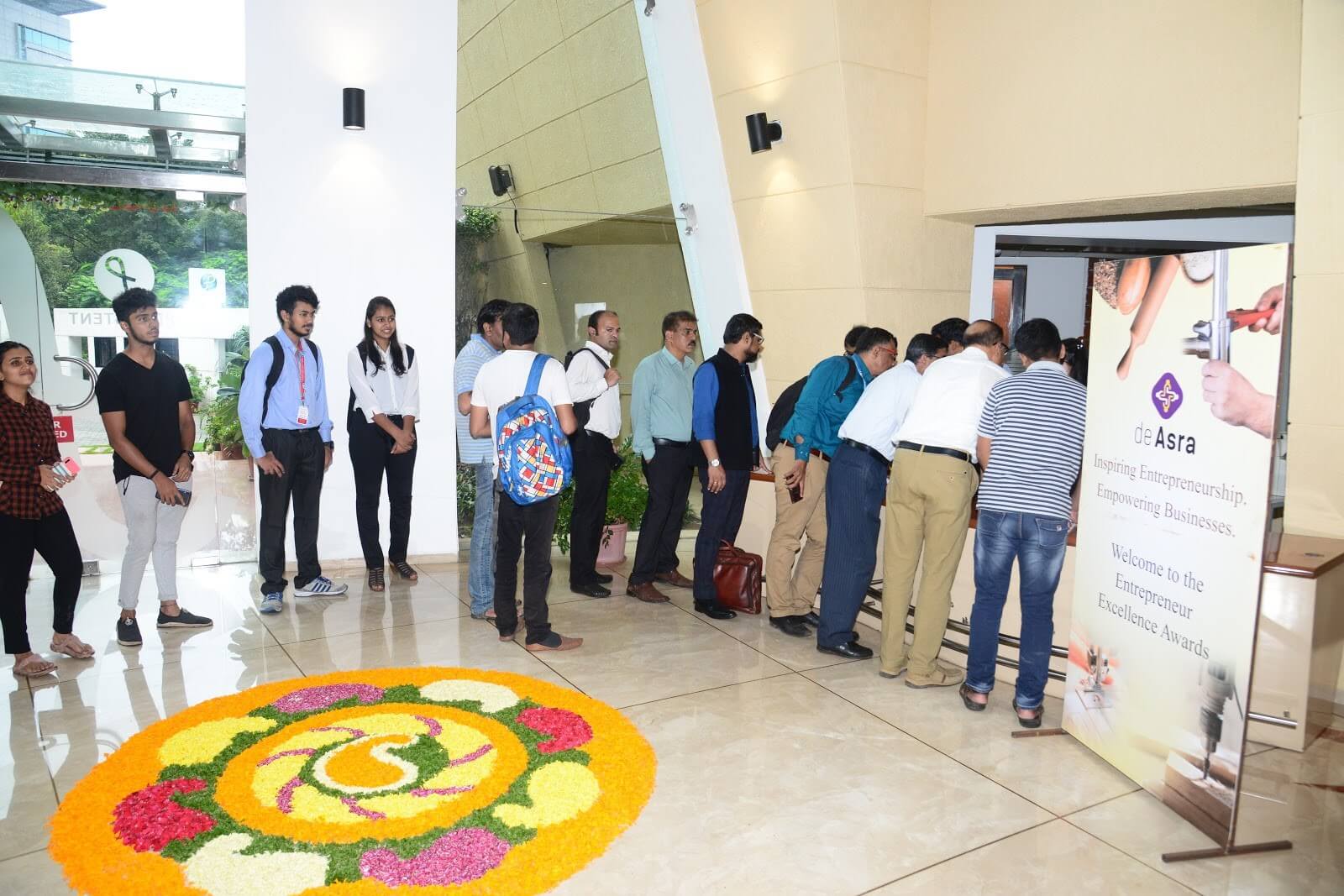 Young, aspiring minds were accompanied by experienced ones. People started turning up at the event well before time and at 4 pm sharp the Dewang Mehta Auditorium, off SB Road, played host to 400 people. The bits and pieces were falling in place, together creating the EEA2019.
Gracing the couch, were the thought leaders of entrepreneurship. Our very own Dr. Anand Deshpande (Founder – deAsra Foundation, Founder, Chairman, MD of Persistent Systems)  was joined by Mr Ronnie Screwvala (Entrepreneur, Philanthropist and Founder – Swades Foundation), Dr K P Krishnan (Hon. Secretary- Ministry of Skill Development and Entrepreneurship), Mr Madan Padaki. deAsra's family of 40,000 entrepreneurs, belonging to diverse sectors, was quickly introduced to the people with a short video which captured the zeal of deAsra's community of entrepreneurs, the "dePreneurs"
Our champion dePreneurs; Mrs Supriya Jagdale, Miss. Priya Nahar, Mr Akshay Pandhare, Mr Ashok Salvi and Mr Chandrashekhar Mane were felicitated by our guests.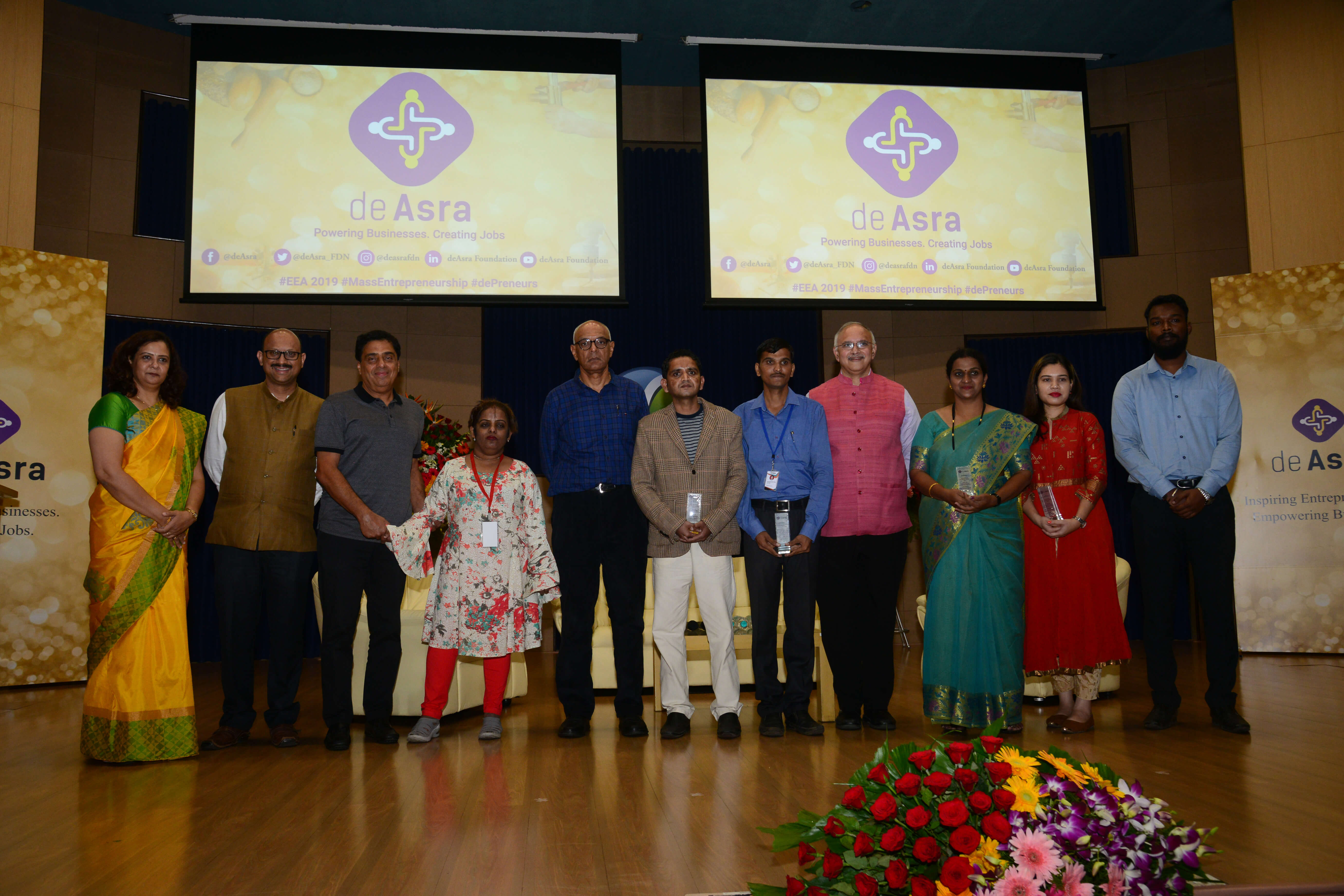 (deAsra's Champion dePreneurs with the thought leaders at deAsra's Entrepreneur Excellence Awards 2019 (Left to Right) -Miss Pradnya Godbole, Mr. Madan Padaki, Mr. Ronnie Screwvala, Miss Priyadarshani Nahar, Dr. K P Krishnan, Mr. Ashok Salvi, Mr. Chandrashekhar Mane, Dr. Anand Deshpande, Mrs. Supriya Jagdale, Miss. Ankita Pandhare, Mr. Akshay Pandhare.)
The evening was then followed by the Dialogues on #MassEntreprenurship. The thought leaders had a profound discussion on how the platform could enable entrepreneurship at scale as a means of job creation. 
The Dialogue had a remarkable outcome as it generated ways of empowering entrepreneurs.
Mr Madan Padaki shared that the word 'Entrepreneur' finds its roots in the Sanskrit word 'अंतःप्रेरणा' which means finding inspiration from within and being self-motivated.
The guests, who themselves are remarkable entrepreneurs, had an amazing take on entrepreneurship, "There are no winners and losers in Entrepreneurship, it is the spirit that matters. It is the impact we create on another that will make a difference for the future entrepreneur generations."
The Dialogues ignited many inspirational thoughts, "We need to start creating first-generation entrepreneurs and make them proud of being an entrepreneur", said Mr Ronnie Screwvala who was of the opinion that people need to change their perspective about entrepreneurship and realise that entrepreneurship is a choice of profession and not a second option. 
The event later proceeded to the interactive session. This session was dedicated to answering the questions of the audience. Our esteemed guests provided solutions to their entrepreneurial questions.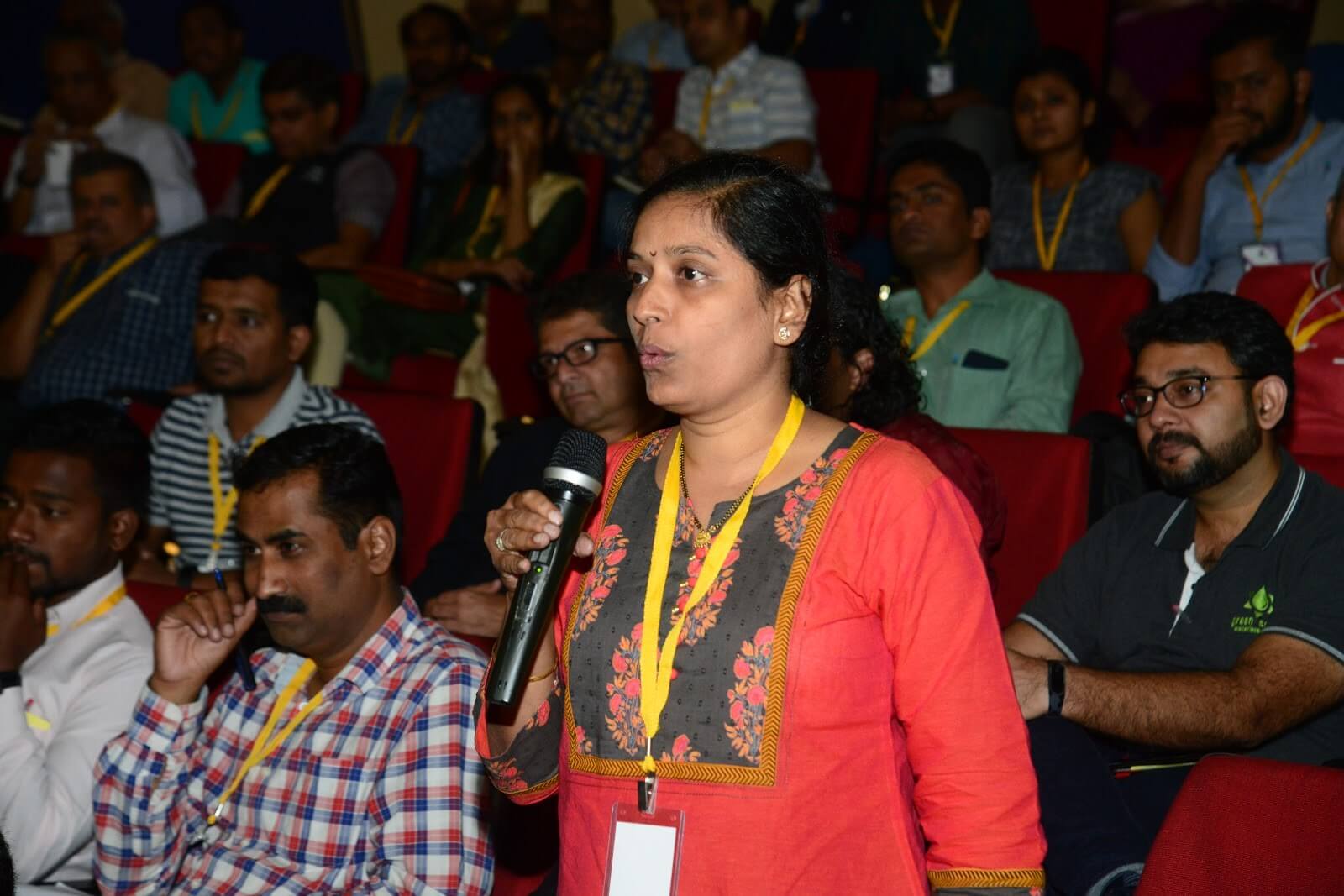 A woman who was working for the development of rural women wanted to know how they could ignite self-motivation within rural women. To which Mr Ronnie responded, "Having deep dialogues with the rural women community will have 10 times more impact. Their hunger and desire are higher as compared to the urban lifestyle." 
Dr K P Krishnan when asked about what changes can be made at the school level to spark a sense of entrepreneurship at a young age, shared that conceptualizing the ideas of young kids will help the future of entrepreneurship.
He thinks that to generate job creation at scale we need more platforms like deAsra which will accelerate this process; more hand-holding catalysts like deAsra were required.    
Dr Anand Deshpande concluded the event with a vote of thanks to deAsra's extended family, our alliances, the entrepreneurs, the entire ecosystem who is on a mission of boosting entrepreneurship and our esteemed guests for their words of wisdom that will inspire the entrepreneurs.
The event went smooth and everyone breathed a sigh of relief. The meetings, the hustle, the rush, the tension! All of it was forgotten when we saw people leaving the auditorium with happy and inspired faces. This was what the EEA 2019 was all about. The Team that made it possible: