C'LAI: The Story Of The Turtle That Won The Race
We all know the story of the Turtle and the Rabbit where the turtle wins the race, even after being weaker and slower than the rabbit, because the turtle knew the principles of being steady, and patient, appreciating the value of time and reaching the goal. However, applying the moral of this story into our daily lives is easier said than done. But Dada Gujar of C'Lai has managed to apply these principles to his business and life perfectly. His journey, which began with a meager ₹5 has now reached ₹1.5 crores. Of course, this journey was not easy and had its fair share of obstacles. The inspiring story of how Dada overcame all the obstacles in his way is worth getting to know.
When I started reading Jim Collin's book titled  'Good to Great', I was constantly drawn towards its tagline, 'Why some companies make the leap and others don't'. This means that not all good companies become big because they make the mistake of becoming complacent with the success that they get at the beginning and like the 'rabbits' in the race lose the opportunity of getting to the top. Their growth stops there, and they become slow. However, some entrepreneurs get over this short-term happiness and keep making their steady progress towards becoming 'great'. Only those entrepreneurs that live by the motto of  'slow and steady wins the race' are able to go from 'good' to 'great'.
The Start of the Race- Early Days in Mumbai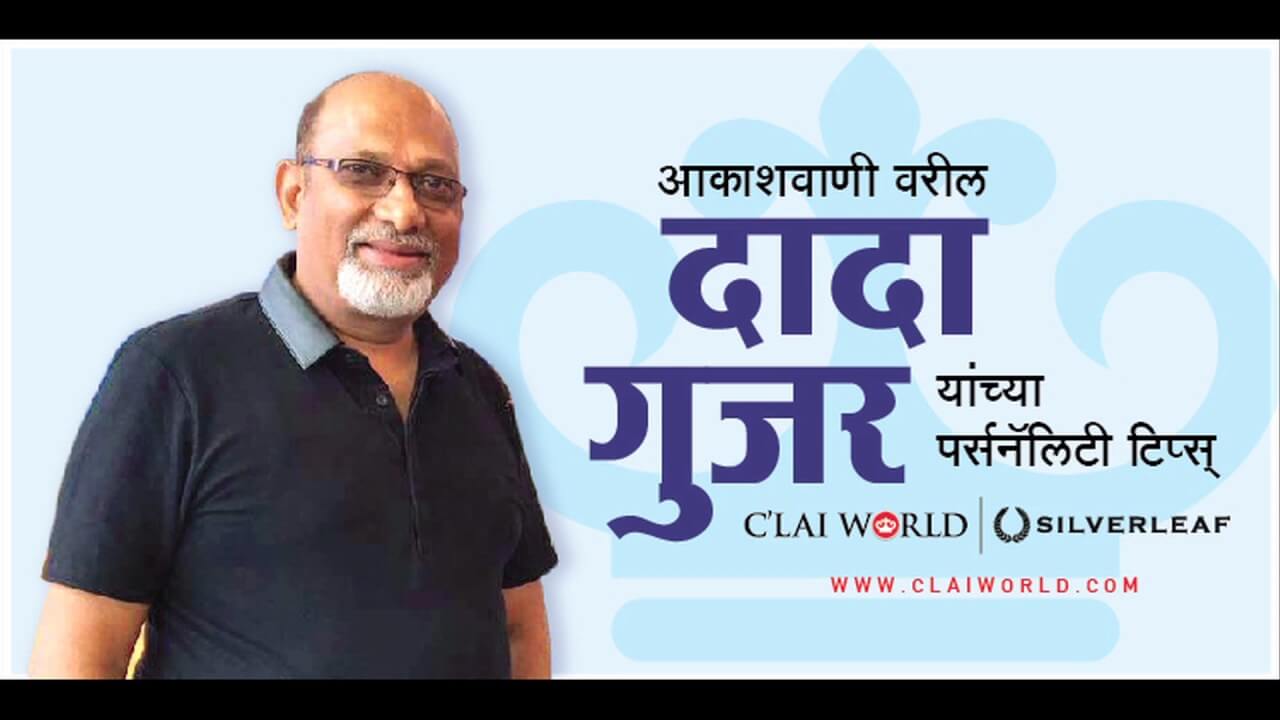 If you want to read the story of a similar 'turtle' who won the race, you would have to go back to a student named Chandrashekhar Gujar of 11th standard, studying at Balmohan Vidyamandir in 1974, Dadar. Born into a family of tailors in the year 1958, he was an average boy. It is important to take a moment here, to mention his family here because his family was involved in the tailoring business for generations since the year 1925 to be exact. Chandrashekhar's grandfather, GR. Rao (Gujar Rambhau Rao) used to handle a shop near the Portuguese Church in Dadar and his father continued this business. As the business at the shop was doing well, Chandrashekhar, along with his three siblings managed to enjoy a happy childhood. In fact, Chandrashekhar's naming ceremony was so grand, that their neighbor started complaining about the noise, asking if it was a wedding ceremony and to turn down the volume. The neighbor even went to the police and filed a complaint about the noise levels.
In his early years, Mr. Chandrashekhar was an average student in school because he did not like to study and owing to being well off, he had no pressures or responsibilities to perform well, till his graduation (till 11th standard in his time). During this time, internal fights between the family's brothers and frequent calls to the court resulted in the loss of ownership of the shop for the family. Due to his generous nature, his father had not saved much money and they became poor almost overnight, because of which he had to quit studying at the age of 16! He failed his 11th standard because of this too. Being the eldest son, it was important for Chandrashekhar to earn something for the family's survival. But, who would give any job to a person without any education, skill or experience? He did not have any option other than to get into the family business. All his relatives were into the tailoring business. He got a job at a Mr. J. M Shah's shop, who owned a shop near the 'Plaza' cinema hall, through the recommendation of one of his relatives. He earned ₹ 5 per week.
He started working in the tailoring department. No one teaches any skill for free in this world. So, he had to ferry the owner's children back and forth from their school, care out housekeeping work for his owner, buy things from the market, and then he learnt some tailoring when the owner wanted to teach him. These days, we can find things on Google and learn them easily, but in those days, people used to teach their skills very sparingly. So Chandrashekhar got to learn about clothes while studying. He got the know about all kinds of cloth types, like terrycloth, cotton, polyester etc, along with cutting and stitching. Slowly, he felt the need for a hike in his pay, but it was not possible with the job he was doing at that time. That's when he got a job as a 'tailor master' on a commission basis at 'Dreamland Cloth Store' in Malad. He didn't know anything in a city as big as Mumbai, because his world was only limited to Dadar till then. But Chandrashekhar took the risk of stepping out of his comfort zone and he started learning about new things as the large canvas called 'world' opened up to him. Slowly, he started getting orders, but he didn't have any capital. Money was necessary to complete an order of a pant, which required everything from the pocketing to the pant's lining. He did not even have any workers to help him out. He could manage the cutting of cloth, but the process after that was a delicate work and required skills that he had not yet developed well. He was able to hire an Elphinstone-based worker and traveled to Elphinstone, Dadar, and Malad throughout the year.
Chandrashekhar used to get very happy whenever he used to get an order but did not know how to complete the order. What ability did a boy of 18-19 have? So, he had to loan money to pay the workers, keep for himself and fund his living expenses. The system of taking an 'advance' from the customers did not exist at that time. The customers used to pay only after completion of work. He used to get very tired with this hustle and once he fell asleep after boarding the local train from Malad late at night, and forgot the stitched clothes on the local while boarding off the train. In short, he lost them. He had to go through a lot of trouble restoring the damages incurred by the customers after this incident. He learnt a big lesson and never misplaced any piece of cloth after this incident.
Foray into Business
After this stint, Chandrashekhar joined Satish Gujar's shop at a salary of ₹275 to earn some money. The business in that shop was not going very well, the cheques used to be returned all the time, the merchandise too would not be stocked on time. The lessons of keeping everything organized and presentable paid off and Chandrashekhar took the responsibility of the shop in his own hands. It was at this time that the businessman in him was born! Looking back at that time, Mr. Chandrashekhar comments, "No one is born a businessman; a businessman is born through work and experience. The passion that I had about doing something on my own, the ability to win hearts of everyone from Mr. Satish Gurjar to general customers and the small opportunity, all came together and I put forth my first step as a businessman."
At that time, Indira Gandhi had made the DRD scheme mandatory for all the banks. According to this scheme, the businesses with low income were allowed to get loans up to ₹ 3000 at an interest rate of 4%. Under this scheme, banks agreed to give a loan of ₹750 to Chandrashekhar to buy his first 'Arun' stitching machine, but he could not get any guarantee. Finally, Mr. Satish Gujar stepped in and bought him the stitching machine on the eve of Dasra. Mr.Chandrashekhar, then stitched his first shirt on the machine with a feeling of utmost gratefulness, and that's how a businessman was born!
Mr. Chandrashekhar did become a businessman, but he was not like other typical businessmen. He still kept his job while starting his own business. In short, he was a part-time businessman and a part-time employee. There was the salary on one side and profits on the other side. Chandrashekhar was ready to work extremely hard and had a strong will to learn new things. It is true, when they say, 'a person who wants to learn can learn from anywhere' especially in the case of Chandrashekhar who was learning from the workers he had hired. The business was getting a good income and, so, they were able to pay the bank's installments in time, because they were working hard for a long time every day. During this time, his salary had slowly risen up to ₹ 600 at Mr. Satish Gurjar's shop, too. While all these good things were happening, a new opportunity came knocking at Chandrashekhar's door.
Babubhai Parekh of Dadar had given him an order to complete on a commission basis. For this order, Chandrashekhar rented a place so small that one could barely stand there, on Dadar's Disilva Road. He wondered whether to keep his job with Mr. Gujar which offered a secure salary or agree to Mr. Parekh's offer and step up to the challenge of becoming a full-time businessman. However, he did not waste much time thinking over this and respectfully big goodbye to his job at Mr. Satish Gujar's shop, and started working at his small cramped place. By that time, he owned three stitching machines. He had kept them at home because they could not fit in his small rented place. However, the conflicts between his brothers had not yet settled down and finally, he had no other choice than to move the three machines out of his home.
Some good always emerges from the bad. On a good note, Chandrashekhar got a place near Kabutarkhana at a rent of ₹650, and he moved his small factory to this new place. The owner was a (Kacchi) Gujarati, so Mr. Chandrashekhar learned his language. A lot of big businessmen used to visit this place and Mr.Chandrashekhar learned a lot about clothing from them. He started selling cloth along with stitching clothes. He bought tube lights, a fan, even his first shoes from the Juna Bazar and truly became a tailor master!  
After this, Mr. Phatak loaned him money for the third time. The shop had cloth from 'S. Kumar' and were stitched by 'Mr. Chandrashekhar', so they named the shop 'Shekhar Tailors', and created slogans such as, 'Urgent Tailors, Shekhar Tailors!' and 'We will stitch clothes on an urgent basis' to make it more appealing to the public. Flower sellers, vegetables and fish vendors would come to his shop from Vasai, Virar, Nalasopara to get their clothes stitched. Chandrashekhar used to open his shop at 7 am for them. The vendors would buy cloth from his shop, give it to get stitched and pick up their delivery in two days. These were his first few customers.
Venturing into the Pune Market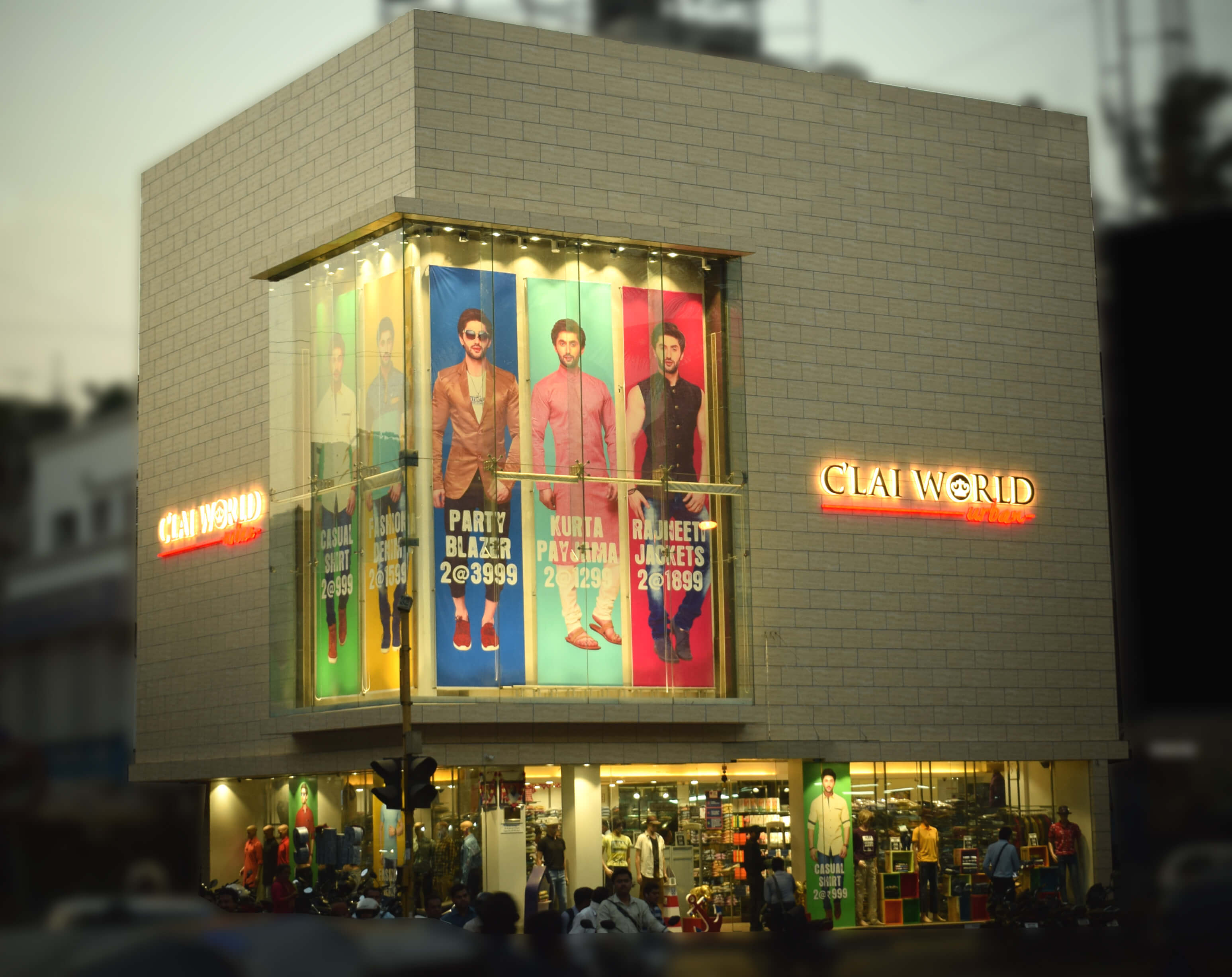 His business increased and one day the famous cricketer Ajit Wadekar gave a big order for State Bank's uniforms through some common acquaintance (he was the P.R of the bank at that time). Chandrashekhar then started thinking about owning his own place. However, it was very difficult to get an affordable place in Mumbai, so he came to Pune, where he got a 250 sq.m place of 'Pankaj Music System' in Sadashiv Peth, near Perugate.
He had saved up to ₹30,000 by setting up meetings with the Gujarati-Marwari businessmen, while he was still in Mumbai. These ₹30,000 were useful in setting up this new place. The cost of this place was one lakh rupees and he was given just 2 months to pay the money. To this day he still doesn't know how he managed to pay the rest of the amount. Even though his parents were opposed to it, he brought his brother along with him and took possession of the place on 15th August 1989 and started his business in Pune!
The Punekars supported his business so much, that soon, he had to move into a proper place and shift his factory to another place too. His idea of selling clothes and stitching them at the same place worked like a charm and his business expanded slowly.
There is an interesting story behind how the brand of "C'Lai" was born. They had a witty customer, around 15-16 years old, called Bhavesh Shah. He always used to get his clothes stitched from Chandrashekhar's shop. He used to say, "This name sounds so cheap!", whenever he saw 'Shekhar Tailors' on the tag. Chandrashekhar used to ask him, "Then, what should it be?". "I'll tell you tomorrow", used to be the reply. One day, Bhavesh came in and said, "The name 'C'Lai' is very latest."
Chandrashekhar liked the uniqueness of the name and the brand of C'Lai replaced 'Shekhar Tailors' and eventually, one shop soon became three shops. However, Chandrashekhar said to Bhavesh that 'C'Lai' only means stitching while he sells cloth too and was suggested by Bhavesh to write 'The Clothier' under C'Lai which will include the fabrics in the name, too.
People used to stand in long lines to get their sizes measured outside his shops, give generous tips because the 'fabric and stitching' were available in the same place. The reputation of the brand continued to grow. Along with this, Mr. Chandrashekhar applied his idea of advertising his business in Pune too, as he had done in Mumbai. He used to advertise his business through the newspaper, 'Loksatta'. In Pune, and Mr. Lad painted the advertisements on several buildings. Such advertising helped a lot. Chandrashekhar believes that a business should either be small or big. The businesses that are stuck in the middle suffer a lot. No one pays attention to such businesses because they are neither here nor there, they make ends meet but are not able to reach the status of the bigger businesses. Therefore, he gave his all into getting out of this 'middle' stage.
His shops became so popular that they became a landmark! There is a funny incident linked to it that happened; the manager of the Canara Bank beside his shop had recently transferred from Karnataka. While asking the directions to the Bank, he was caught off guard, when the people told him, "It is next to C'Lai". He came into the shop and asked, "How did your little shop become a landmark? Even the rickshaw-drivers know about it!"
This amused Chandrashekhar and he made good use of the Bank right away. The people of Sadashiv Peth had taught him all about filling the income-tax, so he had no trouble getting any loans. Chandrashekhar would get an order of stitching the uniforms of the Bank, show the order and get a loan and finish the task. He used this method in Pune as well as in Mumbai while keeping the files of tax organized and updated.
In this time frame, he opened three shops: C'Lai Stitching, C'Lai Clothier and C'Lai Readymades. The third shop was opened because by then, the trend of readymade clothes had started setting in. People had started buying shirts from brands like Van Heusen, Peter England, Allen Solly, Louis Philippe and gave fewer shirts for stitching at C'Lai. However, people were still under the impression that C'Lai was a tailor shop. People were visiting the readymades shop, but they were not able to convert that shop into a trending one. People still used to crowd the tailoring shop. There was very less demand for cloth or readymades. Mr. Chandrashekhar, then, made a very important decision. He sold all three shops and bought one big place at Tilak Road. He brought the 'stitching', 'clothing' and 'readymades' under one roof. This proved to be the turning point for C'Lai and it reached the next level of success. The business reached 2 crores from 1992 to 2002! The brand of C'Lai established itself firmly in Pune.
While recounting these memories Chandrashekhar gets nostalgic and still has the same fervour and intensity while talking about his business. His strong policy on following ethics has an interesting backstory to it about a Marwari businessman who spent his own credit to procure the agency of Raymond for Chandrashekhar who was not able to get it earlier. This was made possible due Chandrashekhar's rule that only 10% of the earning from the business is yours, while the rest 90% of your earnings is for the business including taxes, stocking up of goods, the wages of your employees etc. As he followed his rule and ethics, he always met people like the Marwari businessman who appreciated it and helped him out. And this was one of the secrets to the success of Chandrashekhar's business.
When he started doing well people around him started calling him Sheth, but Chandrashekhar told everyone to call him Dada instead. And this is how the connection between Dada Gujar and C'Lai was made and is defined as today.
The growth arc of C'Lai stayed stable until 2002. However, suddenly, the workers went on a strike and a series of problems started cropping up.But  Dada Gujar's foresight and bravery had allowed C'Lai to make the transition from 'good' to 'great'. His wife, Sujata, children Sagar and Sarita all came out to help him. Dada did everything from bringing the then 18-year-old Sagar into C'Lai to giving him the freedom to take the important decisions himself by encouraging him to take the decisions for the business, irrespective of whether it incurred any losses from time to time, and slowly Dada started taking a 'backseat' in the business. As a result, he won the race, like a turtle, in 16 years, from 2002 to 2018!
Foray of Family into the Business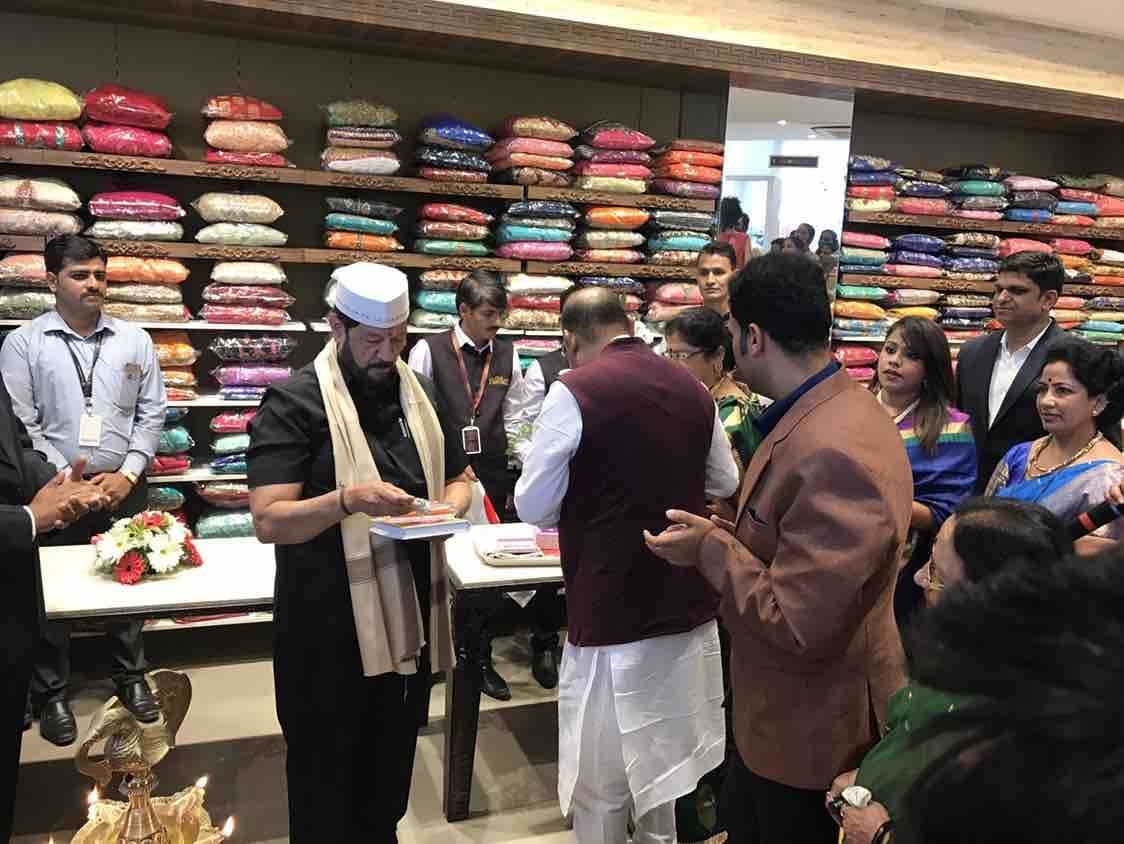 'Innovation' is one of Dada's favorite words and his son Sagar imparted this word from his father and continued the tradition. C'Lai was the first tailoring brand in Pune to make use of fusing machines, imported stitching machines, button-bartek machines, and used computers for taking the measurements of the customers and billing by developing their own software etc. which clearly gives a peek into the innovative side of the father and son. As they embraced innovation they were able to offer their services to customers based outside India as well.
Upon joining the business, Sagar had a humble beginning and worked as a salesman for three years, where he gained experience and applied many of his ideas. When he realized that it was not easy to sell cloth, he started franchises of 'Silver Leaf' which sold formal menswear. This brand had the finishing of branded clothes but was sold at half the price. In the beginning, about 700 pieces used to get sold per month. However now, almost 1.5 lakh pieces get sold per month!
Sagar also gave a flat 50%-off discount to clear off the remaining stock, so that he could bring in a new variety of clothes. People stood in a queue that spanned almost a kilometer to buy clothes from C'Lai. Sagar was able to get free-flowing money through these promotions and was able to make space for new stock of clothes as well. He also started giving offers like a Kurta free on a Sherwani, or a Sherwani free on a Suit etc. Other shopkeepers used to give offers like these only once or twice a year. But Sagar started giving these offers on a regular basis and the overall sale of 'Silver Leaf' soared up to 1.5 crores in 4 years.
Innovations and Successes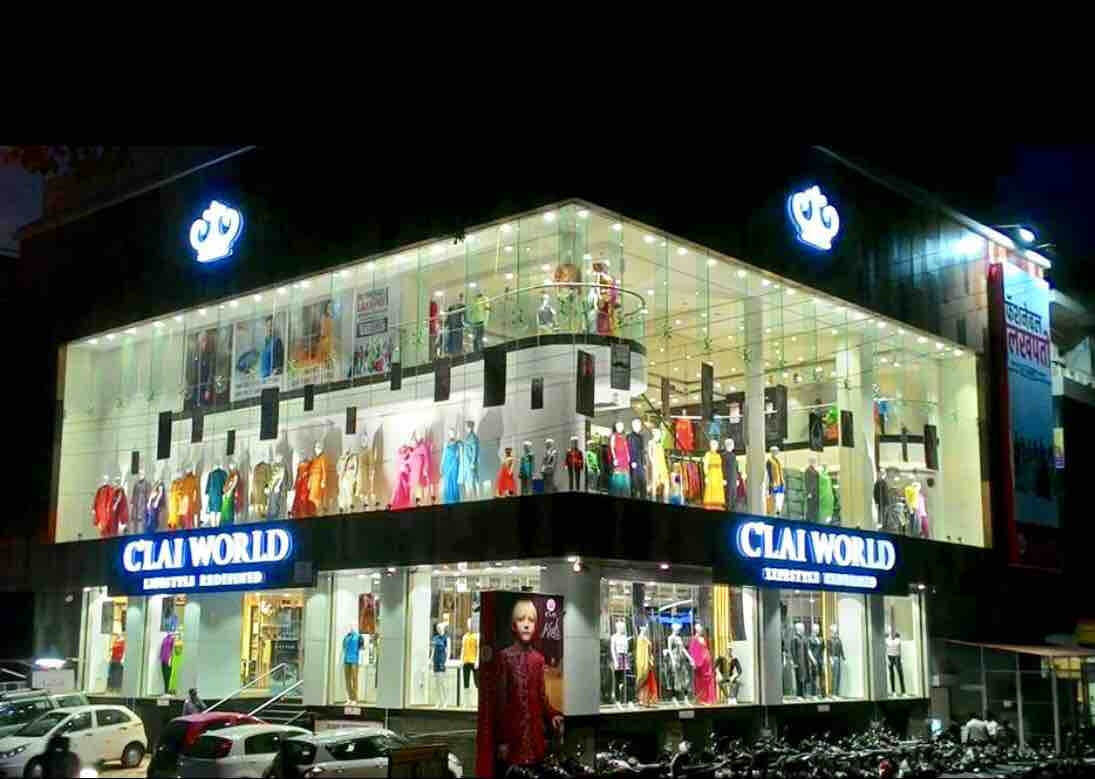 C'Lai lives up to its name of being a 'trend-setter' and brought in collections like 'Wedding Collection', 'Wedding Festival', 'Family Stores', 'Womens, Kids Collections' etc. C'Lai became the first brand to have a place in a mall. It also did not suffer much even after the online shopping boom. Today, C'Lai has 4 showrooms in Pune and 15 showrooms in entire Maharashtra, while Silver Leaf has 48 franchises. They have thousands of employees and staff members and a turnover of over 150 crores. C'Lai is now expanding to Karnataka and aspires of becoming a global retailer.
Dada educated his daughter, Sarita, in fashion-technology. Now, she manages the department of arranging the clothes. Dada has also started a series called 'Swaglife' with her which has the concept of 'add-on accessories'. Products ranging from purses, jewelry, pouches to unique crockery, dustbins, doormats etc. are made under the brand Swaglife. These will be available in Chinchwad Emporio and other big stores outside Pune. C'Lai is also currently trying to device an innovative system that can check the customer's mood.
While talking about the secret of the brand that Dada created, he says, "A brand is the 'trust' of the customers. A brand is created when the businessman puts himself in the customer's shoes. The loss incurred in a business is an investment, too, because we always learn from our mistakes and not from our successes. So, go forward without fearing any loss, because you always have to go 100 footsteps back to jump a long jump, right?"
Dada has won many awards over the years.Now while he takes a 'backseat' to allow his children to grow, he says, "now, I am a president, not a prime minister!" He is enjoying his life, experiencing the joy of witnessing the work being done through his foundation, sharing the responsibilities of the house with his wife, giving personality tips to everyone- from the doctors to ordinary people, to farming on the terrace, to enjoying the company of his granddaughters. Dada has opened his own office in Sadashiv Peth called 'Aadhar' to help reduce the divorce rate. He always says, "my wife is my critic. I always take her critical remarks in a positive light.".
Dada's journey is inspiring and his ideals and ethics are worth keeping in mind and make him the winner in the race of life.
His journey of 44 years, from ₹5 a week to ₹150 crores is awe-inspiring indeed!
Originally Published in Yashashwi Udyojak. Subscribe Today.