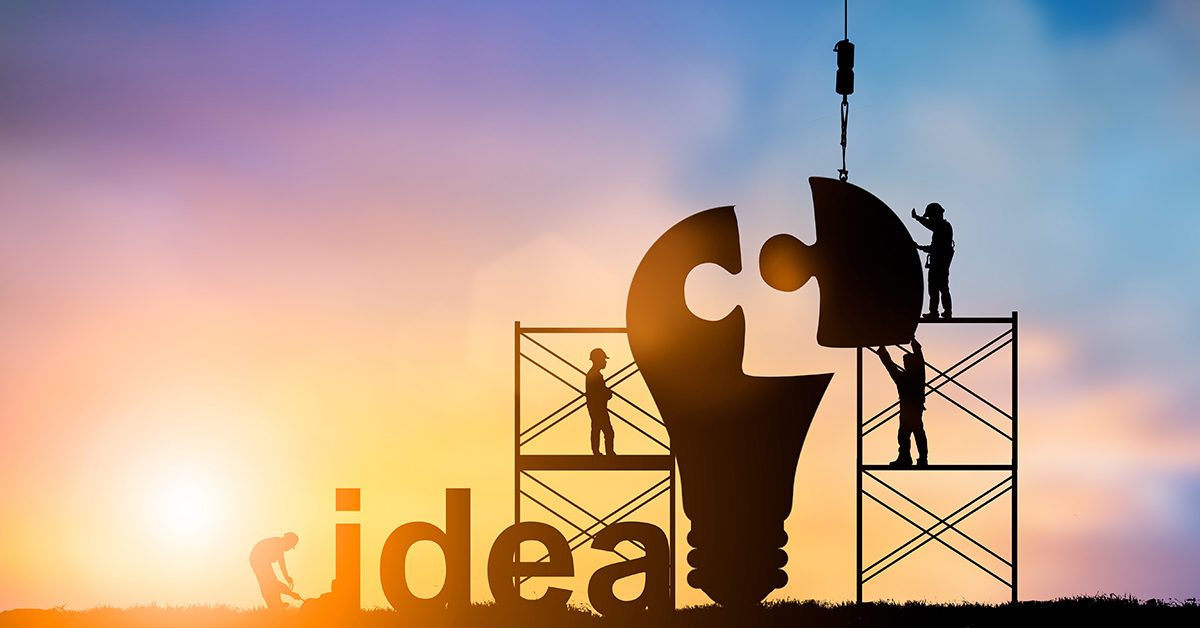 Best Business Ideas For 2020
Starting a business is an advantageous proposition which is highly rewarding and has scope for exponential growth too. For an entrepreneur, starting one's own business is a dream which has several benefits as compared to working for someone else or doing a 9 to 5 job, despite the risk factor. Some of the benefits of starting one's own business include-
A business allows an entrepreneur to work in an industry that he/she is passionate about and interested in.

A business let's the entrepreneur choose their own working hours and does not confine him/her to any fixed and defined timing bracket.

A business gives an entrepreneur the freedom to decide if he/she wants to be just an investor in the business or an owner who handles the complete operation of the business. The entrepreneur can choose the amount of responsibility he wants to take in his own business.

A business helps the entrepreneur to be independent of any overhead responsibility, thus allowing him to control the business the way he envisions it.

Through his own business, the entrepreneur can turn his vision into a reality, make the business grow and in the process, create a lifestyle that he wants for himself. This choice is provided by one's own business and not possible in a job.
Also, this is a good time to start one's own business as the Indian business landscape is prepared to grow in multiple areas due to several factors, including international trade and government stimulus, and the country as a whole, which is developing rapidly. With a young population that is rising to leadership and with technology driving growth and innovation, there are several business opportunities in multiple sectors that can be explored for aspiring entrepreneurs.
However, favorable situations alone do not suffice for a business to be successful. The most vital factor that drives the success of the business is the business idea itself, which must be unique and innovative for it to click with the consumers and for the business to grow. The new decade has brought with it several new business ideas that can be explored by aspiring entrepreneurs in the year 2020. These business ideas need to fulfill certain criteria, which are discussed here  –
The business idea must have future business potential and profitability because it is important for a business to be equally relevant in the future and for it to thrive too.  

The business idea must be such that the business can be started with low or medium investment.

The skill set required for the business idea must be moderate and must not require long term experience, since entrepreneurs just starting out might not have the required experience, which will be gained as the business establishes itself.

The business idea must be able to survive in adverse economic situations too.
These are just some of the criteria to keep in mind while planning to convert a business idea into a successful venture. For other factors influencing the success of a business, please check out our free small business tools that provide information regarding various aspects of planning and running a business successfully. You can also avail our various small business services to make your work easier. 

Best Business Ideas For 2020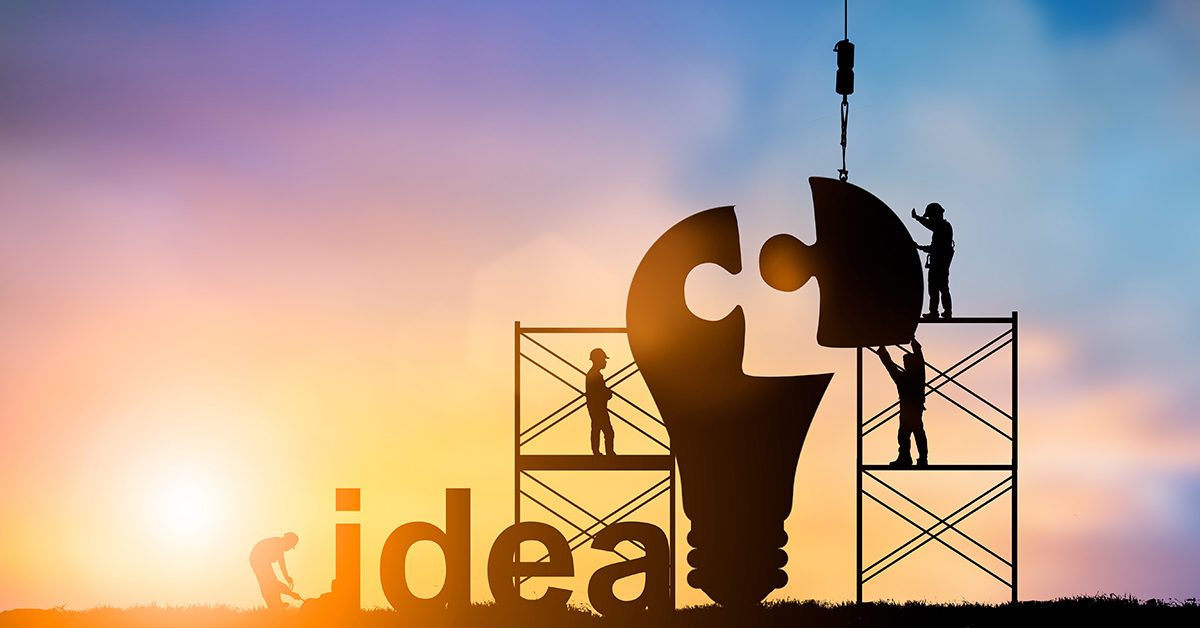 Some small business ideas for 2020 that measure up to the above criteria and that have scope for further development include-
Vertical Gardening
A garden that is grown vertically on a fence, a wall or a trellis or plants installed in panels, instead of the traditional horizontal method, is termed as a vertical garden. In today's times, when space is a constraint, vertical gardens are fast gaining popularity. These gardens help decorate a wall or a blank spot with a green cover which looks stunning while at the same time helping in purifying the air, improving the microclimate and contributing to the overall green cover. Vertical gardens take up less space, while utilising the given space constructively and help enhance the area aesthetically as well, therefore providing an alternative to those living in urban areas with limited space in their apartments to house various plants. Vertical gardening is still relatively new and is a great solution for space constraints, and also improves the look of a space, either indoors or outdoors and is also comparatively easier to maintain, making it a great business idea. A basic knowledge of landscaping and gardening such as learning about the overall design, plants, irrigation requirements, soil and fertilizers, is needed to start this creative business, for which demand is expected to grow exponentially.
Online Coaching And Tutorial
Entrepreneurs who feel that they have the required knowledge and expertise, in any field, and that they can help benefit people who wish to learn, can consider the online coaching business idea. The coaching could be a wellness coaching program, or a financial coaching lesson or even tutorials for school students or college graduates, or even lessons on how to start an online business, there are various fields that can be taught from a distance. The entrepreneur can start the business from their own home itself, provided they have knowledgeable content and the skill to coach others. The online coaching can be provided via videos, blogs or subscription based websites, and primarily requires investment in terms of having a digital presence and reaching out to those requiring coaching. With the paucity of time and convenience of accessible internet, several people seeking coaching and guidance can benefit from this online business idea, and the entrepreneur can cash in on the rising demand for online coaching.
Inventory Management
The e-commerce business is experiencing a boom, as every imaginable thing is available on e-stores and can be ordered online. With this boom, comes the need for better inventory solutions and thus the e-commerce business has created the need for another business, which is the inventory management business. As the e-stores provide access to products from any part of the country, it creates the need for storehouse and inventory maintenance solutions in these various locations. Inventory management refers to the systematic approach applied to sourcing, storing, and selling inventory—both raw materials and finished goods. The major requirement of this business idea is space for the warehouse and storage facility as well as manpower to handle the sourcing, storing and selling, but the inventory management business is the need of the hour and a promising business idea.
Delivery Solutions
Delivery solutions are a must in today's e-savvy times, whether you order products from Amazon, food from Zomato, groceries from Grofers or gadgets from Flipkart. The rising number of e-commerce businesses and the increasing trend of ordering things to be delivered at the doorstep has given rise to an efficient delivery solution business which handles the delivery of the various products and services offered by e-commerce businesses. A delivery and logistics solution business requires investment in terms of delivery vehicles, manpower for carrying out the delivery and a back-up system which ensures timely and fault-free delivery. With a growing demand for it in the future too, a delivery solution business idea is worth exploring.
Organic Products
Organic is the buzz word of this decade as more and more people are making a shift towards more healthier and locally produced options, whether food products, cosmetics, clothing etc. Thus, there is already a rising demand for organic products, which are free of chemicals and preservatives, and the appeal for it is expected to keep growing. Entrepreneurs can choose from a variety of products that can be an organic substitute to its chemical-laden avataar, such as farm produce including vegetables, poultry (eggs, meat), dairy products or clothing solutions or cosmetics and even household essentials such as soaps, detergents, cleaning agents, etc. A business in organic products is definitely worth exploring in 2020.
Solar Power Solutions
Solar power is a powerful solution to the seamless electricity needs of the country and even the world. As some of the natural resources used to generate power are depleting, it is the need of the hour to shift towards solar power for generating electricity whether for residential purposes, or for commercial purposes or industrial purposes. Solar power solutions consist of providing and installing solar panels, being a distributor of solar products or a provider of many other types of solar energy services and products. The solar power solutions have a positive impact on the environment and the preferred choice for a growing number of people, therefore making it a great business idea for aspiring entrepreneurs in 2020.
Reusable And Renewable Energy Solutions
Natural energy resources like coal and other fossil fuels are fast depleting and have an adverse effect on the environment too but these issues do not affect the growing energy needs of the world. What we need instead are alternative renewable energy sources, apart from solar power (as discussed above). Renewable energy is termed as the energy that is collected from renewable resources, which are naturally replenished on a human timescale, such as wind, rain, tides, waves, geothermal heat, along with sunlight. As the fossil fuel reserves of the world are diminishing, these renewable energy solutions are a must and are a greener alternative too. They are a great business opportunity which will allow the entrepreneur to contribute towards a greener, pollution free environment with sustainable energy solutions and these will easily win the Government and respective authorities' approval too. 
Wearable Technology
It is time for the smartphones and the tablets to give way for wearable technology solutions which are going to be the 'in-things' in the years to come. We are already familiar with the smart watches and the fitness bands but soon there will be smart glasses, rings, pins and even clothing with embedded technology. Wearable technology is the future and entrepreneurs can reap the profits of these technologies by starting a business in wearable technology, either by making their own solutions or importing or supplying the wearable technology products which are already in the market or to be launched soon. Entrepreneurs can even provide the servicing of these devices, thus embracing the latest trends by starting a business in wearable technology.
Event Planning Services
The new decade is all about celebrating special occasions, whether it is a birthday, an engagement, a wedding, an anniversary, the impending arrival of a little one, a professional success, a milestone, or any other occasion that calls for a celebration, with much fanfare. There are various themes and decor options that people look for to make their special occasion memorable. Entrepreneurs with a flair for design and creativity and an eye for detailing can start their event planning services to cater to the various event needs of the consumers. With an increased insistence on an event being perfect, in terms of the decor, the ambience, the programs, the entertainment, the food and the experience, an event planner is going to have their hands full, doing what they enjoy the most and earning a sizeable reward, given the rising demand for event planners. Event planning is one of the business ideas to consider for interested entrepreneurs in 2020.
Fitness And Extracurricular Activities
A business idea that seems unlikely as a business idea at first but one which is fast becoming a sought after and profitable business opportunity is one that deals with fitness and extracurricular activities for children and adults alike. As time becomes a constraint and health a priority, people are looking for innovative and creative ways to utilise the limited time optimally in order to achieve their fitness goals. Entrepreneurs can fill in this gap by providing various fitness and extracurricular activities whether it is group spinning (stationary cycling) sessions, dance activities (such as bhangra aerobics, dance yoga, etc) and zumba activities, strength training and cardio activities using obstacle based routes and routines, sports facilities such as tennis courts, basketball courts, football fields, cricket pitches, skating rinks, gymnastic arena, etc or indoor kids arena with aimed at developing physical fitness. These activities and facilities, even indoor or in limited spaces provide an escape to people from the hectic routine and help promote physical and mental fitness and are much sought after. Thus making it a business opportunity worth exploring in 2020.
These are some of the business ideas that have tremendous scope for growth in the years to come and can be started on a moderate budget too, if planned well by referring to several helpful free small business tools that can be accessed for free from the deAsra website. 2020 is the year of opportunities for entrepreneurs to turn their business dreams into a reality.