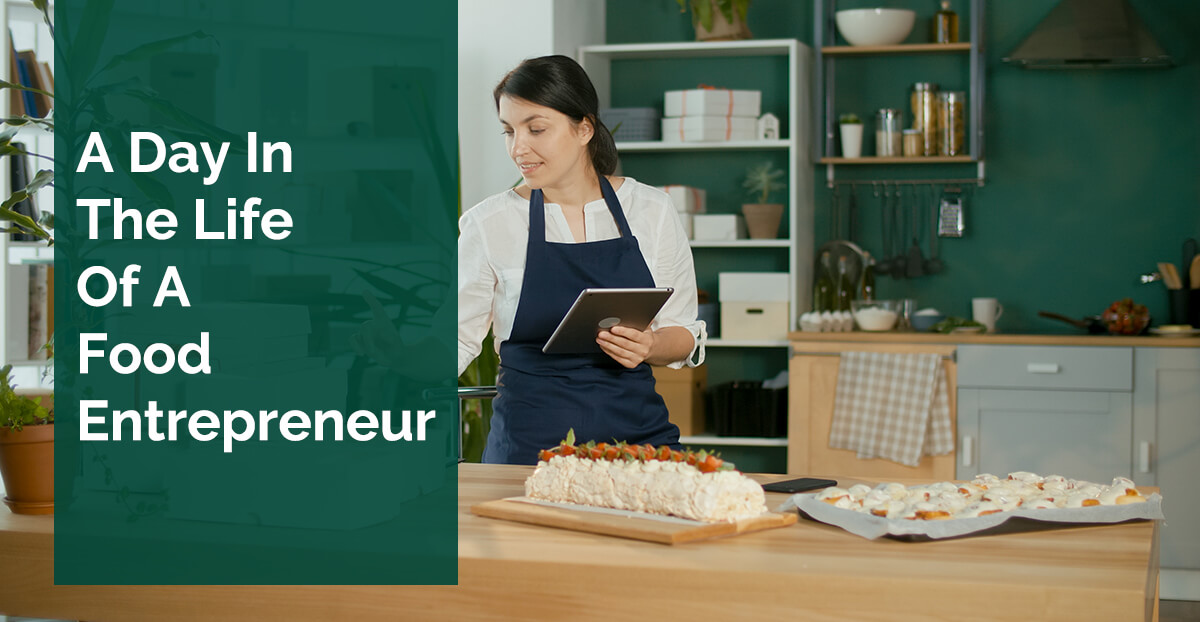 A Day In The Life Of A Food Entrepreneur
When I first realized that I was passionate about setting up a food business and becoming a food entrepreneur, I was both excited and nervous. There were so many questions running through my mind…where should I begin? Do I know anything about how to grow a business? How much money would I require to set it up? What should I name my business? What permits would I require to start my business? My doubts were limitless.
However, when these questions troubled me, and even though I wondered whether I would be able to handle it, there was a spark in me that I hadn't felt in a long time. I knew then at that time that this was what I was meant to do with my life- become a successful food entrepreneur. Also, I had the guidance of the experts from deAsra who assisted me with setting up the business, creating a business plan as well as a funding proposal, helping procure my FSSAI licence and guiding me at every step of my entrepreneurial journey. Their support and assistance helped me tremendously in my journey as a food entrepreneur. Ever since then there has been no looking back.

But that does not mean that my work doesn't get difficult. In fact, every single day is a challenge, but one that makes me happy. The way I look at it, there are four parts to my day- breakfast, lunch, snacks, and dinner. Confused? Let me walk you through twenty-four hours of my life as a food entrepreneur.
Breakfast (5 AM to 10 AM)
My day begins before the sun rises. By 5 AM, I make sure I reach my food joint to begin preparations for breakfast. The first thing I do is check if I have enough stock of raw materials for the entire day's cooking. 
One crucial part of running a business as a food entrepreneur is to make sure that the day-to-day operations are running smoothly. To me, this means planning the entire day's menu in advance so that there isn't any last-minute confusion. I try to come up with at least one new dish every month while still retaining my customer's favourite dishes.
My cook and I discuss the day's breakfast menu. The cleaner wipes the tables and dusts the seats as I sit behind the counter, ready to take the first order. Today's special is Aloo Paratha. Finally, we are open for the day!
Lunch (12 PM to 3 PM)
Before the clock strikes twelve, there is a lot of work to be done. Tables need to be cleaned, plates need to be washed, lunch has to get ready, and my staff needs to eat. I check the kitchen for stock and realize that we may be running low on rice. As today is Friday, I know I will have more customers at dinner time. So, I call the supplier to send me 25 kgs before 4 PM today. Just then, a family of four enters and spends a few minutes deciding the perfect place to sit. I smile politely, to which they respond positively.
Today's lunch specials are Aloo Gobi and Butter Chicken. I take photos of the restaurant as it is filling up and put them up on my social media account. Staying in sync with the digital times it is necessary to have an active social media presence. The Social Champ program by deAsra helped me learn the tricks and tips to excel at social media management and engage with the audience meaningfully.
Next month, I am going to invest in putting up a small banner outside my restaurant! 
I believe, to run a business successfully, you need to keep re-inventing the business to make it appealing and imbibe new technology to connect with a wider audience, not just as a food entrepreneur but in every and any business domain.
Snacks (4 PM to 6 PM)
The weather is cool and the clouds are starting to gather, making it appear as though it is about to rain. Why does that matter? Because business is about channelling the environment around you. So I pick up the piece of chalk and write 'Piping Hot Samosas, Pakodas, and Jalebis available here' on my chalkboard display. My only competition as a food entrepreneur in the area is the Jalebi stall opposite my restaurant. However, he opens only after 5 PM which is why I start serving snacks one hour earlier.
Students from the two colleges around my restaurant begin to rush in. Some of them stay to eat while the rest choose to take the snacks home. The number of takeaways is very high at this time, so I double-check the stock of packaging material to pack the snacks in. When a large group of friends asks me to take a photograph for them, I sneak in the opportunity of asking them to tag us on Facebook and Instagram. 
Dinner (7 PM to 10 PM)
My staff has had their dinner and is ready for the last round of work. One of my frequent customers walks at the moment the clock strikes 7 PM. Once I greet him and ensure he is seated, I gather my staff up in the kitchen and let them know that they are doing a great job, because it is important for them to get recognition for the hard work that they put in every day. I believe that motivating employees is crucial for any business.
Tonight's special, Mixed Vegetable Biryani, is a hit with the customers. At 10 PM, when the last of the customers are finishing up, I close the cash counter. Before we close that night, I make a mental note to hire a couple more employees by next month to serve the increasing number of customers more efficiently. 
I also go through the entire day in hindsight and analyse it, recounting the good and the bad so that I can appreciate the good and work on improving the bad without getting too bogged down by it. 
As the lights turn off for the day, I sigh with happiness at having yet another productive day as a food entrepreneur.
Saying Goodnight…
No matter where I reach in my business, there is always scope for growth. So, walking home from work, I read more about starting a food business. One concept I am working on is to encourage customers to leave their comments and experiences about the restaurant on sticky notes which I will decorate the walls with.
I maintain two registers, one for writing daily accounts and the other to take stock. My first task after going home is to update both. This is when I realize that I made more money this week than last week and that I am running low on tomatoes, onions, and bread. This habit of business planning has been a constant from day 1 and helps me stay on top and be organised as a food entrepreneur.
After this, I spend time with my parents before saying goodnight to both of them. As I lay on my bed, my last thought before closing my eyes is how great today was and how much greater tomorrow will be. And how grateful I am to be successfully living out my dream of being a food entrepreneur.