TripAdvisors – The Right Advisors For Your Trip
Travel and Tourism is one of the most prestigious and respectable industry in the 21st century. Before the emergence of this industry on a bigger platform, people did not have any good means of transport to travel anywhere, at any time. Besides, they never realised the usefulness and the necessity of this industry. Neither was the word 'Travel' in trend, nor was the concept of 'Tourism'.
The word 'Tourist' was first used in the year 1172, and 'tourism' in the year 1811. While people did travel, they did so on their own, on an individual level. Later, Mr. Thomas Cook introduced the concept of Travel and Tourism for the first time and gave Travelling a more comprehensive and professional look. His tourism company, 'Thomas Cook' has crossed more than 250 years now. It is known as the world's oldest Tourism Company.
The rate of employment increased as time went by, which led to an increase in the number of people with good jobs and good salaries. The means of Transportation and Communication developed, which led to the widening of the scope of the field of Tourism. People who had to travel by public transport got their own private vehicles and  the middle class, ordinary man who used to travel by second class of Railways, started to travel in first class. Those who could afford to use even more expensive means of transport started to travel through Aeroplanes. Earlier, people used to plan their trips based on others' experiences as a guideline. People started planning their trips with the help of website and the information provided on it with the advent of modern technology like mobile phones, internet, computers etc. People were able to connect with the travel agencies and organise their trips efficiently through the websites and apps. These tourism agencies also help the tourists in reserving hotels and booking trips for the tourists.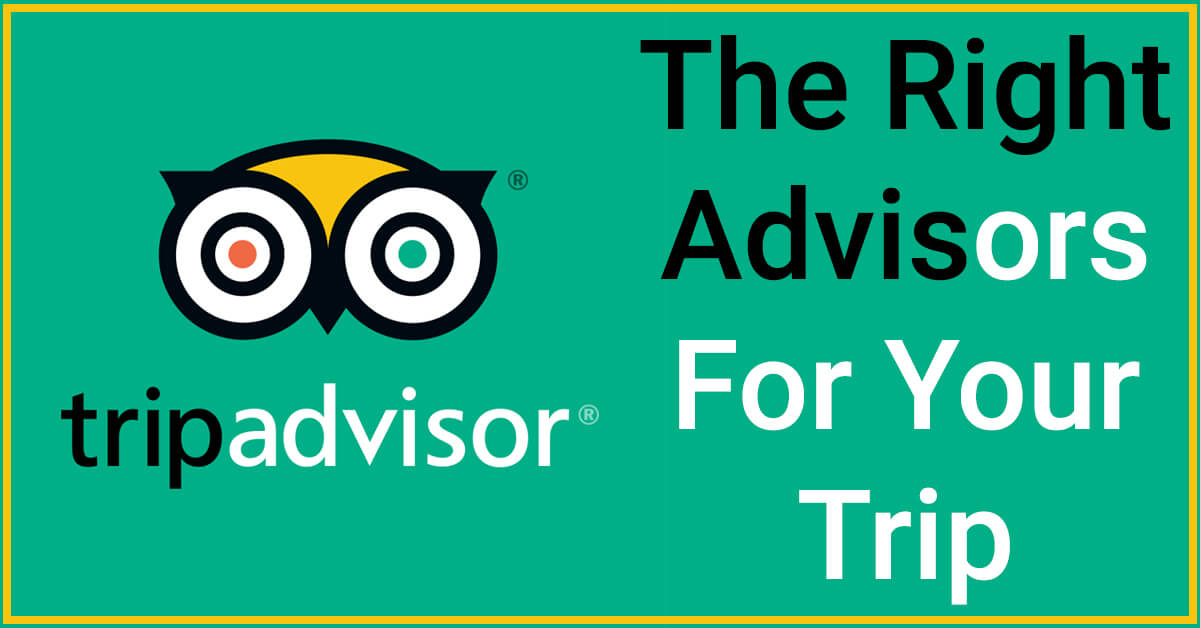 TripAdvisor is a similar Tourism company based in America. It helps its users by providing information and reviews of other customers on the restaurants you want to eat at or the hotels you want to stay in.
This company is located in Needham, Massachusetts. It is known to be the world's largest travel website, with about 315 million reviewers and about 500 million reviews registered on its pages. TripAdvisor Media Group operates 25 different travel brands, including TripAdvisor, Airfare Watchdog, Booking Buddy, Citymaps, Cruise Critic, Flip Key, Gate Guru, Jetsetter etc.
TripAdvisor was founded by Mr. Stephen Kaufer in February of 2000, along with three other people. No one thought of making the website into a user generated social media site when they first started out. Tourists had to rely on a lot of guide books, leaflets and newspapers while travelling. They had to organise their trips according to the experiences of the people around them. However, the website provided all this information in one place, by showing the information from the official guidebooks, newspapers and magazines on the website. The website also had a small button , where the users could enter their own reviews, information and experiences to share with the world.
The business took its shape after renowned companies like 'Flagship Ventures' and 'Bollard Group' invested their money in TripAdvisor. Just four years after its launch, the company was purchased by InterActiveCorp (IAC) in the year 2004. However, the Expedia company took charge of TripAdvisor from the IAC in just one year. In April 2009, TripAdvisor launched its official website in China, and nearly 20,000 more hotels and restaurants were added to its database. Expedia split into two parts in 2011 and the two parts started functioning independently on their own.
The new travel site TripAdvisor became one of the world's biggest websites as they started getting about 280 million users per month. The company connected itself to Facebook in 2012. Its user-base grew rapidly as a result and people were able to read about the experiences of people from their friend circle easily after that. TripAdvisor launched a new feature called 'Just For You' in October 2014, which enabled the users to get personalized suggestions and advices according to their requirements, wants and needs.
The company launched another feature which made ordering food easier than it was before. The delivery service became simpler due to this new Door Dash feature, as well. TripAdvisor requires a lot of man power to provide so many services, features and facilities for its users.
Unfortunately, the website of TripAdvisor was hacked in 2011 and the information of all the users was stolen. TripAdvisor posted warning messages of their website being hacked on all sites, as they were worried that people would misuse the stolen information. However, people have tried to hack their website again and again for the last 7 to 8 years even after this incident. Someone once set up a fake restaurant in an alley filled with garbage cans under TripAdvisor. This went on for 2-3 months, spoiling the name of TripAdvisor. The fake listing went undetected on TripAdvisor for about 2 months. Things went on till TripAdvisor was fined 5,00,000 Euros in the years 2013-14. However, after a lot of investigation, TripAdvisor was proven not guilty and it was found that it was actually sabotaged by hackers.
TripAdvisor stood back up on its own feet and successfully entered the $1.5 billion club after working hard with dedication.
Mr. Stephen Kaufer, age 55, co-founded TripAdvisor in February 2000 and has been the President and Chief Executive Officer of TripAdvisor since then. His wife, Mrs. Caroline Kaufer, with whom he had 4 children, died due to Pancreatic Endocrine Tumor when she was just 42 years old. She also worked in a software company, and was known to donate a big chunk of her earnings for the betterment of the society.
Mr. Stephen got a salary of 48 million and an approximately equal amount of company shares in the year 2017. He is known as the highest paid CEO in all of the USA.
Originally, Mr. Stephen Kaufer was a software engineer by profession. He studied Computer Science at Harvard from 1980 to 1984. Today, he is the President and CEO of his company, TripAdvisor, which is a public listed company, owned by Liberty Media. TripAdvisor is now used widely in 30 countries of the world.
Mr. Stephen's office is in Boston. He did not choose any prominent place of the building as his office. Instead, he prefers to sit and work at any place in the building which does not have a window. The motto, 'Speed Wins' is displayed at the main entrance of his office. He chose to open his office in Boston, instead of choosing to open it in a prime location in California or in Silicon Valley, mainly because he was born and brought up in Boston.
10% of the world's travellers consult TripAdvisor for planning their trips and those who travel according to its advice share their experiences on the website. This helps others to plan their trips based on the experiences and the reviews shared by others. This has a big effect on the businesses of the hotels. Mr. Stephen is clear on one thing, "The hotel owners must heed the feedback of their customers and take the necessary steps according to the suggestions, if they want to survive in this competitive field."
Originally Published in Yashashwi Udyojak. Subscribe Today.