Licenses And Registrations To Keep In Mind While Starting A Small Business
Many individuals are constantly day-dreaming of starting their own business and turning into an entrepreneur. In fact, many are even quitting the comfort of their salaried jobs to take the plunge and start their own business. The rising number of start-ups in the country is just proof of this growing phenomena.
Starting and running one's own business is definitely an exciting venture, however, it requires proper planning. It is best to first gather all the required information and knowledge necessary, especially relating to the vital registrations and licensing. It is necessary to know how to register a small business specifically, how to register a company in Maharastra (or any other State), or whether to acquire a GST number for your business, in order to start any business because, as they say, well begun is half done.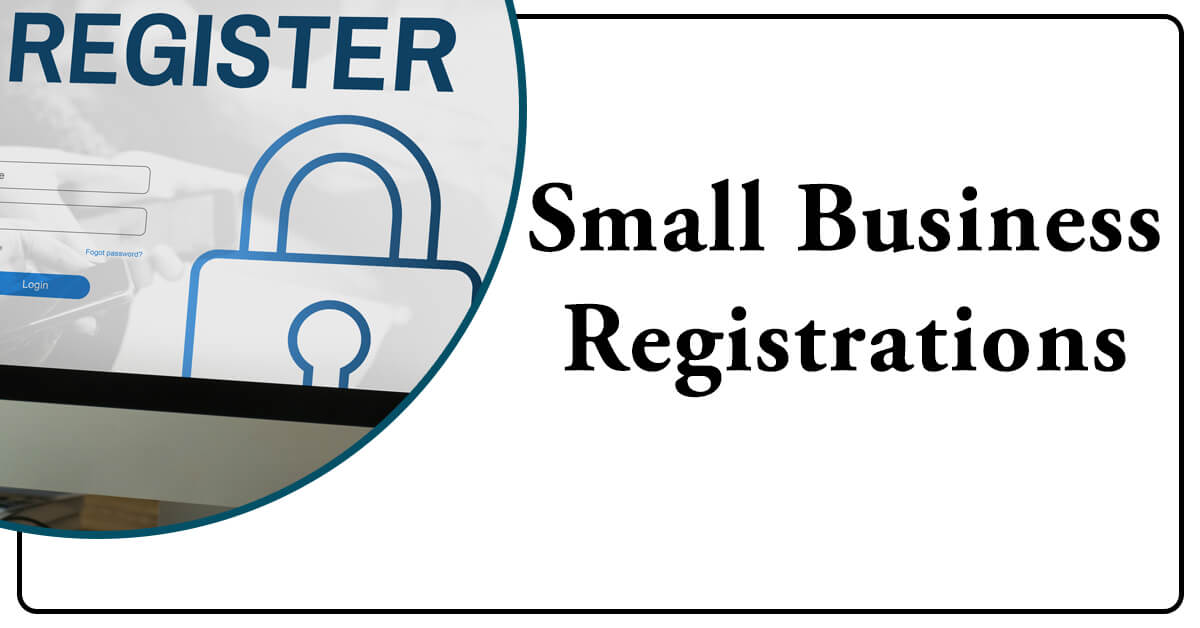 Small Business Registrations
The registrations and licenses that are required for starting a small business usually includes-
Registration Of The Business Entity

Udyog Aadhar

GST Registration

Shop Act

FSSAI
A detailed description of these registrations and licences important for starting a business are discussed herewith.
Registration Of Business Entity
The first step while thinking of starting a business is to decide what kind of business entity to go ahead with for the start-up. The types of business entities include-
One Person Company

Sole Proprietorship

Limited Liability Partnership

Private Limited Company

Public Limited Company

Non-Banking Financial Corporation

Joint Hindu Family Business

Co-operative Organization
The decision of choosing the entity for the business must be taken after considering the benefits and disadvantages of all the entities, the compliances to be followed under each type, the tax benefits, whether as an entrepreneur you require a partner or not, etc.
The procedure for small business registration depends on the type of entity chosen but the basic steps involve filling in the appropriate e-form along with submitting the requisite documents.

Udyog Aadhaar
This is a small business registration. It is like an identification for the business, just like how individuals have Aadhaar card as a unique form of identification for citizens of the country. The Udyog Aadhaar registration is for existing micro, small and medium enterprises or MSMEs and can be applied for once you register your business. The Udyog Aadhaar registration is completely online and is a form of self-certification where documents are not needed while filling out the online form. Once the form is filled, instant registration takes place thus making the process of applying for Udyog Aadhaar paper less, free of cost and instant. An Udyog Aadhaar checklist can guide you through the steps of application thus making the actual registration process easy and smooth flowing for you.
Udyog Aadhaar registration is advantageous to small business (MSMEs to be specific) as it provides a lot of benefits to the business, such as lower interest rates on loans, easy procurement of loans, eligibility for Government schemes, eligibility for subsidies and credit guarantee schemes among various other benefits.

GST Registration
Another small business registration. Taxation forms an important part of the economic structure of the country and GST is the new taxation scheme introduced in 2017. GST stands for Goods and Services Tax and is a uniform taxation structure that has replaced all the varied taxes which were in existence previously and which differed from State to State. GST registration needs to be carried by all types of entities and individuals who have an aggregate annual turnover of more than Rs.20 lakhs in most State and Rs.10 lakhs in the Special Category States as well as those businesses that supply goods intra-State irrespective of their annual turnover. Within 30 days of starting the new business, the GST registration must be done by the business. The GST registration takes place online and requires the following documents-
Photograph

ID Proof (Any two)

Constitution document

Proof of Principal Place of Business

Bank Account of Business

Address Proof of Residence (Any one)

Authority letter in the name of the Authorized Person, if any
GST registration helps the business follow a uniform taxation scheme and makes the entire taxation process for the business transparent and easy to understand and adhere to.

Shop Act
Businesses usually need to apply for the Shop Act too while 'setting shop'. This is because the Shop Act helps the businesses to regulate their own conduct such as the hours of work, child labor, payment of wages, safety and general health of the employees, etc. The licence or registration for the Shop Act is issued by the State Governments and therefore it varies from State to State. Apart from making the business labour law compliant, Shop Act helps to avail Government schemes and for opening a bank account.
For registration under Shop Act in the State of Maharashtra, the business owner needs to register with MAITRI that is the Maharashtra Industry, Trade And Investment Facilitation Cell and then apply for the Shop Act online.

FSSAI
The Food Safety And Standard Authority of India issues a certificate and registration which is applicable for businesses that deal with food products, its manufacturing, process, storage, transport or any other aspect dealing with food products. The FSSAI and its registration ensures that the safety and standardization of food products is maintained nationwide. Depending on the turnover or the production capacity, businesses are eligible for either the FSSAI State Registration or the FSSAI State Licence or the FSSAI Central Licence. The FSSAI website has all the eligibility criteria and procedure mentioned for applying for the FSSAI Licence or Registration online itself.
There are several other licences and registrations required by a business but these are particular to certain types of business, such as Import Export Code, Professional Tax Registration, Employees' Provident Fund Registration, Intellectual Property Registration, and several others.

Assistance For Small Business Registrations
It can be quite 'mind-boggling' to remember all the registrations required for a particular type of business and to apply for all of them. This can be especially true for a business owner just starting out as it can get quite intimidating. However, deAsra specialises in providing assistance to new entrepreneurs. Whether entrepreneurs need help for any specific registrations or licensing particular to their business, for eg Udyog Aadhaar registration process or FSSAI licence application or any guidance required while applying for the same, all of it can be addressed by the team at deAsra.