Journey Of German Bakery
One has to face a lot of difficulties and problems in order to start a new business. The entrepreneur is aware of most of them and knows how to deal with majority of the problems. However, when something unexpected takes place, it is difficult to cope with it. It takes a lot of courage to stand on your feet and start the business again. Let us take a look at the journey of German Bakery and Kunal Udane, who are a prime example of these virtues.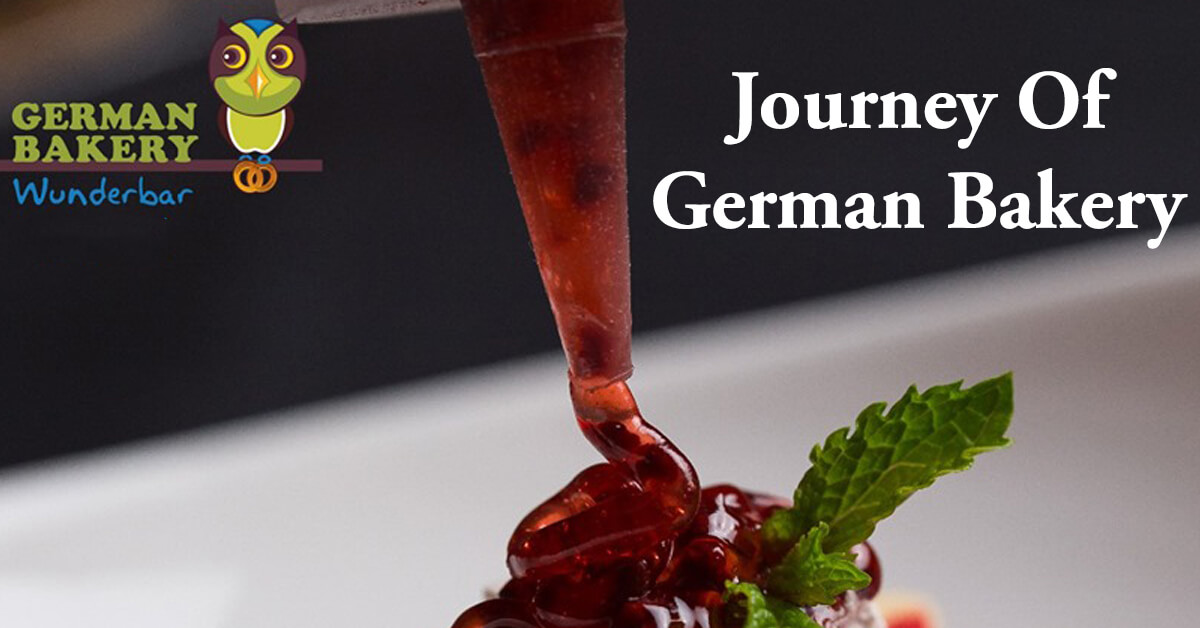 This is the story that took place on 13th February 2010. The bomb blast that occurred at German Bakery in Koregaon Park, Pune, on that day, shook the locals including the elite and foreigners residing in the area by the explosion. The taste and quality of the products at the German Bakery was liked immensely by people. The products of German Bakery were so popular, that people had to wait in long queues because of the huge crowds. It was a very trendy place and many youngsters, as well as tourists and foreigners spent a lot of time there. But after the explosion, everything seemed to change. People started fearing this place. The founders of the German Bakery suffered big losses in their business due to the bomb blasts as well. In such a situation, when the question of whether German Bakery would get back in business again was asked, a young entrepreneur decided to take the entire responsibility of getting the restaurant back on its feet. This young entrepreneur was Mr. Kunal Udane. It was finally decided to get the German Bakery back in business in 2013. It was a very tough period, and it took three long years for German Bakery to start its operations again. Mr. Kunal then started working for German Bakery as its managing director.
Mr. Kunal Rajan Udane is from Pune. He completed his schooling from Abhinav High School, finished 11th and 12th in BMCC College, graduated from MIT College, and completed his master's degree in MBA Marketing Industries. Mr. Kunal grew up in a family of businessmen. His father himself is the owner of a renowned hotel in Pune. Mr. Kunal has seen his father's progress in this business since his childhood. While he was not really attracted to the world of business, he was curious about it.. Mr. Kunal was pursuing his MBA degree in 2013, when he decided to take the responsibility of re-opening the business operations of German Bakery. The decision of running the business while in his last year was very commendable. Mr. Kunal received strong support from his family after the recommencement of German Bakery. He says, "After the blast, we just wanted to restart German Bakery again. We did not think about the future, or how we would be able to manage it." Mr. Kunal decided to start the work of renovating the German Bakery in his last year of college. It was time for him to get some practical experience.
Mr. Kunal was consumed by the idea of re-opening the German Bakery. He viewed every challenge as an opportunity to help the business. The only thought in his mind was to get German Bakery back in business.They decided to change the menu completely to attract more people and get the old crowd back. Mr. Kunal thought of introducing a global menu, which included items that appealed not only to the young people, but also to the older customers. It was necessary to make some important changes for the development of the brand. Thus, they started taking efforts to ensure that every single item on the menu would be available throughout the day. This meant that every item on the decided menu would be available for the customers to order from the opening time till the bakery closed down for the day. This decision was very important for the German Bakery to stand on its feet again. We can even call this decision  a game changer. Soon, this game changer became a unique feature of the German Bakery. Therefore, now, the German Bakery is a cafe, restaurant, bakery as well as a bar. Everything you want is available here. This made the customers want to visit German Bakery again, repeatedly.
Once the business of the restaurant started to fall in place, the plans of its expansion started taking shape. It is always a matter of great pride for Mr. Kunal when a new branch of German Bakery opens up in a new place or location every year. German Bakery opened a branch at Koregaon Park in 2013, then another one at Law College Road in 2014. In 2016, it opened up another branch in Lonavala, and in 2017, it was expanded to Kalyani Nagar in Pune. A branch of German Bakery was also opened at Bandra Kurla Complex in Mumbai in the year 2018. This year, Mr. Kunal is trying to launch German Bakery at Kothrud and Kondhwa in Pune. He gives full credit of his progress as an entrepreneur and the success of German Bakery to his father, Mr. Rajan Udane and his mother, Mrs. Meena Udane, who stayed by his side and gave him their full support. Mr. Kunal says that he kept learning from the past mistakes and the opportunities that he got while getting the business of German Bakery back on track, ever since the bomb blast took place. Mr. Kunal proudly mentioned about the people who helped and believed in him through thick and thin on this journey of expanding the business. They worked hard on the menu, ambience, the quality of food, development of brand, training the workers etc. to create a good impression of German Bakery in the minds of the people.  All the successful branches of German Bakery are the results of this hard work, willpower and dedication.
German Bakery is open every day for 24 hours. Everything is prepared then and there. Preparing all the dishes from scratch and presenting them in a unique way is the speciality of German Bakery. German Bakery selects its suppliers through tenders for purchasing all their raw materials. The decision to prepare all the dishes in house helped maintain quality. Nearly 350 workers work hard to provide good quality food that is liked by the people. The facility of ordering their food online is provided at the Bandra Kurla Complex branch in Mumbai. Similarly, the facility of catering food to the workers of corporate companies in Mumbai is also provided.  So, the employees in corporate companies get fresh and best quality meals daily. Mr. Kunal's background in marketing helped in the publicity of German Bakery.The German Bakery tries to reach out to people through various social media platforms to stay connected with their customers. German Bakery considers word-of-mouth advertising as the best type of publicity. Every festival and all the important days of the year are celebrated at all the branches of German Bakery which encourages people to celebrate them the same with even more enthusiasm.
Mr. Kunal strives for the betterment of German Bakery every day. "There are many opportunities available in this business. Nothing is impossible for entrepreneurs if they are willing to work hard. Entrepreneurs should have extraordinary patience and persistence to get into this business. They should go through the training that the hotel management courses offer. It is not easy to run a big hotel business. Making all the food items available to the customers throughout the day requires a lot of hard work and patience. Everything will be easier if you get proper education and qualification in this field. That is because Government registration and certificates are also required in this business. After completing the education of Hotel Management, the student should apply as an intern in a hotel to get a good experience. Learning from your experiences, working on your mistakes and improving  them will help you when you start your own hotel business. You need a lot of patience for at least 6-8 months when you first start this business. It is wrong to expect any profit before that. Patience, perseverance, and hard work are the keys to a successful business. The success of the hotel depends on geographical conditions and location too. Every person is different. It is beneficial to understand the choices, likings, taste, lifestyle, etc of the people, which helps in different inventions and upgradations." says Mr. Kunal, while addressing the youngsters and the new entrepreneurs.
He also says, "There will be fluctuations in every business. Our success depends on how we cope with it. Negative things start occurring once our thoughts start becoming negative in nature. Everything that happened because of the bomb blasts was devastating. But now, German Bakery has reached the peak of success because of the sheer willpower and dedication of everyone working for the business. Your actions turn out to be negative if you constantly think negatively. Therefore, it is very important to be positive and confident throughout the entire journey. When faced with any problems, I always try to work harder than before. Once, we started facing problems with our workers. Naturally, they had to start from looking for new workers, training them, getting work done from them all over again.There were a few Head Chefs among the few workers that left. So, they had to train new workers to take up the positions. In this journey, efficiency helps us learn new things every day."
Mr. Kunal keeps this thought in mind while working. The German Bakery is slowly climbing towards a new peak of success because of this thought.
It is certainly very risky to start your own business. It is very important to get a good menu, and have a decent capital to give good quality service to its customers. One starts working hard after investing a few crores in the business as well. Mr. Kunal claims that Mr. Raybahaddur Oberoi of the Oberoi Group is his inspiration and thus with positive thinking and with the right support and inspiration Mr. Kunal continues to climb new heights of success.
Originally Published in Yashashwi Udyojak. Subscribe Today.