A famous French fashion designer said, "Dress shabbily and they remember the dress; dress impeccably and they remember the woman." In modern times, this very apt statement transcends the gender constraint as we find men and women being equally fashion conscious. With its inherent diversity and richness in attire, India too, is fast following in the footsteps of the West in the field of fashion. The take for us here is that fashion designing is a robustly flourishing profession with tremendous potential to earn money and we are here to make the most of the opportunity!
If you have a taste for dressing and new ideas to explore, you could train as a fashion designer. Courses ranging from 3 months to 2-3 years from local vocational institutes to national level fashion schools offer the requisite training.
You can start in a place of 100-200 sq. ft area, with a couple of sewing machines, a table and racks to store fabric. You could hire an assistant to do the stitching, but it is imperative that you take measurements and cut the patterns personally. The other equipment you may need includes overlocking machine, embroidery machine, fabric cutting machine, scissors, measuring tapes etc.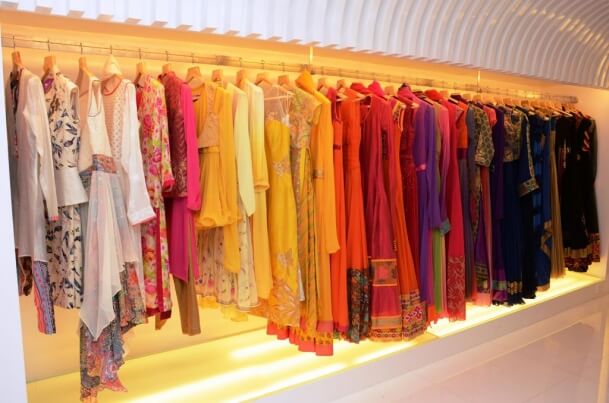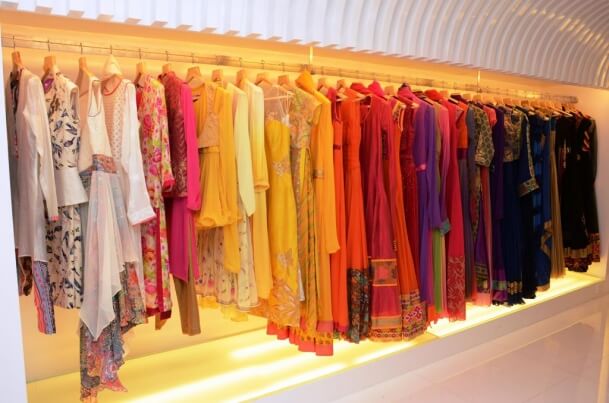 Ensure that the place is well lit and ventilated. Keep your equipment well maintained. It would help to learn to do minor repairs of the machines yourself so that you do not have to depend upon somebody else for it.
A good sense of human body types, knowledge of the peculiarities of different fabrics and an eye for style are what helps you become a successful designer.
You must be in constant touch with changing fashion trends the world over. It would be advisable to subscribe to select fashion magazines, watch fashion channels and also look out for tips from Bollywood movies.
Being a fashion designer in India, you must distinguish between your clients in terms of youth and middle aged clients and also their preferences of attire. If a person is not comfortable in western clothing, they must be accordingly guided into wearing the best Indian apparel that suits their style. A fashion designer plays an important role in mentoring the client in their fashion habits. Remember, you are not somebody who just stitches clothes, you influence the tastes and style of your client.
There is immense potential in this business and a capital of 50000-60000 can earn you 20000-25000 per month! So take that bold step and fashion a lucrative career. Take a look at some flourishing fashion business ideas in India. For information and complete guidance, do not hesitate to contact deAsra and their Udyog Mitra!
This article was originally written in the Marathi Magazine- Yashaswi Udyojak. This post is the translated abridged version