A Media Shy ZARA From the Fashion World
Lead:
It is commonly said that the textile industry is entirely dependent on fashions. It is easier to forecast the monsoon than to predict which fashion trend will dominate the market. On top of that, it is further challenging to create a fashion trend that will not just rule the market in the state or the country but the whole world. How do ZARA's artisans produce three new designs every day and make them globally popular? How do they guess people's interests? Read on. 
Matter:
There is a village called A Coruna in the Galicia in northern Spain with a population of 2.5-3 lakh villagers. The remarkable feature of this village is that it is the home of Amancio Ortega- Mavna, one of the wealthiest billionaires in the world. He is the owner of the company that creates the latest fashion trends in the world, but he dresses in the simplest ways. For many years he has been going to the same cafeteria for breakfast.  His office is nothing more than a chair and work table in the open in the women's section at his factory. He doesn't have a separate cabin to himself. This is most incredible. Born in 1936, Amancio Ortega started ZARA in 1974 at the age of 38. Today he is 83. Nobody knew the name of the owner of this billion-dollar company in the first 25 years after its inception. His photos were never published in print. Today Ortega is neither the president nor the CEO of his company. He is only the biggest shareholder. Even at 83, his fashion sense is up to date. Zara has a total number of 6,570 outlets in 96 countries in the world, employing a whopping number of 1,28,313 staff. 
There is a famous anecdote about Ortega. Nobody has bothered to verify if it's a fact or a legend. This story happened near a traffic signal in A Coruna where Ortega lives. Once, Ortega had halted at a traffic signal when a bike rider pulled over next to him. Ortega had probably liked his jacket. He called his assistant and described the jacket in minute details with all its colour, design, style and size. As the signal turned green, the rider took off. He obviously didn't have any idea what the car driver next to him had done. But within a week thousands of similar jackets hit the markets. 
Amancio Ortega was born in a small village in Northern Spain. His father worked with the railways, and his mother was a maidservant. Amancio was the youngest of four siblings. At 14, he came to A Coruna with his family as his father was transferred. Very shortly, Amancio got a job at a tailor. He began making shirts. This was the seed that became ZARA. Amancio would have probably turned out to be a railwayman like his father if one day he hadn't seen his mother being insulted by a shop owner for asking goods on credit. Humiliated by this event, he decided to drop out of school and find a job to make money. The shop owner who insulted his mother was named Gala. Amancio got a job at Gala's shop where he made shirts with his bare hands. After so many years, Gala's shop is still there whereas Amancio has reached all over the world through ZARA. 
ZARA was born on 24th May 1974, in a store located in the commercial sector in A Coruna. Ortega initially named the store Zorba after the classic film Zorba the Greek starring Anthony Quinn.  But he learnt that there was a bar with the same name two blocks away opened just a few days ago. It would create confusion as two stores of the same name but of totally contradictory personalities existed in the same area. Somebody pointed this out to Amancio, and he rearranged the letters moulded for the sign to "Zara". In that age, people would search for expensive clothing in the markets in Milan, Paris or New York. But Amancio from the very beginning showcased luxurious clothing at reasonable prices which gradually made him successful. 
After this initial success, Amancio opened his stores quickly in other cities in Spain. He knew if he had to overtake his rivals, he had to transform the designing, production and distribution radically. He realized that you could make money only if you provide promptly what the customer wants. He was dedicated to quickly translating the ever-changing fashion trends in his designs. The anecdote given at the beginning of this article is an example of this. Amancio calls this instant fashion. Generally, for any product in the fashion industry to reach the stores before going through the development process, it takes nearly six months. Amancio shattered this given belief and brought that time to a week. 
ZARA's distribution system is its key strength. ZARA never outsourced in other countries for lower labour costs. They never spend on advertising despite being a fashion brand. It was Amancio's policy to spend more on opening new stores rather than advertising. This is ZARA's unique feature. ZARA's distribution headquarters are located in a separate building covering 4 lakh sq ft area opposite their main factory in Spain. The entire machinery is based on conveyor belts. This five-storey system supplies made to order goods to any country in the world. Their items reach Europe, Mid East and America within 24 hours and Asia and South America within 48 hours. 
The first store in A Coruna started in 1974. But before that, Amancio had not founded his company. It took nearly a decade to establish it and open the first store outside Spain. In fact, Portugal is a neighbouring country with cheaper labour. It was pretty natural to open the second factory in Portugal. Amancio had to found his company for that. He named it Inditex. In the 1980s stores in New York and Paris had already started. Gradually stores were opened in Europe too. But the factory was in Coruna yet. The office at Inditex is state of the art, yet it has a traditional touch too. 
This office receives a large intake of cloth as raw material, and on the main floor, hundreds of designers and trade analysts work together. Amancio has laid down the format of the speed in which this work takes place. Every designer prepares three designs every day. Pattern makers prepare samples based on them. Vendors and analysts then scrutinize these samples. There are predictions regarding which designs will be popular in which country in the world ready over there. Besides, ZARA store executives in every country convey client feedback on their likes, choices, habits and favourite colours to the headquarters. Samples are then reworked as per their study. Amancio's team never bothers to organize fashion shows. They roam the streets, chat with customers, understand their needs and inform the designers. 
Amancio Ortega is now 83 years old. Both Inditex and ZARA have a global presence. It secured the 30th position in the list of top global brands, which was published in 2015. They use RFID technology for every clothing item at ZARA stores. Every dress gets tagged with this technology. When that piece is sold the tag is removed, and the headquarter is informed about the sale so that the item on the shelf can be replaced with a new one. Every year, ZARA produces 450 million clothing items and nearly 12 thousand new designs. 
Amancio started ZARA with the help of his first wife Rosalia Mera. They were married in 1966 and after 20 years were divorced in 1986. Mera died at the age of 68 in 2013. But long before that, in 2001, Amancio remarried with Flora. They had three children. Currently, he lives with her in Coruna. Despite his global business empire, Amancio's lifestyle is very humble. He retired from Inditex in 2011. The company was headed by Pablo Isla till now. Although Amancio does not interfere with the company's daily operations, he owns 60% shares. Very recently, Amancio has changed the company's management. He has kept Pablo Isla as company president and appointed Carlos Crespo recently as the CEO of the company. ZARA has more than ten other brands under its wings.
Elections are around the corner in Spain today. Amancio is considered to be the sixth richest person in the world. He has donated 346 million dollars to public hospitals in Spain to acquire expensive machines to cure cancer. Amancio has won the election in one of the tiers in the three-tier system of Spain. He was accused of immorally trading his way to victory by donating these expensive machines. But Amancio has now emerged guiltless as he emphasized that there is nothing wrong in donating such machines if nearly one lakh people die of cancer. 
_______
Originally Published in Yashashwi Udyojak. Subscribe Today.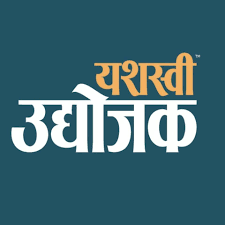 ***