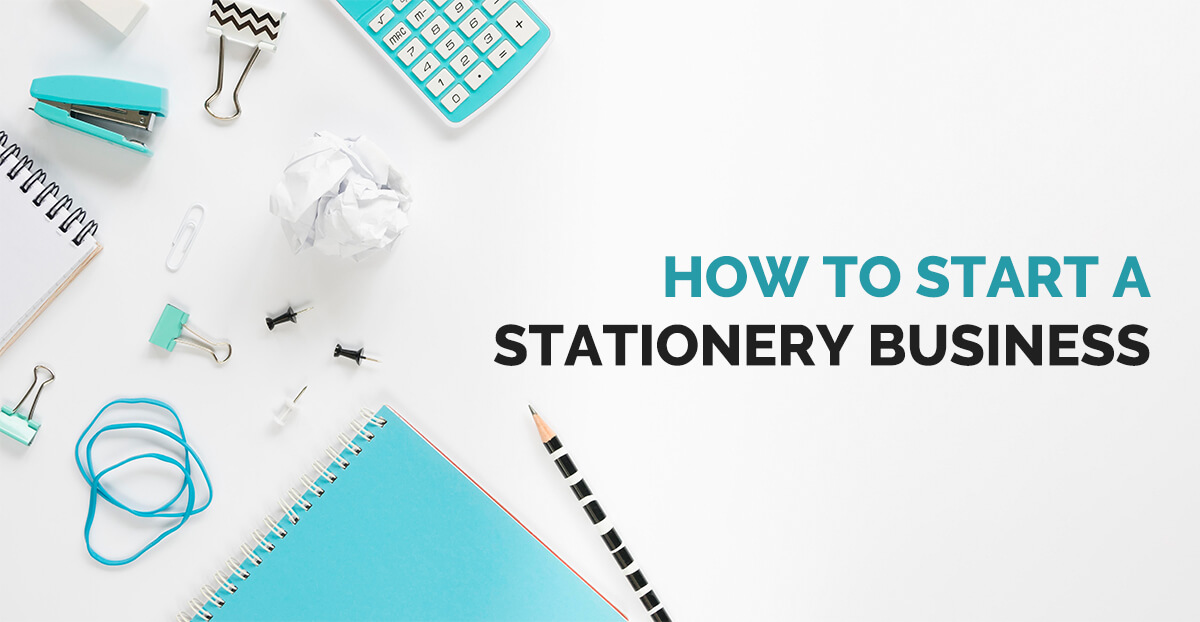 How To Start A Stationery Business
Even though the century has turned and many have adopted the digital route for the majority of their communication needs, the lure for traditional stationery items is here to stay. Pens, pencils and papers are still used in schools, colleges and offices irrespective of the presence of digital aids like laptops and mobile tabs. Artists still prefer to display their creativity on canvas using paints and various other mediums. Wedding cards and invitations are still preferred to be printed on paper in an old-fashioned way compared to e-cards. The lockdown has given an added boost to the stationery business as more and more individuals are exploring their hobbies and taking up painting and art work in order to unwind and relax. A stationery business is a profitable business idea which will always be in demand. If an aspiring entrepreneur is looking for a business avenue in the retail sector then a stationery shop is a good business opportunity.
Stationery Business
The stationary business has a number of benefits, both for the business owner and for the consumers, thus making it a popular and rewarding business avenue. 
The business finds an audience in a diverse population, ranging from school children to office going individuals to senior citizens, from college students to housewives, young and old alike. Additionally, irrespective of the social and economical background of individuals, they all require stationery items.

Stationery business

thus has a wider market reach. 

A stationery business has a diverse product range thus catering to a wider and diverse target group. The stationery business, thus, has scope for diversity and this in turn can help in the future expansion plans for the business.

Companies and organisations also benefit from using stationery products such as visiting cards, personalized or customised letter heads, paper bags or packing material with the company's logo or image. All of the stationery products used by businesses for their marketing or packaging requirements creates a professional impression about the said business. It helps create a positive image along with a brand value. 

Stationery items used by other businesses can help them to network better with potential clients and connect with them. 

Stationery business helps other businesses in their branding efforts by making available the right products to create a brand image for businesses. 

Stationery business can provide customised and personalized stationery products for companies, organisations and for personal use. These personalized stationery items can help create a positive and lasting image about the concerned person or party.

Thus, in short, the stationery business helps other businesses in their brand building endeavours, aid their networking efforts, build a rapport and engage customers and overall help create a desired image and impact for the businesses. 
These points highlight how the stationery business has its own benefits and is beneficial for other businesses as well. 

How To Start Stationery Business?
The first step while getting to know how to start a stationery business is to decide the exact nature of the business. For many, a stationery business means one that deals with types of paper or personalized notepads and books. However, there are various types within the stationery business, from which the aspiring entrepreneurs can choose. One of the basic decisions an entrepreneur has to make is to ascertain whether they want to start a retail stationery shop or a wholesale business or maybe opt for a franchise. Other decisions to make while starting the stationery business include the business entity registration of the business, the location of the business, the procurement of funding for the business, etc. These are discussed here, thus helping interested entrepreneurs learn more about starting the stationery business.
Select Type Of Stationery Business
Selecting the exact type of stationery business plan, includes the products to stock and deal in, can help hasten the process of setting up the business as well. 
The first decision to make is whether the business will be a retail store or a wholesale business or one that specialises in niche products (such as exclusive handmade paper stationery or art supplies only or office stationery only, etc).
Once the kind of store or business is decided, the next is to ascertain the stationery items and products that the store or business will deal in. 
Following are the basic types of stationery items that most stationery businesses provide-
School supplies starting from pens, notebooks, paints, crayons, globes, geometry boxes to office supplies like markers, files, folders, and whiteboards. These are the most popular and in demand.

Also a stationery business can set up as a card specialist having all possible cards from printing business cards to greeting cards to wedding invitations. This niche sector has several takers as well.

Another speciality is to deal in art supplies in detail for all types of paintings—oil, charcoal, stencil, water paints, etc.

Craft supplies such as glitter, beads, ribbons, organza, buttons, and wool are also part of the type of stationery business.

General stationery paraphernalia such as scissors, staplers, glue, gift wrappers, and tape are also found in all stationery shops.

Baking, chocolate making, and stitching kits such as cupcake molds, crochet, and quilling equipment are also products that can be found at a stationery store.

Additional products include party supplies such as balloons, masks, confetti, candles, crowns, and streamers.

Office supplies such as computer software and printers, ink cartridges, toners, headphones are also available at stationery shops.
Entrepreneurs thus need to finalize whether they want to specialise in a particular product range or have all the above products available at the stationery store 
Location Of The Stationery Business
The location of the stationery business is an important decision to make as the appropriate location can help the business grow and thrive. 
Points to consider while choosing location

The location of the stationery store must be in a neighborhood that has a larger demographic of the targeted customer group. For instance the store must be located closer to a college or school or in a residential neighborhood that has a greater number of students and office goers who require stationery items. 

The location must be easily accessible. Most of the customers at a stationery store are children, college students, and the elderly. The store location must be easy for them to access- preferably on the ground level with a wide and straight entrance.

The store must be large enough to store and display all the various products for the customers to be able to view them and for the shopkeeper to easily access them when needed.
The location of the stationery store must even be chosen considering the budget set aside for starting the stationery business. 
If the stationery business is a wholesale business then it must have a warehouse large enough to store the numerous products and it must be easily accessible by various forms of transportation. 
Requirements Of The Business
Once the type of stationery business and the location of the business is considered, the other requirements of the stationery business need to be understood in order to start the business.
For the stationery business to kick off, apart from the products and space required, legal permits and registrations are also equally important. 
This encompasses opting for the best suitable business structure appropriate for the stationery business. A stationery business can always opt for a Sole Proprietorship or a Partnership but it can also go for a Company Formation, such as a One Person Company. The new Company Formation procedure and this helpful and easy to download Company Formation Checklist has made it convenient for entrepreneurs to incorporate their business as a Company. Entrepreneurs opting for One Person Company incorporation for their stationery business can avail One Person Company formation service to expedite the process.


If the stationery business is on a larger scale or is a wholesale business or stationery products manufacturing business which has a larger turnover and has more partners compared to a shop, the business can even get a private limited company formation incorporated for their business. 

Along with business entity registration, the other necessary registrations required while starting a stationery business include the- 
Shop Act is mandatory for proprietary retail businesses that operate within the municipal limits however it is not required for stationery business companies. 
GST Registration is a must in order to adhere to the taxation structure which is uniform throughout the country, if the annual turnover of the stationery business is more than 40 lakhs.
Financial Requirements

An equally important requirement for starting any business, including the stationery business is capital for acquiring shop space, stocking up the stationery products, acquiring the registrations and for marketing and advertising the business. These financial requirements can be fulfilled via loans from banks and other non banking financial companies. These need to be taken into consideration by entrepreneurs while starting the business.

Marketing Techniques
The next aspect to consider is the marketing of and for the business. While starting a stationery business, entrepreneurs need to first carry out a market analysis to study what the market trends are, which stationery items are more in demand at what time of the year (for instance, school supplies are in greater demand during June, July when schools reopen), the competitors, needs and wants of the customers, etc. 
Post the market research, the next aspect is the actual marketing and advertising of the business. Apart from traditional advertising methods such as print ads, flyers and billboards etc, the stationery business can even adopt newer marketing techniques such as  having a website, social media presence, using Google AdWords, etc. These will help the business reach a wider audience.
Future Scope For Development
In the times of social distancing and ensuring safety and hygiene, the future plans for the stationery business must consist of conducting business with minimum contact. This can be attained through an e-store to help sell the products. This store can be easily promoted on various social media platforms.
Additionally, the business can also provide home delivery options which will be a convenient option for customers and via rewards and loyalty programs the business can retain the existing and build a new customer base too.
These are the basic essential details to consider and put into action when acquiring knowledge as to how to start a stationery business. For guidance and help at any point while starting the stationery business, entrepreneurs can find a friend in deAsra to assist them. Starting a stationery business is definitely a rewarding opportunity if started taking all the vital factors in consideration.