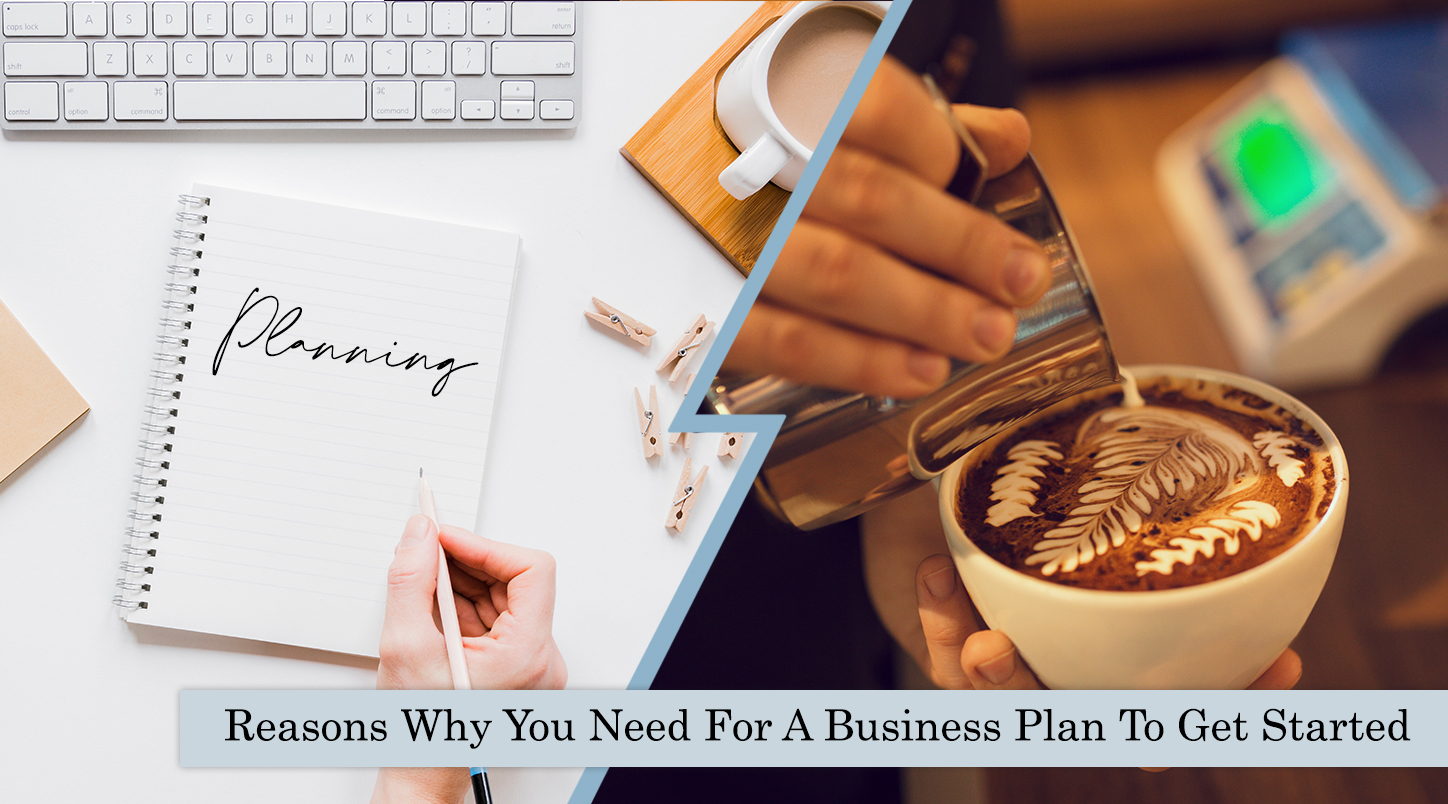 Reasons Why You Need A Business Plan To Get Started
Entrepreneurs today have everything going for them owing to favorable situations for them in the current times and the Government too encouraging start-ups. Starting a business of your own can be an empowering and fulfilling experience and a clear vision along with the right attitude can further help turn your enterprise into a success.
The key to becoming successful in your business is to have a systematic approach and the first step in that direction is having a business plan in place before you start working towards making your start-up dreams a reality.

What Is A Business Plan?
A 'Business Plan' can be described as a road map for your start-up that contains your business goals and the methods how the goals can be achieved along with a time frame within which you decide to attain the goals. It is a formal document and is a must for every business, whether a small start-up or a big conglomerate.
Need For A Business Plan To Get Started
Having a business plan is vital for start-ups and is critical for ensuring success.
The following points will make it more clear why having a business plan is necessary and illustrate the benefits of it-
Ensures Systematic Approach: 

A business plan ensures that the approach towards the business right from the start is systematic and organized. It is a concrete formal document with the goals of the business in writing thus ensuring that there is a plan to follow instead of being dreamy-eyed, though ambitious, but having no systematic path to follow.
Helps Streamline Ideas: 

When you think of starting a new business, you have a number of ideas in mind and envision how you want to go about executing them and plan various strategies too. A business plan streamlines these ideas and parameters at one place so that none of the ideas and important goals and strategies are missed out. Also, a plan helps you to prioritize your objectives in a well-defined manner.
Provides Direction: Providing direction is one of the needs of a business plan.

When you start your business, you are almost on an adrenaline high and have a number of new methods and approaches that you wish to implement for your start-up, sometimes getting a little carried away too. This can be a little confusing for the work-force. The business plan helps provide a direction along with the purpose of the business for the employees to follow instead of working aimlessly. Apart from the employees, you too need a regular boost to follow your chalked out road-map and that is exactly why a business plan (that is updated regularly) is helpful.
Aids in Procuring Loans: 

Every new business needs financial aid and this is usually procured by either applying for a bank loan or by approaching investors who are willing to invest in your business. When you are just starting off there is not much work behind you to speak for you or to convince investors or banks to back you. At this time, a well-defined business plan helps in putting your vision into words and procuring a loan. The plan clearly states what your business is, its goals, objectives and how these can be achieved and acts like a window into what you have envisioned, thus helping bank officials or investors understand your business needs better and approving the loan.
Eases Hiring Process: 

A  business plan is a well-defined document with the goals and strategies of the business stated and this can help you, as a business owner, hire the right individuals who fit the bill for the plan envisioned by you and who can understand and contribute towards the goal.
Essential Points Your Business Plan Should Include
A business plan needs to be complete and comprehensive for it to be useful to you and your employees and for that the following things need to be included in it-
The business concept must be clearly explained, what it aims to do, whether it is to sell a product or offer services, the goals, and objectives.
Vision and Mission Statement
This includes the vision you have towards and regarding the business. In the long run, the business might move away from the set mission but having a business plan that is regularly updated helps you stay true to the mission and realize your vision for the business.
The steps and strategies that you plan to employ to achieve the business goals must be clearly mentioned. The strategies can include the way business will be conducted, the marketing plans, the sales process to be followed and other details regarding the business.
Sometimes plans sound good but when put into action they can fail so the viability of the business in the long run can also be mentioned in the business plan. The profits expected to be made in the future and the steps undertaken to achieve the desired results can clearly be mentioned in the business plan.
The target market along with a detailed analysis of the market must be included in the business plan, along with infographics or graphs and charts to support the analysis.
The financial plan for the business, including amount necessary to start and run the business, the need for a loan and the purpose and proposed use for the loan, future funding needs and the expenditures including salaries, purchases, expenses, etc. must be mentioned in the business plan. Projected income statements and balance sheets can also be included in the business plan.
Do You Have A Blank Paper To Start With?
The must do's and do not's can get a bit intimidating and make you wary of understanding the need of a busines plan and preparing one but there is no reason to worry as deAsra will rescue you from these kinds of situations with its business planning help. deAsra provides step by step guidance while discussing your project idea and preparing a detailed business plan.