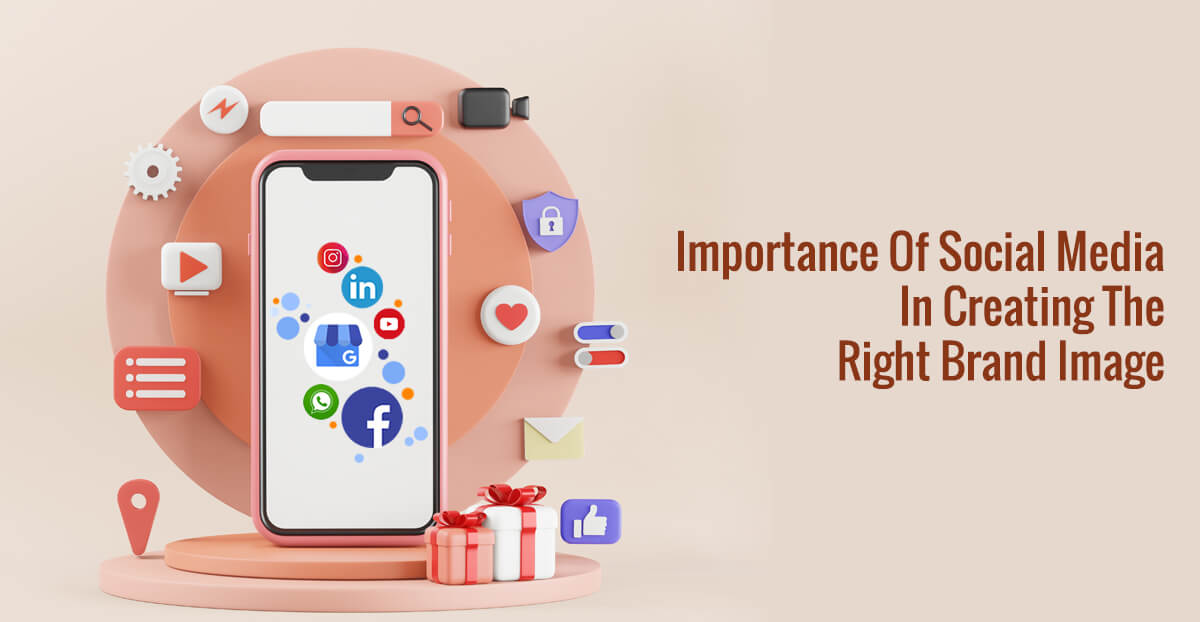 Girija Oak On The Importance Of Social Media In Creating The Right Brand Image
You never get a second chance at creating a first impression and impressions do make a lasting impact even for businesses, as pointed out by noted actor Girija Oak in a conversation with deAsra while discussing the importance of growing and maintaining communication for businesses. The informative conversation also covered the importance of creating the right image via social media along with encouraging communication for building a lasting and loyal relationship. 
An interesting observation by Girija Oak was that whether it is actors or entrepreneurs, each has to in a way 'sell' their services or products and owing to this reason individuals from the entertainment field too can be termed as entrepreneurs. And since actors are also entrepreneurs they too need to be well versed in business practices and communication skills to stay relevant. 
And one of the chief aspects that entrepreneurs need to consider and invest time and money in is creating the right brand image for their business. And as Girija Oak mentioned, since actors are entrepreneurs too, creating the right image and impression is a pivotal aspect of entrepreneurship. 
What Is A Brand Image?
A brand image is an impression that consumers create and feel about a product or service from a business. In other words, it is the buyer's response and reaction upon seeing the advertisement, product or brand logo.
A brand image is crucial to the business as it creates a lasting impression in the consumers' minds and converts into a loyal following of clients who recognise and trust the brand and keep coming to it in the future too.
Girija Oak on the Importance Of Social Media In Creating A Brand Image
While considering how to build a brand image for a business, the power of social media must not be underestimated. Social media which includes various platforms has played a significant role in the marketing of businesses, especially during the pandemic-led lockdown. Marketing via social media is the new established and effective way to spread the word about a business, as recognized by Girija Oak too.
Statistics, too, points out that social media plays an important role for consumers to seek information about products and brands, with around 43% people going on social networks platforms to learn and research about products and an impressive 57% people following brands on these social networks to get to know about new products. Social media is thus the perfect place for businesses to be seen and to build a brand image. 
Some of the other reasons why social media plays an important role in creating a brand image for businesses and it is imperative for businesses to be on these platforms are discussed below.
Social media helps the business connect with their audience in real time on a direct and sincerer level. The business can chat, communicate and explain their business model, products and services directly with the audience while being able to answer any queries or doubts immediately.

Also, the suggestions, ideas, opinions of the consumers can reach the business directly owing to social media thus helping build a stronger connect. The business too can act upon the feedback immediately and constructively, thus helping improve the business and building a stronger connect with the consumers.

Social media also helps businesses to connect with a wider audience across geographic borders.
Tips To Use Social Media To Create Brand Image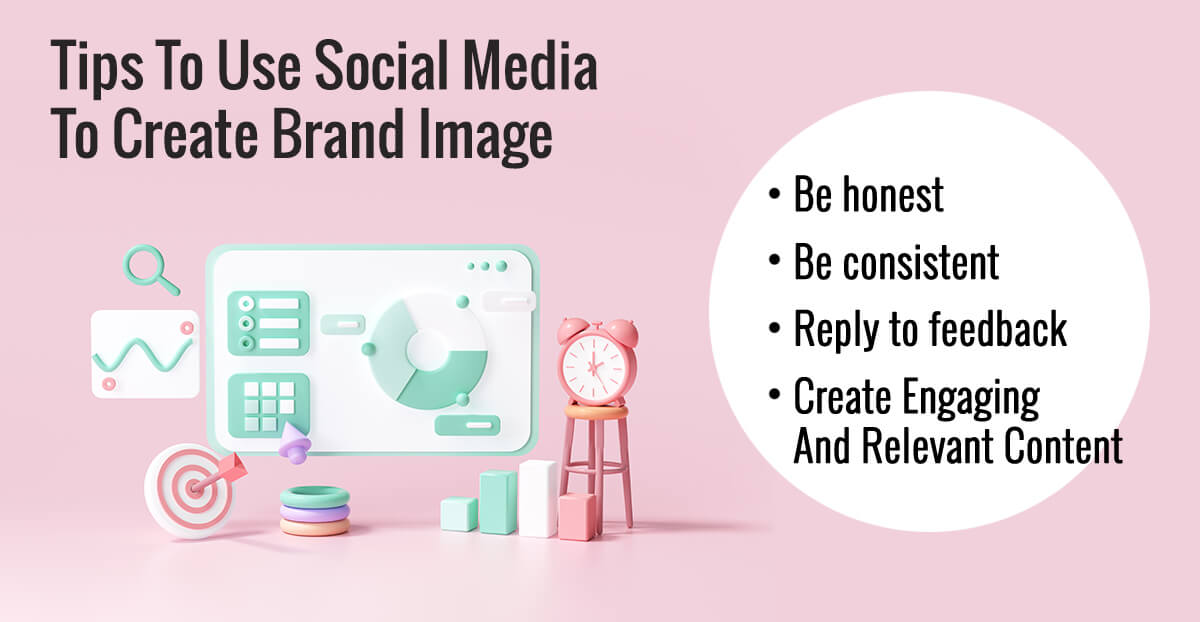 There are multiple ways to use social media to create brand awareness and brand building. Businesses can follow certain practices to up their brand image on social media. A few good practices to follow as suggested by Girija Oak include-
Be Honest

It is important that businesses be honest and portray their true selves on social media instead of building a false image just to woo the audience. 

Girija

, too, in her conversation emphasizes that one of the foremost ways in which businesses can create a lasting impression is by being honest on their social media pages.

This implies being upfront about what the business embodies, what are its products and services, how do they provide these to their consumers, the business model and probably even the startup story of the business or the entrepreneur. 

Be Consistent

Consistency is key to the success of any business and this is especially true in the case of social media. This means that a business has to be consistent with their postings on social media, it cannot be sporadic or once-twice in a month. Being inactive has a drastic impact on the brand image of the business on social media and creates an impression that the business is not serious about connecting and conducting business with the audience present on these platforms.

Businesses must plan a social media schedule in advance and consistently post about their products, services or any update related to their business to be relevant and also to be visible to the audience regularly.

It has been observed that businesses with active social media profiles enjoy greater loyalty from their consumers because when the business actively interacts and engages with the audience on social media a positive impression of a business with shared vision is created rather than it just being a faceless business.
Along with these 2 crucial pointers suggested by Girija Oak, a few other helpful methods for businesses to create an impressive and lasting brand image on social media networks includes-
Reply To Feedback

 

Social media platforms allow consumers to directly communicate with the business and even give feedback such as reviews, opinions, suggestions, pointing out drawbacks and areas of improvement. 

However to create a brand image businesses need to reply to every feedback received and use it constructively to improve the business. 

Promptly replying to feedback and being available helps build a positive brand image in the minds of the consumers. 
Create Engaging And Relevant Content

 

By now it is clear that engaging content is crucial for audiences to follow a business on social media and visit its profile repeatedly. 

But what is even more vital is that the content must be relevant as well. It has been found that sharing irrelevant content can harm the brand image of the business and is one of the likely reasons for people to unfollow the business on social media.
Along with these practices, businesses can also make an effort to humanize their brand and take the audiences with them on their entrepreneurial journey, thereby sharing their vision with the consumers and forging a lasting bond, all of which create an impactful brand image for the business. 
Summing up, social media is a large part of how businesses maintain their brand image and lead to generation of business leads. Social media marketing therefore is more than vital to help build a brand image and boost the sales for a business as identified by Girija Oak too.

So businesses must join the social media marketing boom and boost their business while creating the desired brand image by opting for marketing services offered by deAsra Foundation.