The beauty of event planning can almost be an art, where a considerable amount of effort and time is dedicated to organizing and coordinating a memorable occasion. To commence your own event planning business, you will be expected to not only be proficient with the skill of event management but also have a knack for entrepreneurship. Whether you've already embarked on your journey towards opening your own business or still wondering on how to start an event management business, writing a business plan is one of the most important steps of the process. This article will guide you through the aspects of writing a business plan.

Event Management Business Plan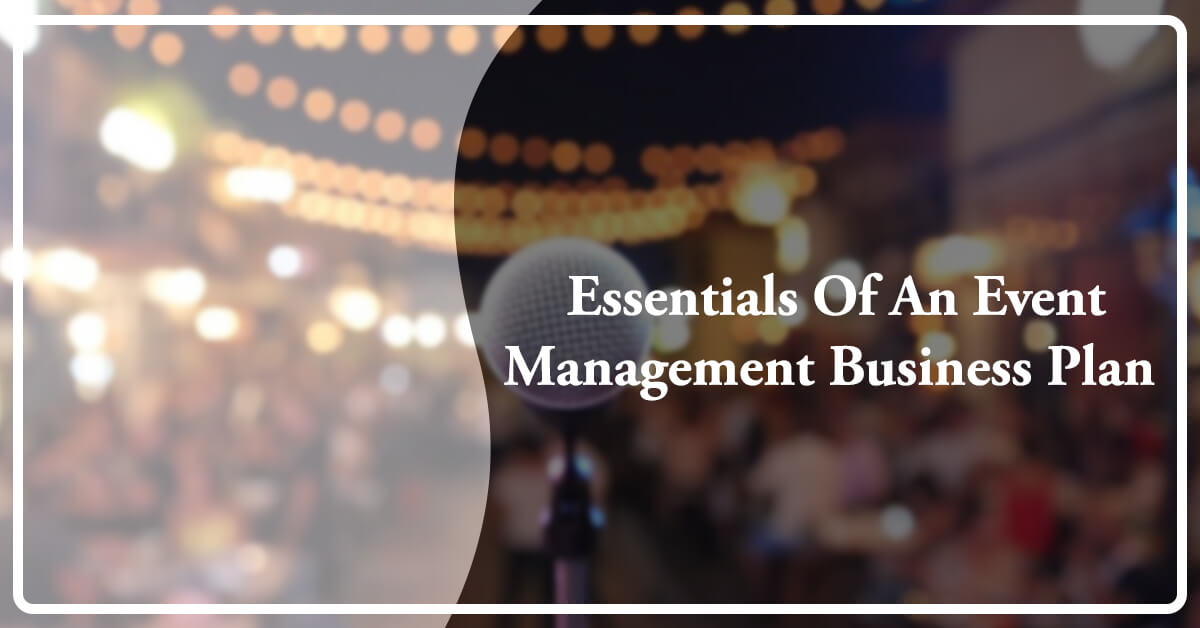 Executive Summary
An executive business summary must be included in the plan to explain the entire idea and concept. Lenders and investors will probably make their mind whether to invest money in your plan or not based on this executive summary.
An executive summary  would generally include:
Summary

Company description

Market Analysis

Organization description

Product Line

Marketing plan

Marketing team

Funding request and use

Financial projections
In a modern summary, you should pay specific attention to the problem you have to solve and your solution so far. Once you've written a business plan make sure you get expert advice and feedback before submitting it.
Niche
it's important that you think about what type of services you are going to offer your clients. For example, are you going to offer full event planning services including event registration, venue hire, catering services, event promotion, etc or are you going to specialize in one or two areas? It's vital that you think about the costs involved. The administrative costs and time constraints of paper-based event registration, for example, it can be a burden on a start-up as an event marketing and promotion which requires special expertise. You have four fields of events to choose from and a number of specific events:
Celebrational: fairs, parades, weddings, reunions, birthdays, anniversaries

Educational: Conferences, meetings, graduations

Promotional: Product launches, political rallies, fashion shows, fundraisers and galas.

Commemorative: memorial services and public ceremonies, commemorative dinner
Target Market
Broadly speaking, there are two markets for event planning services: corporate and social. The term "corporate" includes not only companies but also charities and nonprofit organizations. Charities and nonprofit organizations host gala fundraisers, receptions and athletic competitions, among other events, to expand their public support base and raise funds. Thousands of these events occur each year, and although the large ones require specialized event planning experience, you may find smaller local events to start out with.
Skills
Before you start your business, consider getting a degree, diploma or a certificate from your local university in event planning or management. Many universities provide different courses for event management. There are courses from diploma to degree to post-graduation. Majorly there are three types of event management courses you can take: Diploma in event management (DEM), postgraduate diploma in Event Management (PGDEM) and a post-graduate diploma in Advertising, Media and Event management (PGDAME).  To take on the events business seriously you might want to take up a course. Many corporations and members of the general public look for these designations before hiring event planners. It is important to show your clients and investors that you are qualified for the job.
Manpower & Equipment
Event planners work with a variety of suppliers, including caterers, florists, photographers and more. Even if you don't employ people directly it is important to have good connections with the people who will be providing the basics for your event. You will need:
Destination Management Company

Communications Consultant

Stationery Designer

Promotional Products Distributor

Photographer

Private Caterer

Wine Shop Owner

Chocolatier

Florist

Party Rental Supplier
Make sure to mention who your contacts will be and how you will manage each aspect of an event that you will plan.
Funding
You must create a budget before you start pitching it to your investors. How much money will you need to start your event planning business? That will depend on the cost of living in the area your business serves, whether you work from home or rent office space, what services you will provide as well as if you plan on hiring employees right away or after a while. The budget will allow you to understand how much money you will need for your business.  It is also a crucial part of your business plan.
Marketing Plan
Marketing your business will allow you to formulate and grow your customer clientele. When directing your event planning services to community members, seek out for any online community forums and social media pages as a platform to advertise your business. Networking is also a great way to gain exposure for your business especially when connecting with a corporate customer base. Use professional networking websites such as LinkedIn to promote your event planning business as well as to attain advice and tips to run a business successfully. Appraisals also play a large part in marketing. Following a successful event, ensure to ask the event host to leave a review on your social media pages and perhaps even provide a positive testimony for your website
Regardless of your experience in event planning, it's not too late to start preparing yourself to start your new business. Writing s business plan is the way to make your dream a reality. These are the basics of a business plan. However, you can add things as required by your business. If you need more help with your business plan, you can take the help of business plan services, such as deAsra.