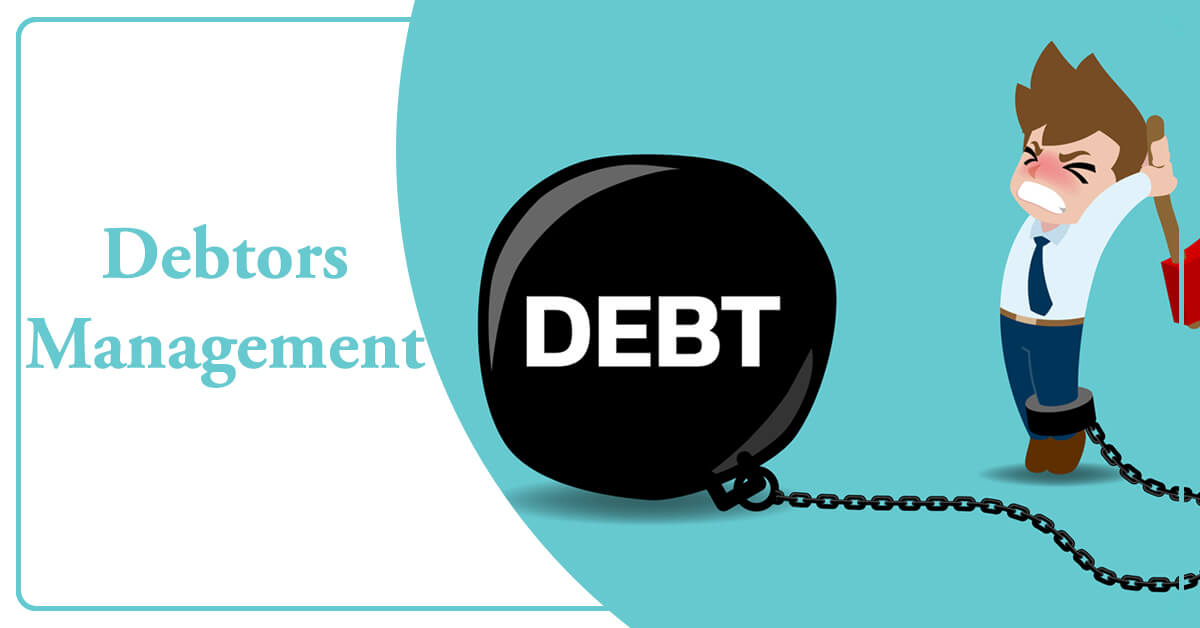 Debtors Management
A Case Study  
Shabnam and Sarika studied Fashion designing from a reputed Institute. After graduation they parted their company. However, after sometime they again met in an Entrepreneur Development Program (EDP) organised by a Govt. organisation. They discussed their college days and how they should now be serious about starting the business.
Both were from different towns, though stayed in contact for some time later on, as their business started picking up could not remain in touch.
After a year or so, as the luck would have it once again they ran across  in an exhibition, very thrilled and excited, they used this time to discuss their business.
Shabnam's Boutique was doing very well, in the last one year she could achieve the targeted sales of Rs.11.90 lakhs, almost Rs.1 lakh per month!
Sarika however was going bit slow and did sales of Rs 9.0 lakhs during the same period.
Both are having similar set up i.e., a rented place, 4-5 employees including a Master Cutter and the profit margin is around 20%.
Shabnam spent more time on marketing and expanding the merchant network. She travels a lot, almost in the entire state. While she is away, the day to day work is looked after by one of the employees.
Sarika allocates her time, daily 8-9 hours for different activities including helping the master cutter every time he would work on the new design.
Sarika has developed contacts with few local readymade garment stores through whom about 30 % of the business is done. She relies more on digital marketing and has presence in almost all social media platforms. She gets business from new customers as well from repeat customers.
Shabnam often finds that most of the finished product/dresses are lying with retail sales outlets, molls spread all over the state and money comes only after the sale is effected at the outlets .She always finds that enough cash is not available even to pay  for the  recurring expenses.
Sarika generally insists on cash sales and offers 2/3 weeks period to the known, regular customers. She also has developed a system for regular and timely follow up for the recovery.
  Sarika's view "after all it's Cash that matters!"
Receivables / Debtors Management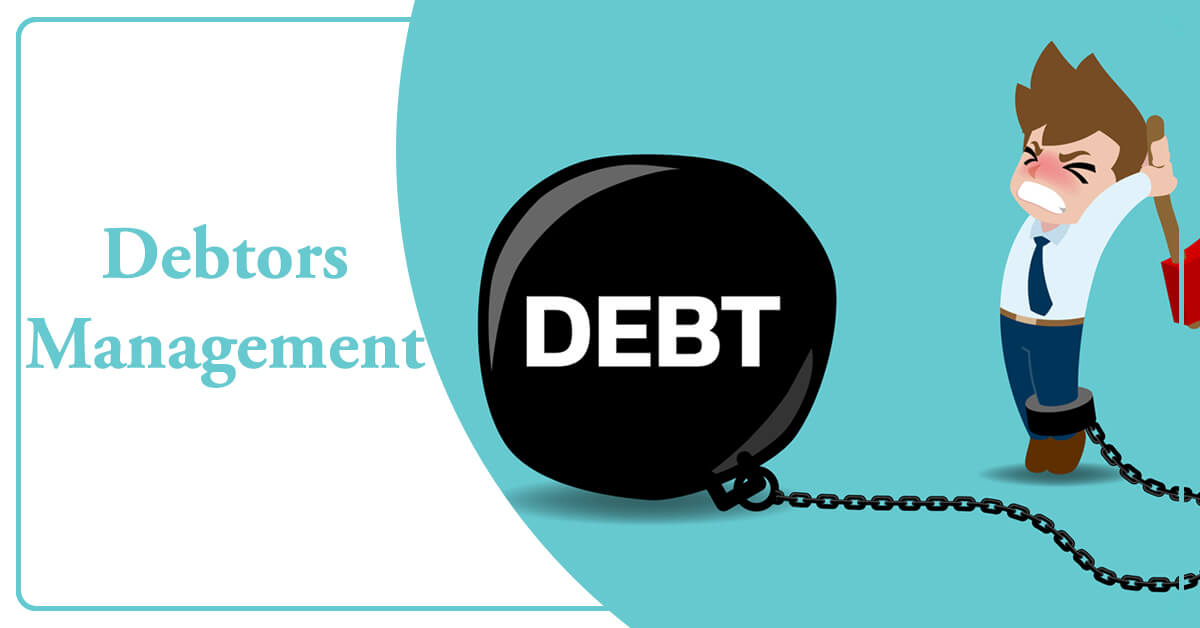 Entrepreneurs need money to start and run their business. Funds, or in common parlance, "money'' is raised from personal savings, loans, deposits etc. However, these funds are required to be utilised in such a manner that they keep on circulating and also increasing.
In the business quick circulation of money /funds is possible, where goods or services are exchanged for cash. However, this may not always be possible. A businessman expects his suppliers to give him some time to pay for the services he has availed or goods he has purchased .So also his customers would expect him to give them some time to clean the dues.
The question is how the entrepreneur should manage his/her cash inflow and outflow effectively? The answer lies in Receivables or Debtors Management.
Receivables or Debtors represent amounts owed to the firm as a result of sale of goods or services on credit terms in the ordinary course of business. These are claims of the firm against its customers and form part of its current assets. Receivables are also known as 'accounts receivables', 'trade receivables,' 'customer receivables', 'sundry debtors' or 'book debts. '
The period of credit extended to the customers generally depends upon the credit policy followed by the firm.
Receivable management is the process of making decisions relating to investment in trade debtors. The process involves properly weighing the costs and benefits attached with the credit policies.
For effective Receivable management entrepreneurs should consider following points:
Decide Your Credit Policy Based On
How can you increase cash sales portion in the total sales?
How much is the credit period that your suppliers are offering you?
How much credit period your competitors are offering to their customers?
Whom to offer, how much credit period?
For this make use of available credit information, Bank/ trade references, Credit Bureau reports, past performance of the customer.
Set customer wise Credit limits- in terms of days and amount .The period will also depend on whether your product is unique. More the uniqueness, lesser will be the credit period offered.
The number and volume (amount) of dealings with each customer, i.e., repetition of orders should also be factored while deciding the credit period.
Price of the product has to be adjusted against credit period given to debtors to take care of interest element and profitability.
What is the industry, trade practice as regards allowing credit to customers?
Control Of Receivables By Setting Up Collection Policy
Collection policy is one of the most important tools involved in Accounts receivables or Debtors management. This refers to the procedures to be followed to collect money before they become due and also after the expiry of the credit period.
The purpose should be to speed up the collection of dues.
 Certain dos
Introduce cash inflow -outflow tracking system
Prepare month wise inflow- outflow budget
Compare the budget with actual and study the reasons for variance /difference
Offer credit period as per the industry custom and usage
Offer only reasonably extended credit period to attract bulk business
Once you and your customer have agreed for the period stick to it , however ,depending upon your cash requirements, cash incentives could be given to some customers who can pay before payment is actually due.
Set out receivable monitoring and follow up process.
Prepare age wise analysis of receivables.
Send auto generated soft reminder a week before the due date ,this is just to make the customer aware .
Send email request two days in advance reminding the payment date.
Email on the due date; if payment does not come make phone calls.
Keep sending reminders at regular interval for next 2 weeks or so.
Make personal visit
Use collection agencies.
Compromise –by giving discounts for onetime settlement ,in case full recovery is not likely to happen.
Legal action.
With problematic customers restrict business ''only on cash''
Deliverables:
Cash-expenses tracker
Cash budget tool
Age wise Debtors tool
Article Contributors:
1) Mr. Arun Vartak
Mentor, deAsra
Mr. Vartak has 34 years of experience as a banker specialised in handling credit processing cells. He has served in many banks including State Bank Of India, Janata Sahakari , Saraswat Bank and various other management institutes.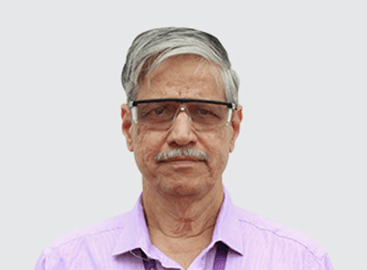 2) Mr. Shirish Potdar
Mentor, deAsra
Mr. Shirish Potdar is a hard core banker and has a three decade combined experience with both Nationalised and Cooperative bank. Currently he is a mentor at deAsra Foundation with 37+ years of experience in banking.