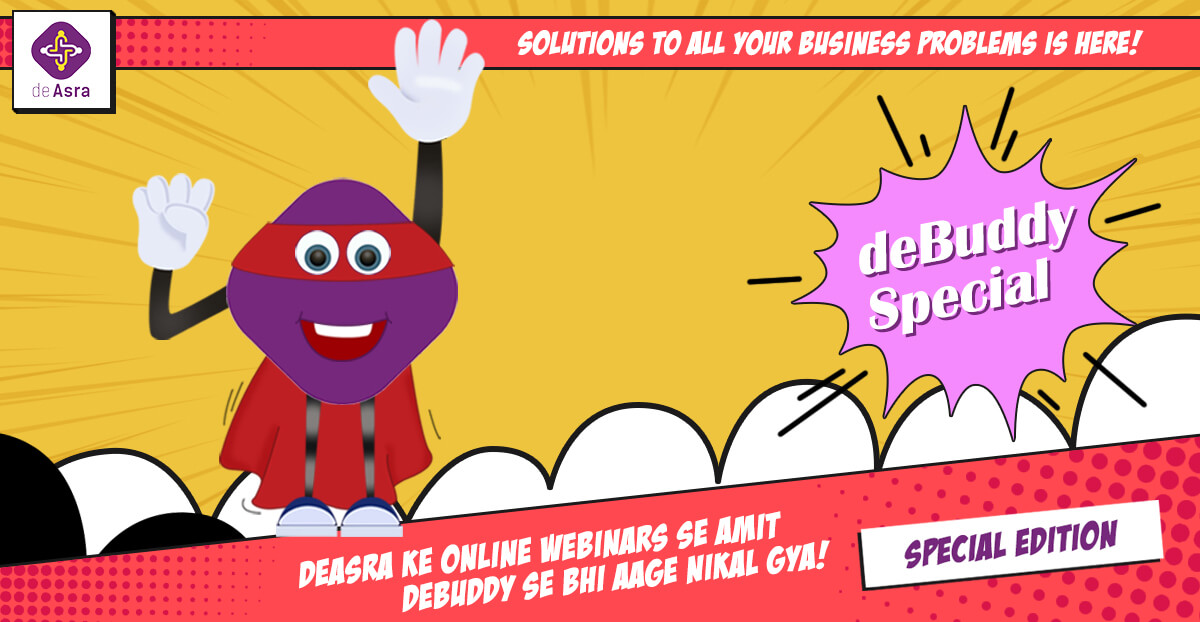 deAsra Ke Online Webinars Se Amit deBuddy Se Bhi Aage Nikal Gaya
In a situation of this global pandemic, we at deAsra are doing our job to keep you updated with the new normal. Adapt to the new normal for your business with the help of industry experts. Join our weekly webinars just like Amit and bring the change your business needs in this new normal.
You can watch our webinar here – 5 simple tips to grow your business online 
Or,
Stay updated on our upcoming webinars on our events page.