The Business of Traditional Food Products: Athavale's Food Products
Dessert shops are commonly seen on the streets. There are many types of sweets in those shops. But traditional, home-made specialities are rarely available in such shops. For example, delicacies like barfi are easily available in these confectionaries, but very rarely do we get to see delicacies like wadi.
"No one can make chivda as good as my mother does", "Only your aunt can make the best wadi", "No other chakli is as tasty as Mrs. Joshi's" Conversations like these don't happen very often now. The reason behind this is because the women do not have as much time as they had before to make these time consuming delicacies. They have to juggle between home and work. So, despite having a lot of interest in making the delicacies, they have to concentrate on their jobs. The busy schedule of these working ladies made the Athavale family think about a big opportunity of a prospering business of homemade, tasty food, with standard quality and quantity. The story behind the journey of this business, which now has a turnover in crores, is definitely interesting and inspiring.
Mrs. Sushila and Mr. Purushottam Athavale started the business from their house in Girgaon, Mumbai. Mrs. Sushila was a skilled cook. She started this business by making and selling sweets like Wadis made from cashew nuts. Mr. Narvekar, who used to stay in their chawl owned a small shop. Mrs. Athavale started selling her products through his shop. Mr. Purushottam Athavale used to supply the finished goods in Mr. Narvekar's shop while working in his Secretarial office. , Mrs. Sushilatai used to make Chakli, Kadboli (famous Diwali delicacies) for festivals like Diwali, too. Later, Mr. Purshottam Athavale retired from service and went to Pune. Meanwhile, his son Milind Athavale, was transferred to Pune for his work as well.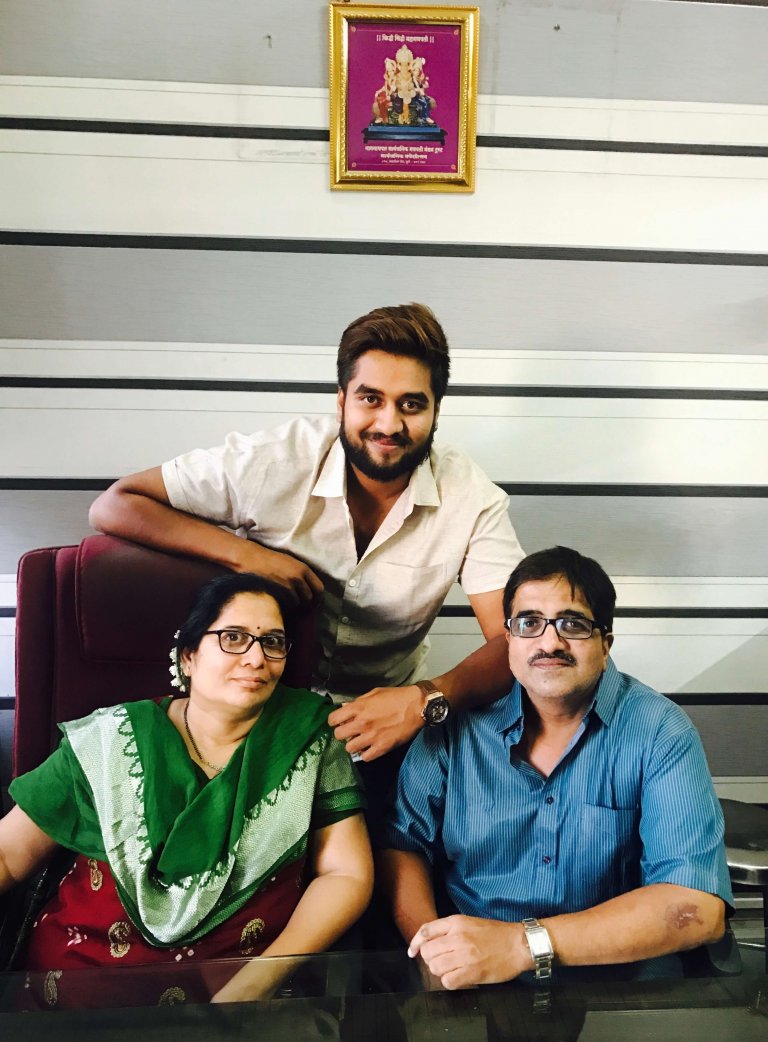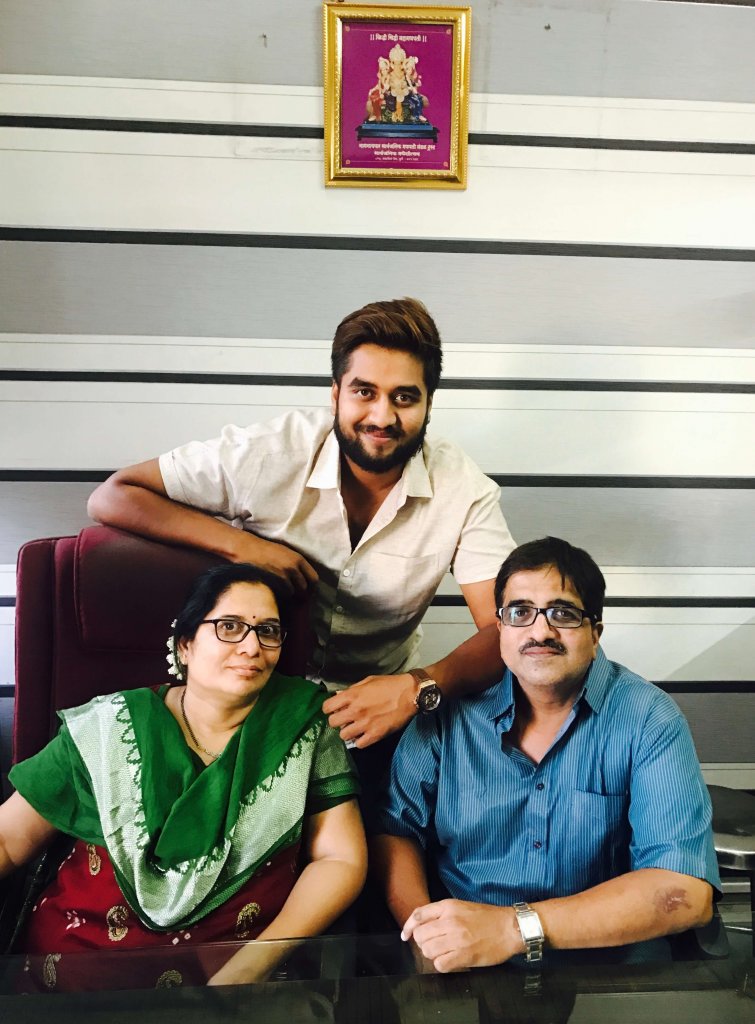 After getting settled in Pune, the couple started their business again. They started supplying their food products in famous shops like 'Bedekar Misal', 'Desai Bandhu Ambewale', 'Behre Bandhu Ambewale' etc. Their products got a good response in a small amount of time and people started demanding for more items. Mr. Milind Athavale used to deliver their products himself. He used to go to 50-55 different houses on holidays. Apart from this, they also offered to sell their products in places like the  PYC club, Deccan Club, Pune. They used to experiment and try to make new products on holidays. Foods like Ambakhava poli and Sitafal poli were born from such experiments. People enjoyed these products as well. Mr. Milind decided to leave his job after seeing this response to the home business. He realized that this business has the potential to flourish if he gave his full attention to it. 
Mr. Milind entered this business in the year 1999 and started producing various types of food products. He, along with his wife Maitreyi, spearheaded the business in full swing. Of course, they are still using the original recipes laid down by their mother. Many types of wadis, laddoos, chiwade, different types of shankarpali, chakli along with pumpkin puris, methi puries, methi thepla, gul-poli (rotis made with jaggery), puranpoli, khawapoli, ambakhavapoli, etc., were manufactured under Athavale Food Products. The story of how the pumpkin puris started is very interesting among all these products.  Mrs. Maitreyi Athavale went to Dinesh General Stores to get some household items 5-6 years ago. The puris were kept for sale in this shop. The shop owner Mr. Santosh Dabi gave a puri to her on his own and said, "You see, ma'am? The quality of these puris isn't as good as it should be. Why don't you try making these better?". Mrs. Maitreyi came home while thinking about this and talked to Mr. Milind about it. Mr. Milind agreed to this and they made a small batch of pumpkin puris. These puris turned out quite nice and they made a batch of 3 kgs of pumpkin puri for Mr. Dabi. Very soon the demand for the puris increased and now their sale is no less than 20-30 kgs per day! Mr. Athavale insists that it is Mr. Dabi who deserves the credit of selling these puris 
The demand for their new products grew as soon as they were introduced. The Athavale family then bought a more spacious place to make, store and pack all the food items. They also appointed employees. Today, the number of female workers working for Athavale Food Products is more than the male workers. Most of the women have been working here for over twenty-five years. They all have been working hard here as if it were their own business. Of course, the Athavale family is responsible for making the workers feel at home. Talking to the staff, taking their suggestions into consideration, understanding their problems is done without fail. Mr. Athavale bought many machines for various purposes with the intention of reducing the pain of these women. Initially, these women, who had the habit of making traditional foods themselves, found it difficult to use machines and felt its use was inconvenient. However, they slowly started understanding the workings of the machine and they now are able to work on the machines very easily. He has provided the facility of 'interest-free loans' to his workers. The Athavales are continuously implementing different schemes for the welfare of the employees as well.
It is very important to maintain the taste and quality of food. The quality of the raw materials should not be compromised. Even the slightest change in ingredients can affect the whole recipe and the final products would not have the same quality and consistency. Mr. Athavale is very particular about maintaining the quality. For the last several years, they take all raw materials from the specified shops only.
Mr. Athavale has the ability to identify not only the right products but also the right people. He has appointed a special porter to deliver all the right products to the wholesale market in time. The Athavale family has taken medical insurance for this porter as well.  He suggested to a lady worker's husband to buy a grinder for her to carry out grinding of the raw material required to make chakli and kadboli.The financial condition of her home was not very good. But, after getting the regular work of grinding the raw material sorted, the family got permanent access to the income, not just from the company, but from other people, too. They get large quantities of red pumpkin to make the pumpkin puris everyday. It was very time consuming to peel and chop the pumpkins. He gave this job to the man who provided him with the pumpkins. Of course, he paid the man extra money for this work. But fresh peeled and chopped pumpkins were collected on a daily basis. In addition to that, chillies with their stems removed, peeled garlic and curry leaves were also provided. Mr. Athavale always manages to maintain good relationships that go beyond formal relations with everyone; from the suppliers, to his employees and the customers. One elderly grandmother once called him up for an order of ambewadi (a sweet made from mango) of 40 rupees. Because of her poor health, she couldn't personally go to the shop and buy the sweets. Both, Mr. and Mrs. Athavale personally went down to her place to complete the order. Keeping a warm attitude like this maintains the bond and connects customers in a much friendlier way.
Most of the staff working with the Athavales has been with them for more than 20 years now. Therefore, they have now become part of the Athavale family. They are the reason behind the glory of this business. Mr. Athavale gives the opportunity to women to showcase their talents and skills.
One should be very careful and cautious when it comes to the food industry. The weather and climate changes tend to have a strong impact on it. Even a slight deterioration in the quality of the ingredients can have a bad effect on the food. A slight neglect in the making of the food product can be dangerous, too. The food should be away from pests like ants, cockroaches, lizards, etc. Everything should be looked at properly. Mr. Athavale faced some losses due to some circumstances in the initial stages of the business. But they learnt to become more careful while handling such things due to these experiences. They have not incurred any loss for the last 10 years.
A speciality of the Athavale Food Products is the attention given to cleanliness. The personal hygiene of employees working is also considered very important. Mr. Athavale also gives a lot of importance to the cleanliness of the place of work, the utensils used, the machines, etc. Mr. Athavale is always looking into new machines to reduce the labourers' burden. That is why they have the ability and capacity to produce 4000-5000 gool-polis and puranpolis everyday. An astounding figure of 250 kg of Tilwadi is made daily on the days of Sankranti (Maharashtrian holiday) and 250 kg of pattal pohe is also made. This is the case with every food item. Therefore, they can complete big orders easily.
All of the products of the Athavale Food Products are available in the shop of 'Agraj Food Products' in the Karve Nagar area of ​​Pune. Mr. Girish Joshi, brother of Mrs. Maitreyi Athavale, is responsible for the distribution of the products. He makes sure to give special attention to each and every order. Therefore, the distribution of products is also very good. Mrs. Jyoti Khandekar, Mr. Milind Athavale's younger sister, oversees the distribution of the Athavale products in Mumbai. The business of Athavale Food Products is truly a  'Family Business' with all the members helping out. Mr. Shantanu Athavale, son of Mr. Athavale, is now going to take care of the business. He looks after the entire marketing process. Now, the towns like Sangli, Nagpur, Nashik, Kolhapur and Ahmednagar too have started getting their products along with Pune. They are available in many stores in Pune. Mr. Athavale's business is growing day by day and is soon going to complete 50 successful years. With the younger generation stepping up to help with the business, the Athavale Food Products will surely cross the mark of 100 years successfully. 
 Mr. Athavale has put extraordinary variety in the food. They make 15 varieties of sweets made from different types of nuts, custard apples, oranges, figs, plums, etc.,  9 to10 types of chivdas are available. There are 5-6 types of snacks specially prepared for the days of fasting. There are 12-13 types of laddoos. There are many tasty foods such as chakli, kadaboli, methi thepla, gharge and fenugreek mathari. Apart from this, different types of polis are also prepared like puranpoli, khawapoli, etc.
It is believed that many small businesses get the chance to get established and thrive with the success of one business. It provides an opportunity to many individuals to become self employed and earn a living. The journey of Athavale Food Products too has led to several individuals becoming self employed as well. For example, he found people to provide him peeled and chopped pumpkins, peeled garlic, stemless chillies, curry leaves etc. thus providing them with an opportunity to become self-employed.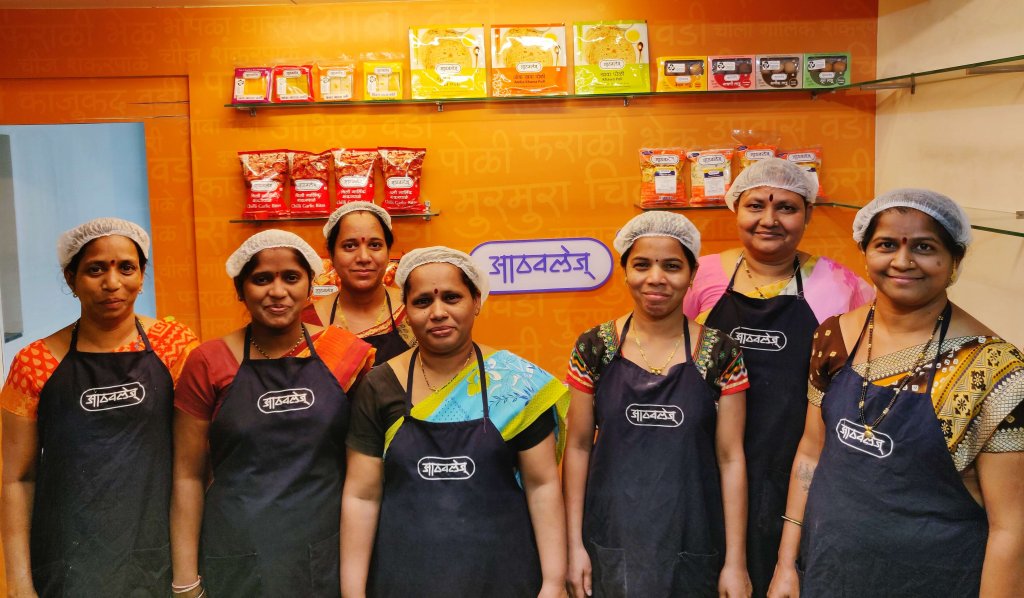 Originally Published in Yashashwi Udyojak. Subscribe Today.